Photography has always been about capturing a moment in time.
But with the advent of digital photography, photo artists began exploring special effects and digital editing. Much time was put into post production.
That experimentation was evident in the Expanded Visions photography show that the Lancaster Summer Arts Festival sponsored every year.
But this year, Shauna Frischkorn, who oversees the show and is one of the judges, noticed a change.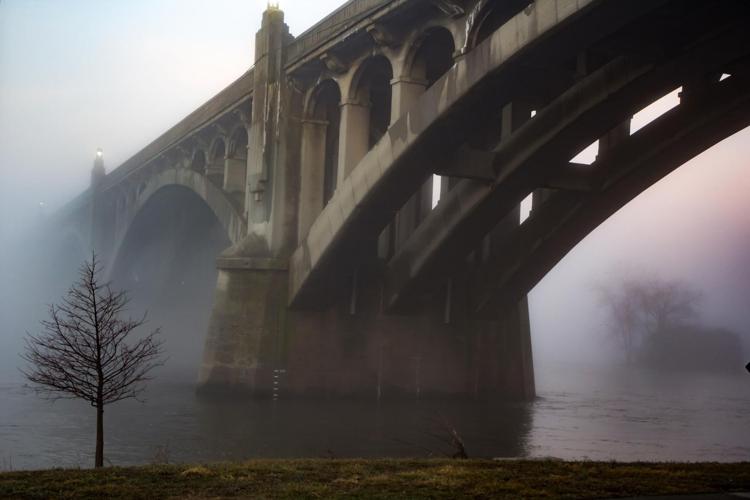 Classic art photography has made a comeback.
"There were a lot of the images of architecture with natural light and windows, a lot of landscapes this year. And travel photographs were nice to see," says Frischkorn, who is professor of photography at Millersville University.
"Very few artists did a lot of photoshopping or special effects or post production."
Frischkorn has seen trends come and go in photography and has been noticing a push back toward more traditional photography.
"In the past, in order to do montages or special effects, you really had to know techniques, but now any kid can do it on their phone. Maybe it was getting a little tired; you saw it so much. Maybe there is a movement away from that," she says. "Of course, things move so fast it's hard to keep up."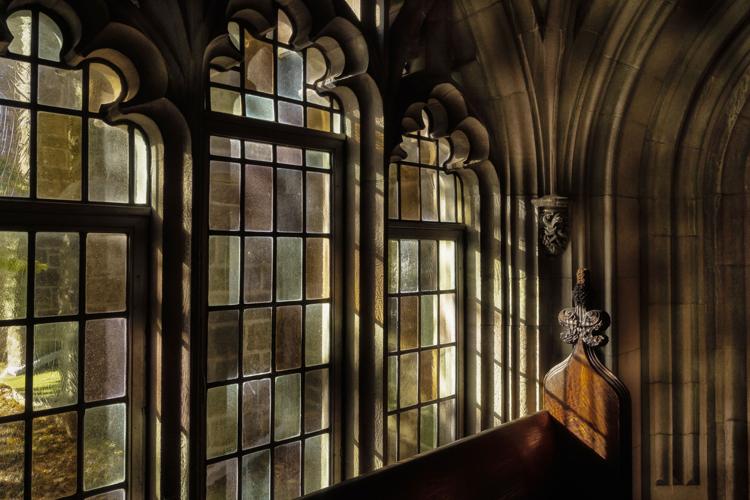 Whatever the reason, this year's exhibit, featuring between 50 and 55 pieces, is a stunner.
Jason Langheine's "Protea and Snail Shell" is a gorgeous painterly still life featuring a table with ball of twine, a bottle encased in a basket weaving, a silver pitcher in need of polishing, with three dried flowers, a cloth and a snail.
The light and the black background give the painting a timeless quality.
"Morning Fog," by Dennis Seibert, is an evocative photograph of a stately bridge with a small leafless tree in the forefront.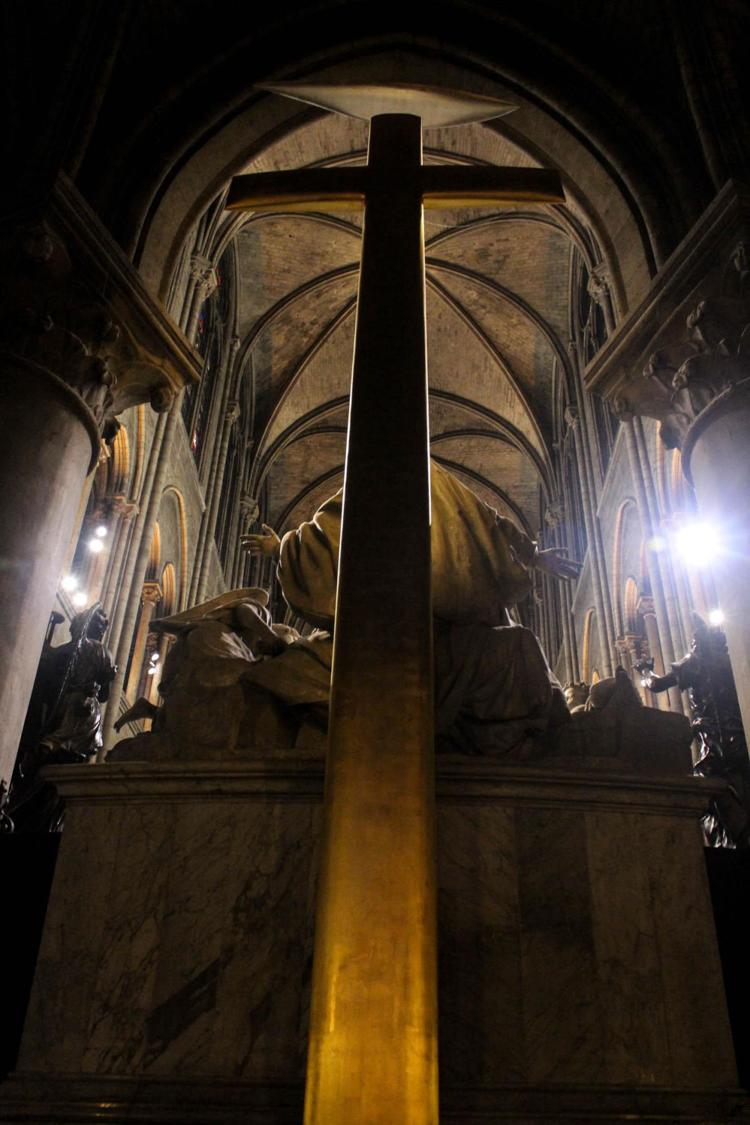 Brooke McCoy conveys the power of symbols in "Notre Dame," a portrait of the back of a statue with a large cross looming behind it.
And Nelson Whitney's "Valley Forge Chapel," is a remarkable portrait of a stained glass window, with shadows playing against the pew inside and the brick outside.
Portraits are another strong point in this year's Expanded Visions show.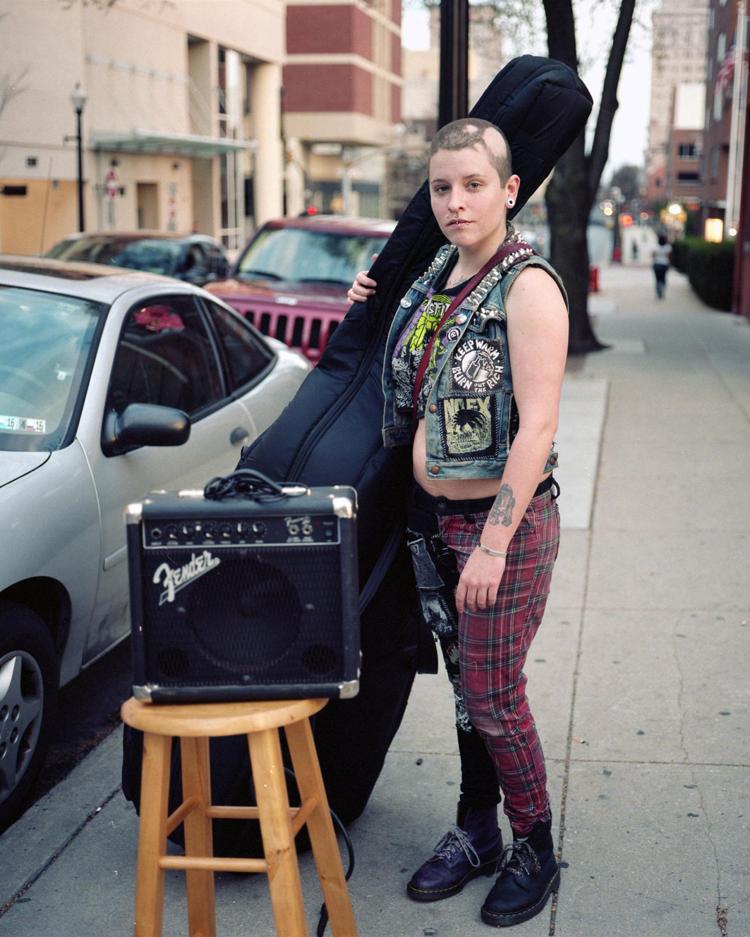 In an untitled work by Jessie Egner, a woman with a partially shaved head looks at the camera on a city street corner, clutching a zipped up upright bass, with a stool and a sound board in front of her. Like all terrific portraits, it made you ask questions: Who is she? What statement is she trying to make? Where has she been, and where is she going?
Osmyn Oree's portrait of a young black woman looking straight into the camera behind her shades, her huge gold earrings dangling down to her shoulders, is remarkable, as is his title: "Intimidating, Nah She Got Dat Power."
Alex Luna's portrait of a drag queen getting ready for a show is a mixture of show biz and exhaustion, razzle-dazzle and been there, done that.
Landscapes are another highlight, in particular, Fred Albright's "MateraXXVI."
The photograph shows a thicket of ancient stone houses along a hillside. The colors are washed out to a kind of pastel light, with sparks of color on a door or a window.
Like many of the best photographs in the show, Albright's work looks timeless, a moment that has been here forever.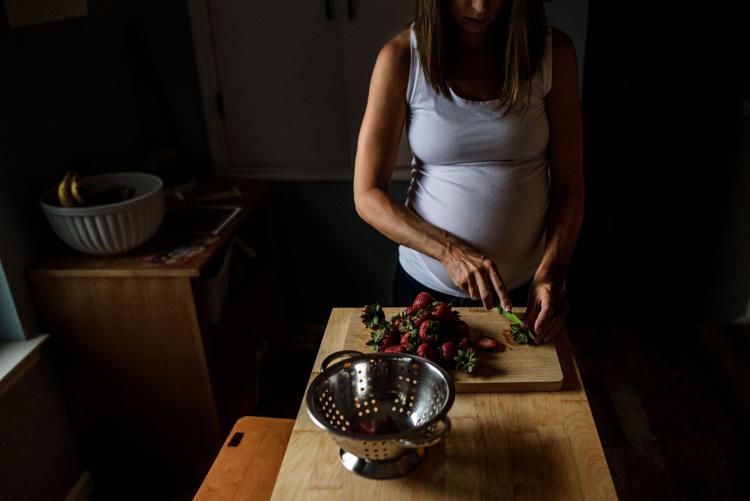 We could go on, but you should do yourself a favor and go see Expanded Visions in person. It opens Friday and is part of the Lancaster Summer Arts Festival.