At the beginning of "Peter and the Starcatcher," which opens Thursday  at the Ephrata Performing Arts Center, a group of actors — 11 men and one woman — and a pianist and a drummer come on stage and let the audience know that they are presenting a story about the boy who would became Peter Pan.
The cast will morph into many different characters along the way, including animals, mermaids and pieces of furniture. They will discover much about the world and pursue many adventures and become heroes and villains.
And they will do it in different theatrical styles, including vaudeville, story theater, pantomime, slapstick and British music hall humor as well as a bit of improvisation.
"It's an imagination show," says Michael Roman, who is playing Peter, known only as Boy when we first meet him. "And it teaches you to be your own hero."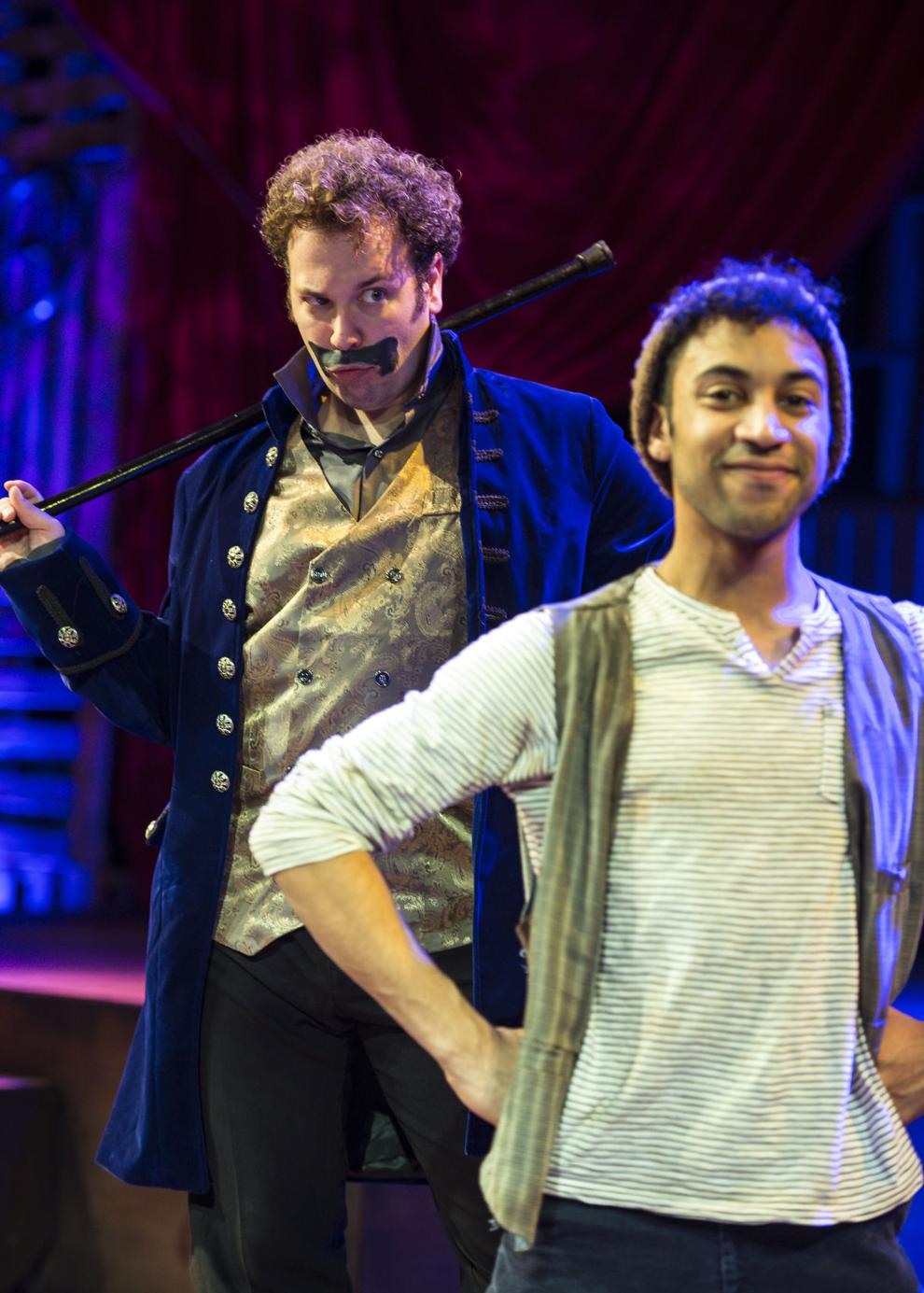 The show is based on a children's novel by former humor columnist Dave Barry and Ridley Pearson. The play was written by Rick Elice with music by Wayne Barker, though it is not considered a musical.
"It's a great show for families," says Jordon Ross Weinhold , who is playing Stache, known better as Captain Hook after that run-in with a crocodile.
"Starcatcher" shows us that things could have turned out very differently for Peter Pan, the boy who never grows up.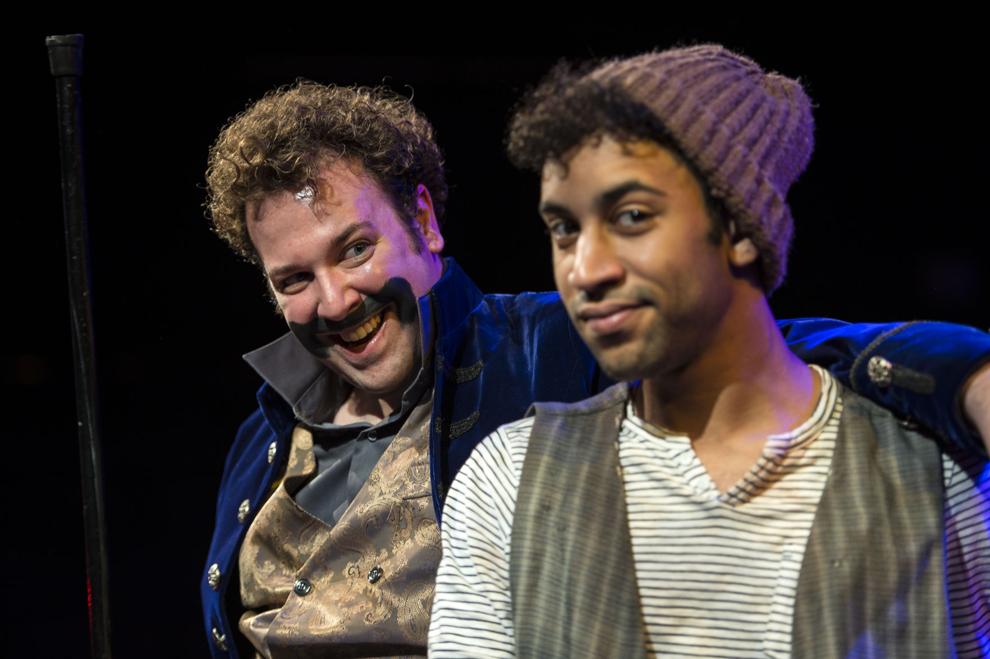 When we first meet him in the show, he is a 13-year-old orphan with nobody in his life. He has no name because nobody cared enough to give him one. He is known simply as Boy.
What's worse, he and two other boys from St. Norbert's Orphanage for Lost Boys — Prentiss and Ted — are on the SS Neverland and have been sold to the ship's cruel captain, Bill Slank. He is going to feed the boys to his pet snake.
"He tries to blend in to survive," Roman says. "He's very detached."
And angry. He's never trusted any of the adults he knows.
Boy has no idea what life is supposed to be and has never left the orphanage before or had a friend. Even the other Lost Boys make fun of him.
"He is seeing the world for the first time," Weinhold says.
And then he meets Molly on board the SS Neverland.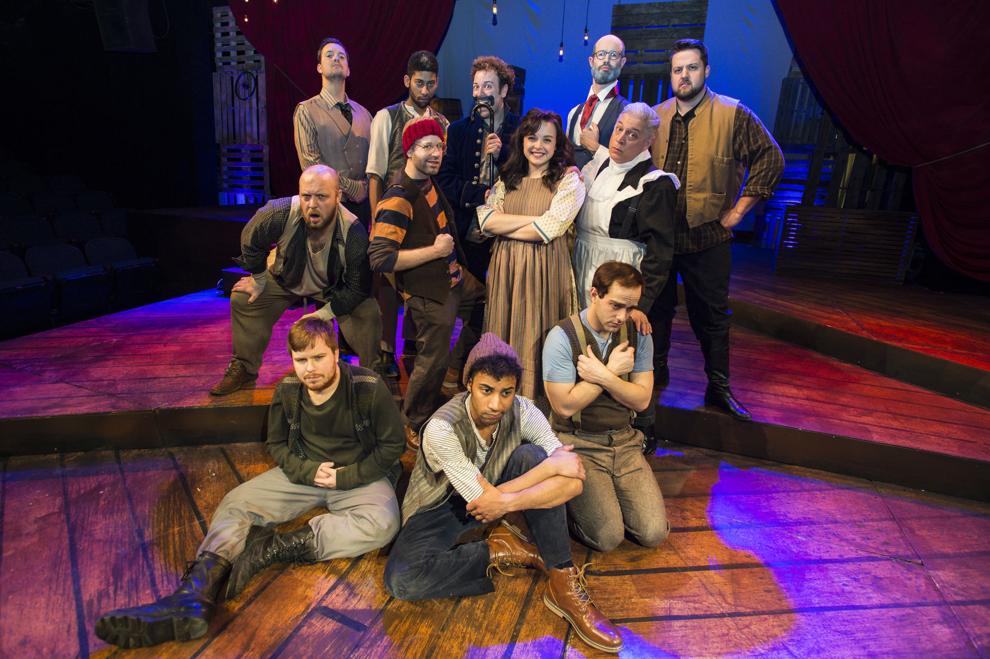 "She gives him attention and gets to know him," Roman says. "She is nurturing, and the boys call her mother. She sees the Lost Boys, who have nothing, and wants to help them.
Considering she is 13, too, Peter gets a crush on her.
"Molly's father works for the queen. He is a Starcatcher," Weinhold says.
Starcatchers collect starstuff, which is magical sand, which comes from shooting stars.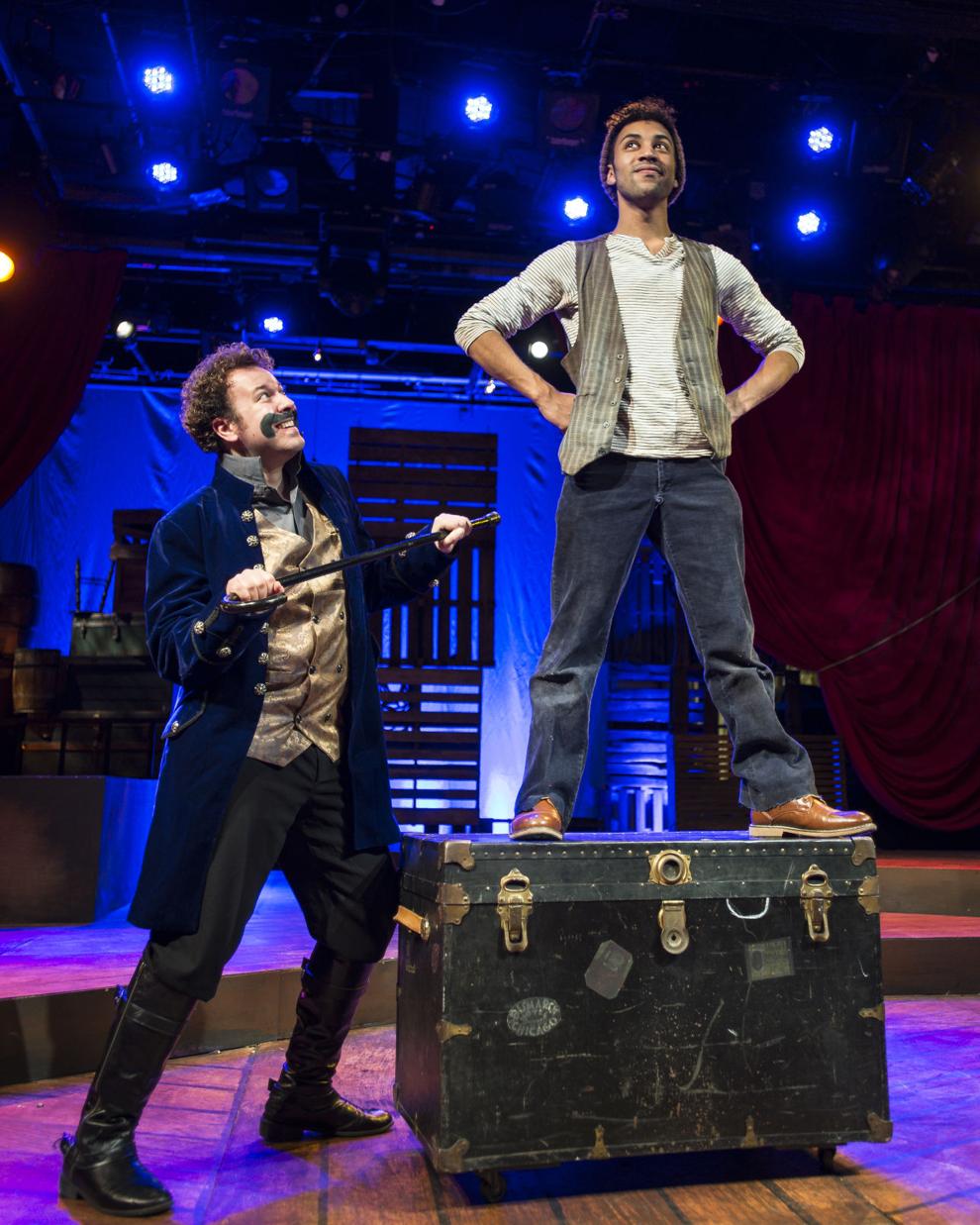 The starstuff has magical power. Anyone who possesses starstuff can do whatever they want.
Molly wears an amulet that contains some of the magical starstuff.
And that is where Stache comes in.
"I am after the starstuff," Weinhold says. "I want to have that destructive power."
Because Peter is guarding it, Stache, named for his big black mustache, takes an interest in the boy.
"I tantalize him, telling him I can give him everything he ever wanted. I can give him a name," Weinhold says.
Of course Stache is so self-centered, he quickly forgets about Peter and turns on him when it suits him.
Both Weinhold and Roman agree that the show is about holding on to the wonder that comes so easily when you are a child.
"It's a very physical show, but it really doesn't feel like work," Roman says "It will give you plenty of belly laughs."¶
.