The cast of "Willy Wonka Jr.," this year's Kids 4 Kids Show at Ephrata Performing Arts Center, is smaller than usual.
How small?
"We've only got 60 in the cast for this show," director Irving Gonzalez says with a chuckle. "Last year's 'Lion King' had more like 75."
Those 60 kids range in age from 6 to 17.
But before you start imagining chaos and catastrophe, keep in mind that in addition to 60 kids, there are about 25 parents actively helping with the show.
Without them, Gonzalez says, there would be no show.
"We base our success on the parents, they go above and beyond," he says.
Indeed.
They put sparkles on costumes and makeup on faces. They sew hems and comb wigs. They calm nerves, dry tears and encourage the young actors.
They help get the kids on stage and off. They make sure everyone is behaving and following theater rules.
They help build and paint sets and just about anything else that might be needed.
Of course, wrangling 25 adults can be a bit of a challenge, too.
That is Greta Laube's job.
"I am the parent liaison," she says. "I am the person who organizes the parents."
That means filling out forms, giving parents specific jobs so everything gets done and being a troubleshooter when need be.
"In a more normal show, a lot of what I do would be done by a stage manager," she says. "And I think dealing with me is less intimidating for the parents."
She also has to make sure all the parents have clearance to work with kids.
"Greta is very keen on this; she wants to make it a safe place for children," Gonzalez says.
While none of Laube's kids are in this year's show, they have been involved for about five years, and Laube has been the parental liaison for three.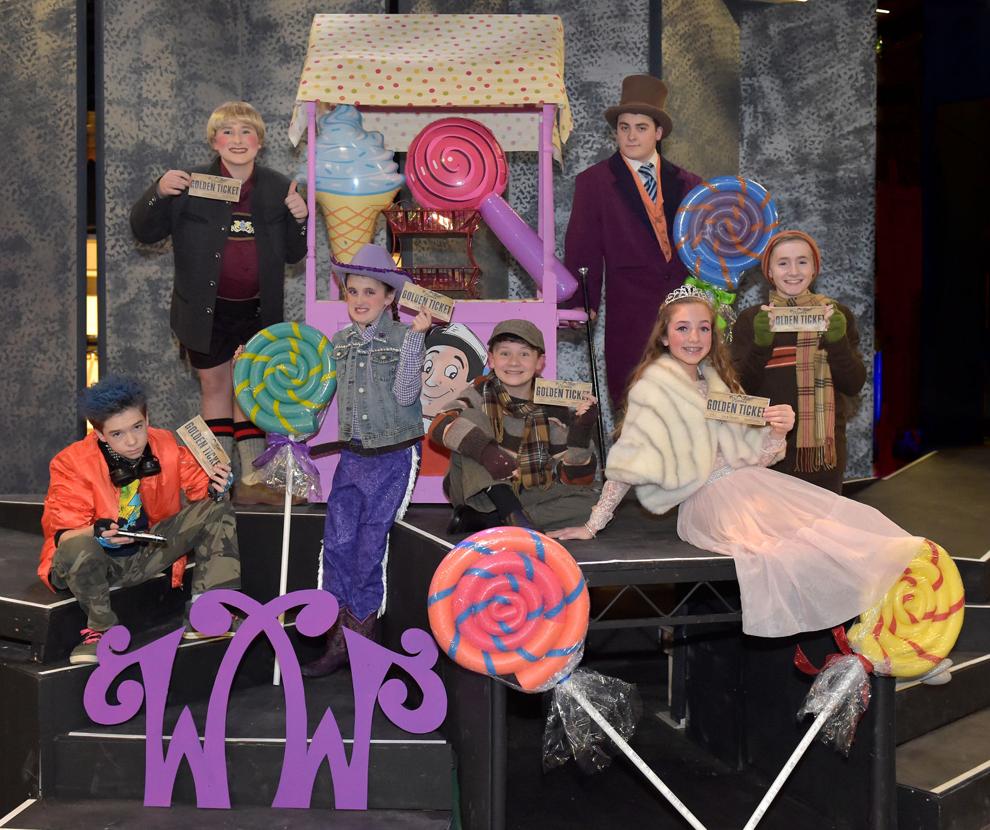 "Our needs are different every year; it depends on the show," she says. "In this setting, everyone is excited to get involved."
"Willy Wonka Jr." is the well-known story of Charlie Bucket, a poor boy who is lucky enough to be one of five kids who finds a golden ticket in a Wonka candy bar. That means he gets a tour of the mysterious Wonka Factory and a lifetime supply of Wonka chocolate.
The factory is an amazing place. While the other four kids with golden tickets are horrid in one way or another, Charlie is polite and well behaved.
Life can be dangerous at the chocolate factory if you don't behave. Some bizarre and funny things happen.
In addition to the kids in the story (who all come with an "adult" chaperone) the cast is filled with Oompa-Loompas, the workers in the chocolate factory.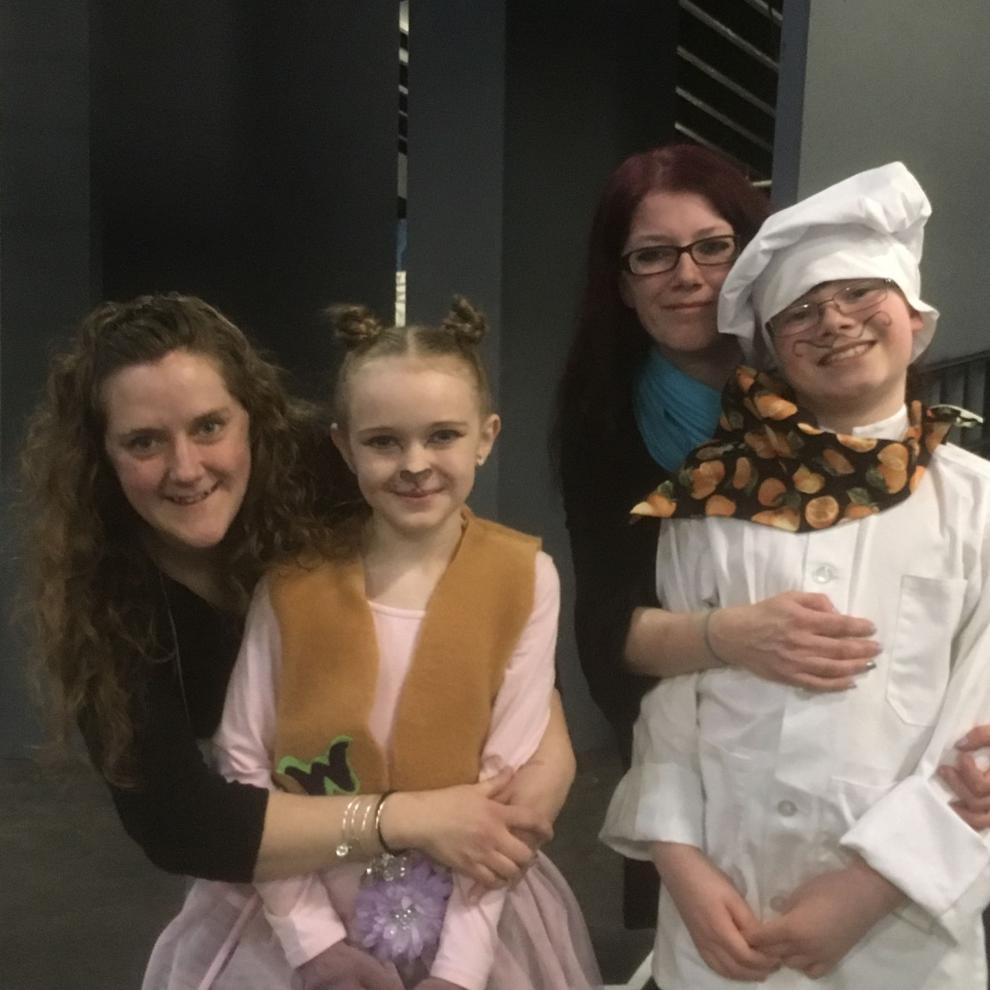 That's why Elizabeth Metzger, whose daughter, Aubrey, 9, is in the show, is bedazzling dozens of vests and spray painting dozens of shoes for the Oompa-Loompas.
She recalls making turbans for "Aladdin" and tentacles for Ursula in "The Littlest Mermaid.
Metzger has fun doing the show, but her life gets hectic.
"I'm juggling the rest of the family," she says. "I've got to divvy up my time, catch one of the kids' games or something at school."
"Once they start doing costumes, I dig in," says Kristen Hemsley, whose son, Damian, 11, is in the show and whose daughter, Jocelin, 14, has worked with the stage crew. "It's such a great experience for them."
The kids rehearse two days a week and on the weekend. Depending on what is being done, not all the kids have to be there until closer to opening night.
Normally, rehearsals begin the second week of December, but this past year, because so many of the kids were part of the Munchkin cast of EPAC's "The Wizard of Oz," the schedule was delayed.
But nobody is panicking too much.
"The parents respect the boundaries and what needs to get done," Gonzalez says. "I really value their input. They make it happen."