Ed Fernandez has directed "Sweeney Todd" twice before (once with Alan Gomberg) at the Ephrata Performing Arts Center.
Tonight, a third and very different version opens.
When Sean Young told Fernandez that his voice was fitting nicely into the role now and he'd love to play the Demon Barber of Fleet Street, Fernandez admits he wasn't too excited at first.
"I thought, if I am going to do it again, it has to be different. Not the Hal Prince production, which is brilliant, but we've done it."
With Young as Sweeney and Bobbi Bear as Mrs. Lovett, his partner in the meat pie business, Fernandez knew he had the acting and singing chops. Now he needed an idea.
It came when Fernandez was watching President Donald Trump at a rally in Phoenix in August.
"The people behind Trump were so angry, and he was tapping into that anger," Fernandez recalls. "It got me thinking, why are they so mad?"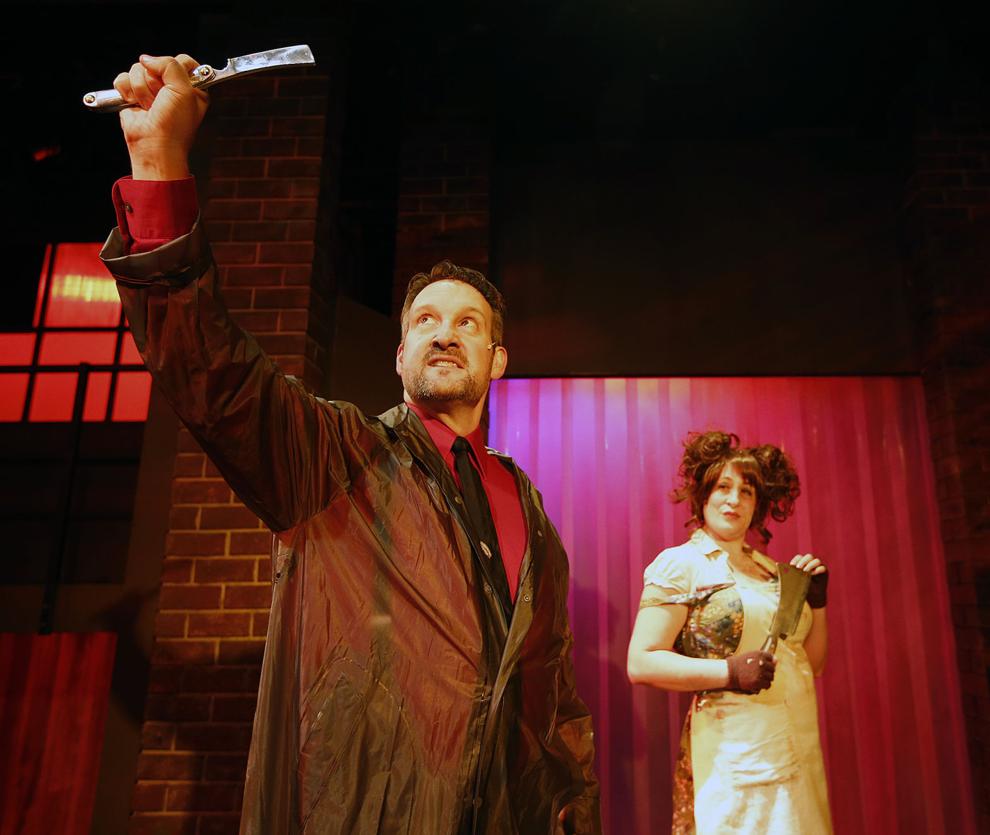 As he began thinking about it, his ideas for a new "Sweeney" began forming:
Americans' lives had been jolted after the Industrial Revolution, by the Great Recession, by globalization, by corruption of the American system. He thought, some feel nothing matters, that destroying the system is the only answer.
"So many people haven't moved forward into the new economy, and they are scared and angry," Fernandez says. "It feels like everyone is disposable."
If the original "Sweeney Todd" was set at the beginning of the Industrial Revolution, where people crowded into cities, trying to keep up with a rapidly changing world, then why not set this one at the end of industrialized America, when things are strangely very similar?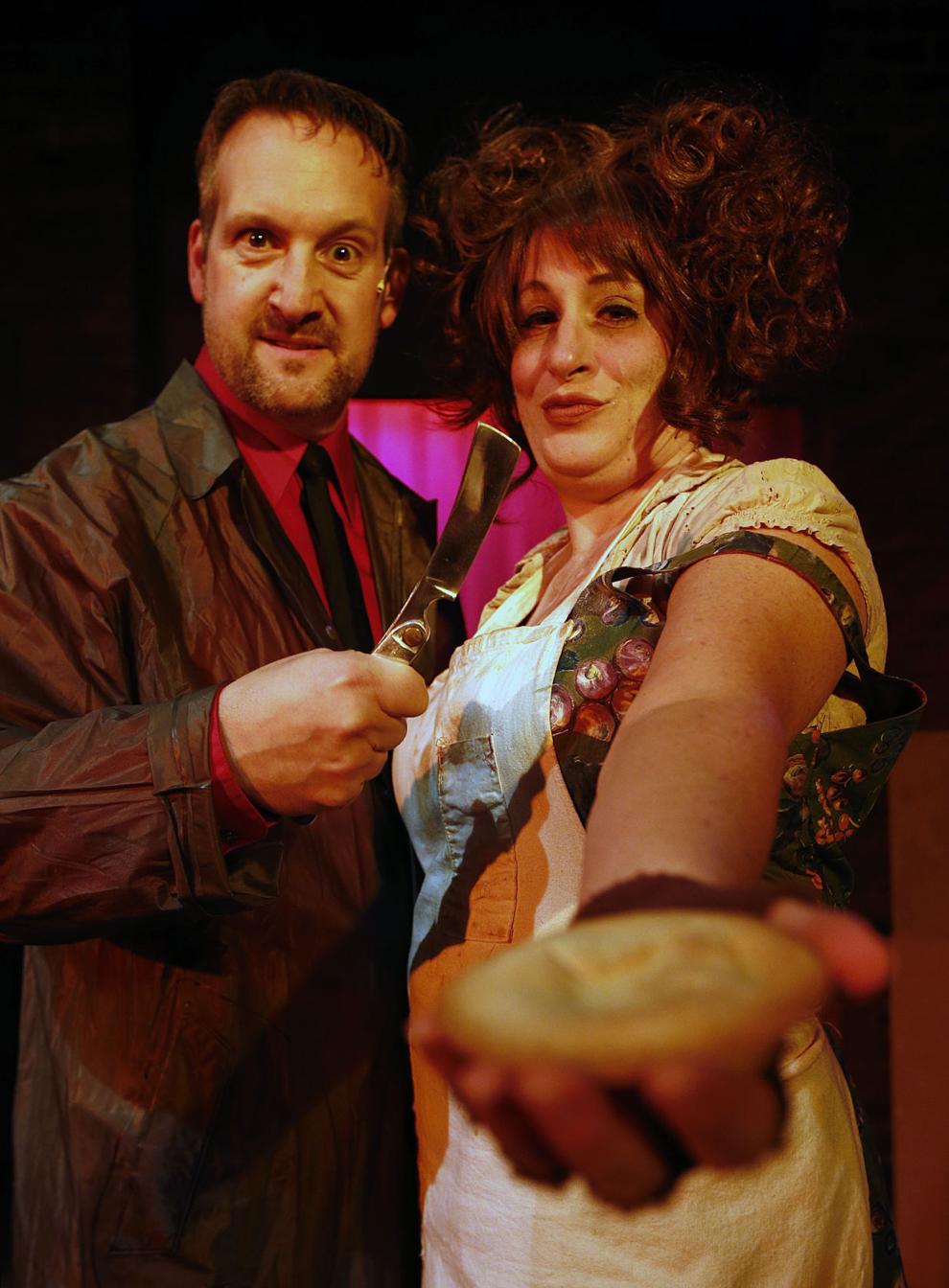 "We are setting it in an abandoned factory, a slaughterhouse," Fernandez says.
And the show will be more abstract than the traditional version.
The costumes, time period, the setting are all vague.
"It's a ridiculously timeless piece," Fernandez says. "It's going to be a very minimalist production."
As the play begins, Sweeney, who had been an excellent barber, has returned home after many years.
A crooked Judge Turpin (Richard Bradbury) banished Sweeney so he could pursue his wife. When Sweeney finally returns home, his former landlady and the owner of the pie shop downstairs, Mrs. Lovett, tells him that his wife poisoned herself, and their young daughter Johanna is the ward of Judge Turpin.
Sweeney is bent on revenge.
"He was a good, middle-class self-starter; he was following the American dream, and the system screwed him over," Young says. "He didn't do anything wrong."
When his plan for revenge against the judge falls apart, Sweeney furiously declares he will kill all of his future customers.
"He wants to burn down the whole system," Young says.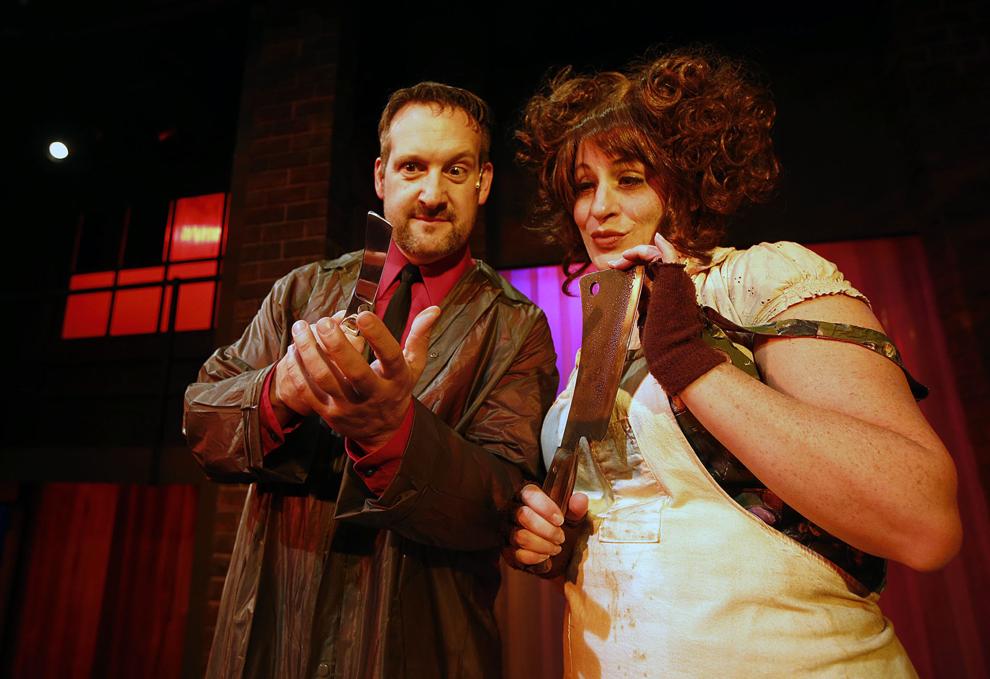 Mrs. Lovett, who has been complaining about the lack of meat on the market, comes up with a plan. She will take the flesh from the bodies and make pies. Sweeney loves the idea.
So does the public. The pies become a phenomenon.
(Nobody knows what they are made of, of course.)
What's Mrs. Lovett's story?
"She's a very pragmatic person," Bear says. "She's a mirror image of Sweeney. She feels she was robbed of the life she deserved because of class hatred."
Bear's Mrs. Lovett is far darker than the way Angela Lansbury originally played her on Broadway back in 1979.
"She's manipulative, smart and all about power," Bear says. "She's still all about him, but it's because he's about power and she finds that power hot."
He is an acquisition for her.
"I am collaborating with two of my favorite performers," Fernandez says.
Both of those performers agree this show is one of the hardest they have ever done.
"We want the audience to walk out feeling like they've seen something fresh and different," Young says.
Ultimately, Fernandez says, their job is to tell the story, which goes back to Victorian times and was a popular melodrama.
"Our job is to scare people," Fernandez says with a laugh. "We're telling a ripping good yarn."¶