In season two of "The Marvelous Mrs. Maisel," Midge hits the road as her comedy career takes off. There are a few clues she may have stopped in Lancaster County in one episode.
If you haven't watched the second season of the award-winning Amazon Prime original show, don't worry. There are no major spoilers ahead.
In episode eight, "Someday…," Midge (Rachel Brosnahan) and her manager Susie (Alex Borstein) head south for a few comedy gigs outside of New York City, as far south as Washington, D.C. 
Here is the trailer for season 2, if you haven't seen the series about a Jewish housewife-turned-comic. The show's first season won five Emmys (outstanding comedy series, outstanding supporting actress in a comedy series, outstanding lead actress in a comedy series and outstanding writing and direction), two Golden Globes (for best musical/comedy television series and best performance by an actress in a musical/comedy television series) and was nominated for more honors.
As they leave Philadelphia, they're off to Harrisburg. Today, that's a trip for the turnpike but one scene shows their route looked more like a country drive, which could have sent them onto Lincoln Highway through Pennsylvania Dutch country.
During a pitstop, Maisel makes a call from a pay phone in front of Lancaster Supply.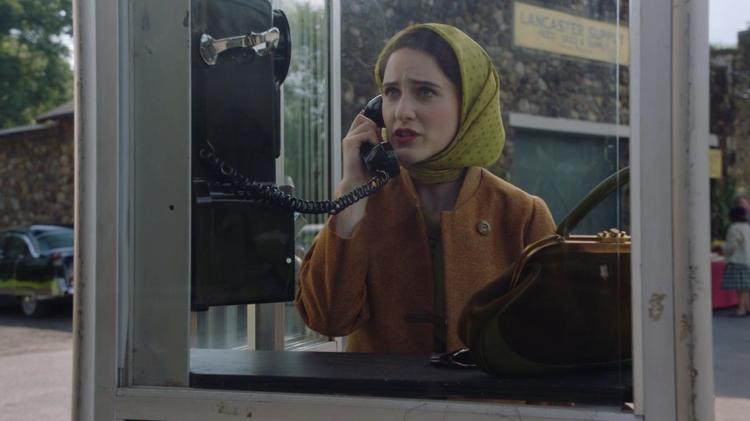 Produce is piled on tables in front of the building and a plainly-dressed man can be seen talking to customers at the right.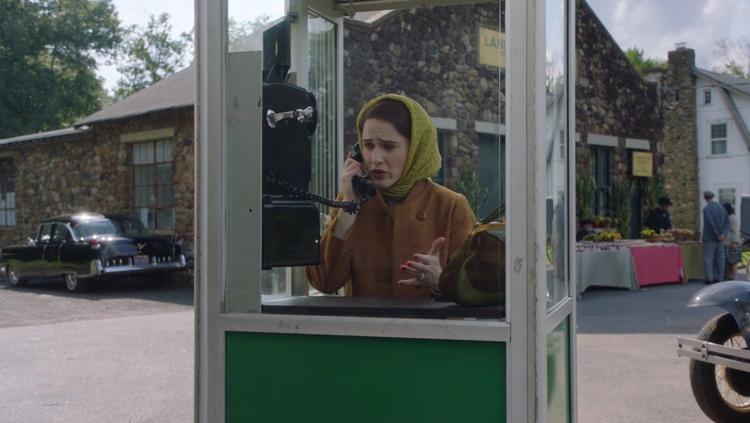 The scene ends with a horse and buggy photo-bombing the background: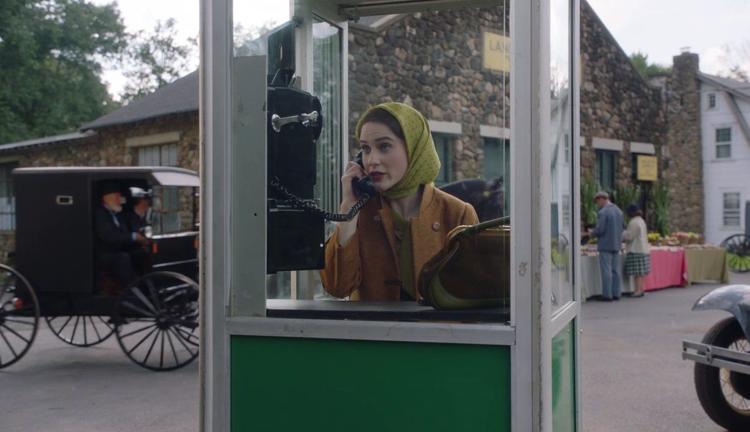 Do you think this was a Lancaster County pit stop? Any idea which diner might have been where Midge and Susie stopped?
Share your thoughts in the comments.
More stories on Lancaster County on the screen: