---
Like most artists serious about their work, Benjamin Howard spends time every day honing his craft.
He sketches, paints, searches for inspiration, pushes the limits, tries new techniques.
But unlike most artists, Howard has done all those things from behind prison walls for the past 10 years.
He's had no sunny, bright studio to paint in or walks through the garden to stimulate the senses. No opportunity for formal education. No visits to art museums.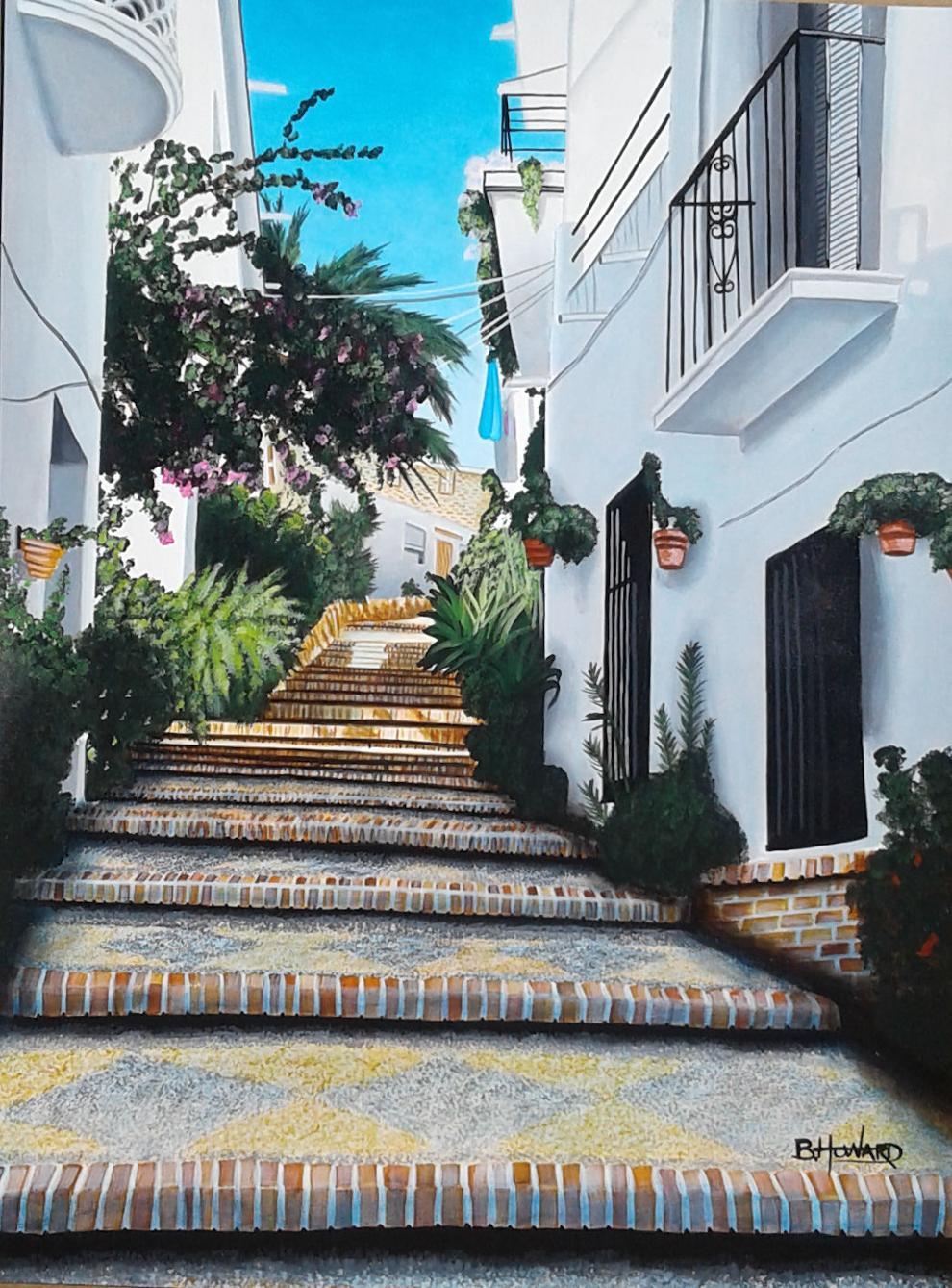 "I have quite an imagination,'' Howard says. "I try to learn as much as I can. I try to be well rounded. I am pretty much self taught through trial and error.''
His diversely styled works will be part of the United Artists Behind Bars exhibit opening Friday at the Columbia Market House, as part of the Rivertowns Fourth Friday events.
Recently released after serving his sentence for armed robbery, Howard also will be present during the Fourth Friday event. He will demonstrate his painting techniques and airbrush designs on T-shirts for customers.
And he welcomes questions.
"I hope people will ask me questions,'' he says. "Ask me about my art. Or ask me about prison. If someone asks me, I'll tell them.
"I want people to know not just the good things but the bad. I fell short. I'm embarrassed about it. It hurt my friends and family. But I can do better."
To that end, Howard has been working with Sheri Williams, the founder of United Artists Behind Bars.
With her help he entered and won a competition to design a book cover. She has encouraged him, opened doors and kept his name and work in the public eye.

His reputation as an artist was well known in prison. He designed a logo for a prison newsletter and painted several murals, in addition to working on commissions for people both in and out of jail.
Williams was there to greet Howard when he was released early this week. And it's Williams who continues to help him get a jump start on a career in art.
"Sheri gave me a hand up,'' Howard says. "It's not like I'm getting out of prison and being thrown to the wolves. It's an unbelievable help.
"A lot of people make false promises in life. Sheri's the total opposite of that. That's what makes me want to succeed.''
Williams started United Artists Behind Bars in 2013, when her son, who is addicted to heroin, was incarcerated the first time.
Williams thought that creating art would offer a productive alternative for creative prisoners and also give them a bit of income. She started with four artists, including her son.
The organization grew by word of mouth among prisoners, who would reach out to Williams to see what she could do to help them. As they were transferred to other prisons, they spread the word there, too. She now works with more than 50 artists from several prisons.
She does what she can.
Perhaps one of the most vital roles Williams plays is that of friend.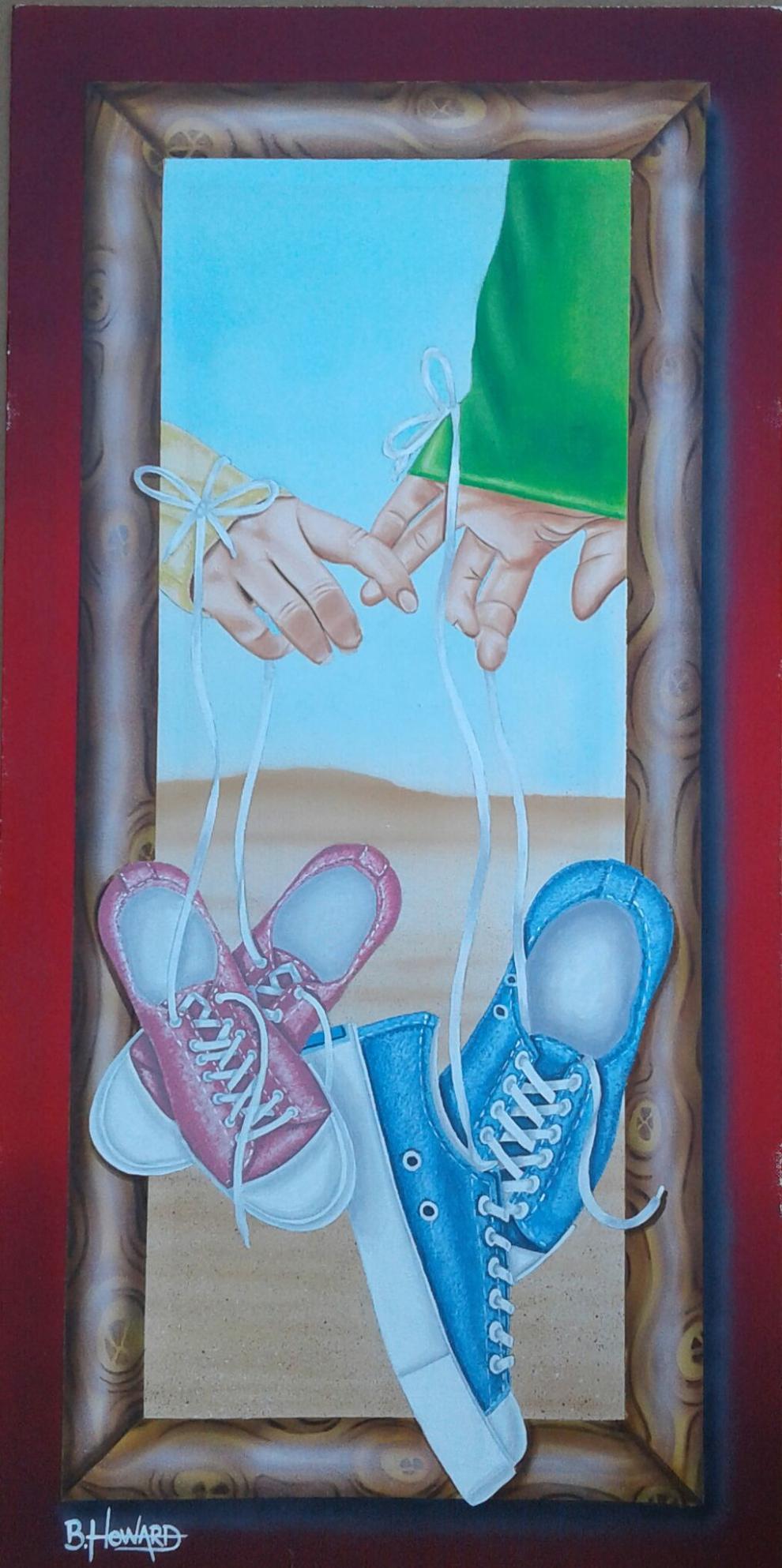 "To me, they're not prisoners; they're artists,'' she says. "I listen. I listen, and I write.''
Williams writes about 10 letters every week, and every letter is written by hand. She regularly corresponds with about 40 prisoners.
She will offer art suggestions, talk about life outside and ask questions.
Out of the original four who started with UABB, three (including her son) are back in prison, and she has lost contact with the fourth.
The statistics, however, do not discourage her.
"They are capable, but they have to make the decision,'' she says. "I can't change their minds. I give them the opportunity.''
What does discourage Williams is the reaction from people on the outside.
"The outside world always says no. They don't give anybody a chance. That's what discourages me, not the prisoners," she says.
Friday's exhibit (which will remain at the market through the year), includes about 50 works from dozens of artists.
All but one are still behind bars. Howard will be a voice for the others.
"Art is my life,'' he says. "I want to show other artists who are incarcerated that you can become somebody once you leave prison.''