"Buddy: The Buddy Holly Story" only covers a few years in the life and times of Buddy Holly.
That might not seem like much of a career, but Holly, who would die in a plane crash at 22, got every ounce that he could out of his short life, becoming one of the most influential musicians in the history of rock 'n' roll.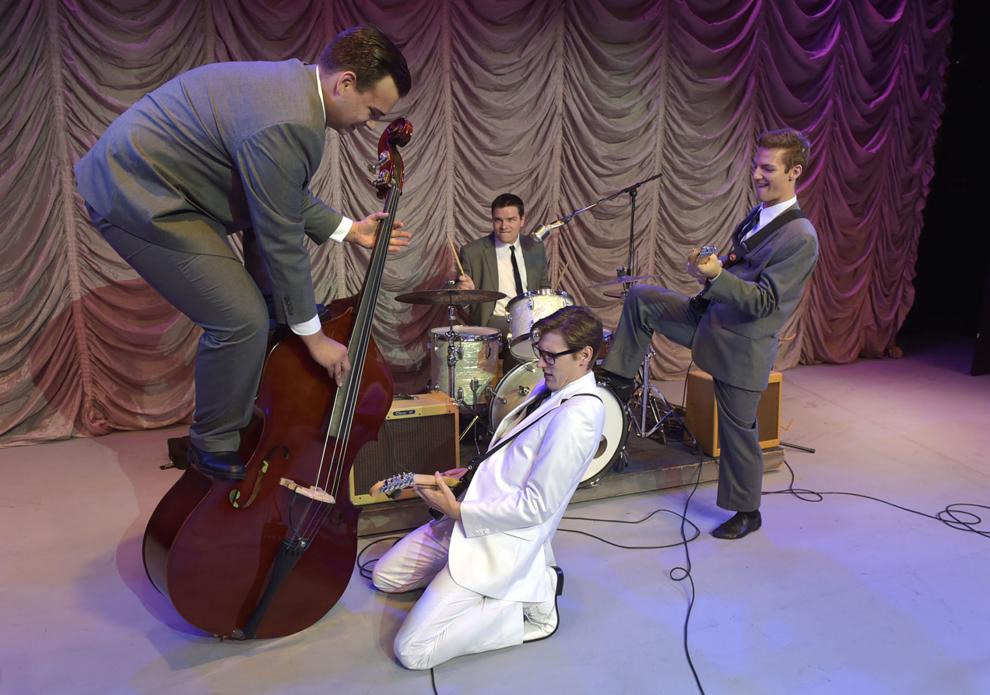 "It's almost like he knew he wasn't long for this world," says Todd Meredith, director of the production, which opens tonight at the Dutch Apple Dinner Theatre. "I've always been impressed with his wherewithal. If there was any kind of barrier, he'd break it down to get what he wanted. In a year and a half, he goes from being a kid just out of high school to a poised rock star."
"He got what he wanted," says Kyle Jurassic, who is playing Holly. "HiPockets Duncan (a DJ and Holly's manager for a time) said he was the nicest guy in the world, but the most stubborn with his music."
Playing Holly requires playing guitar as well.
"I've played live guitar in other shows," Jurassic says. "But never this many. There are about 19 or 20 songs. I very much enjoy playing."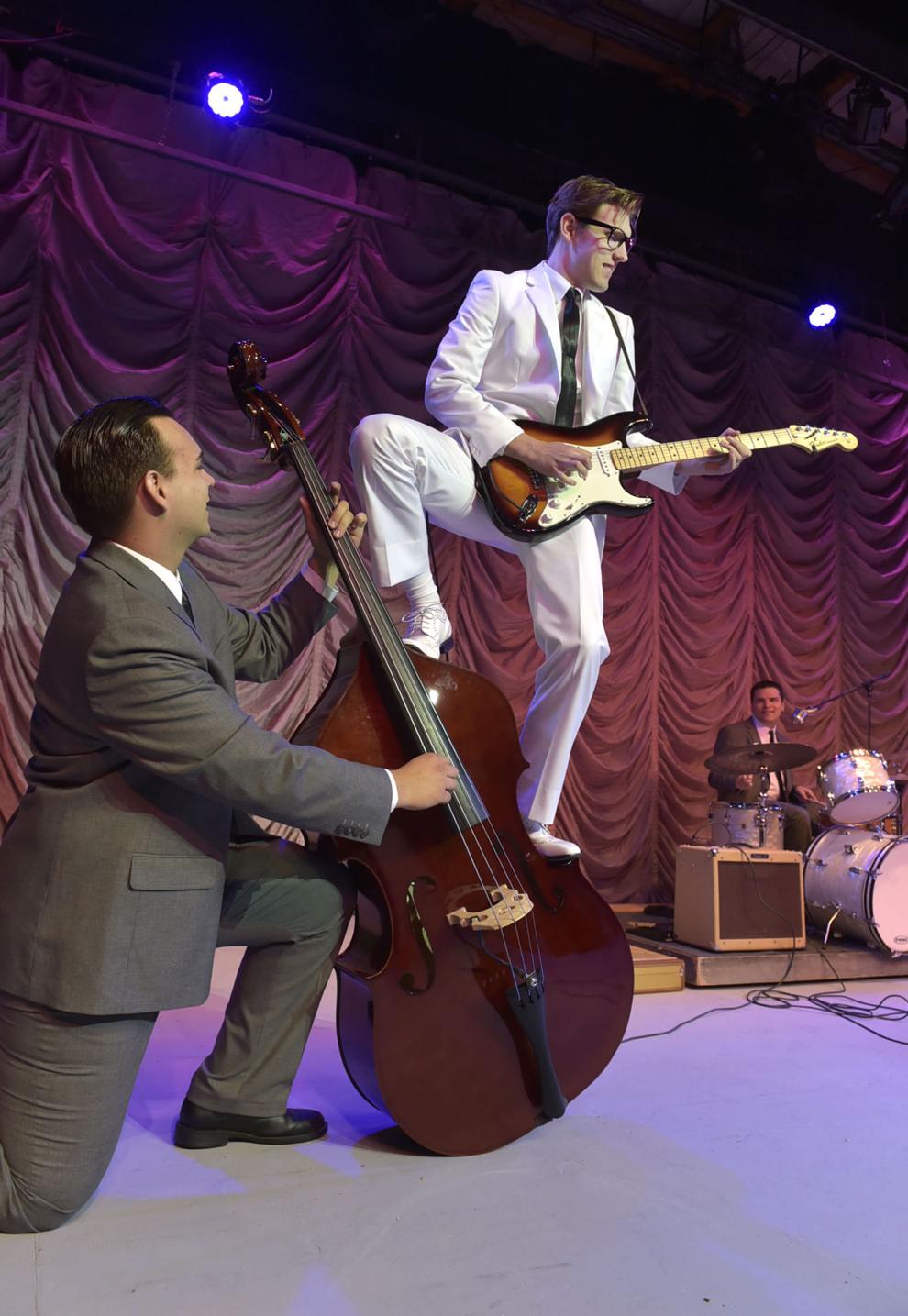 The show chronicles Holly's brief life, which began Sept. 7, 1936 in Lubbock, Texas, and ended in a plane crash Feb. 3, 1959, in Clear Lake, Iowa.
Much of the show is Holly with his band, the Crickets. We also meet his wife, Marie Elena.
The last part of the show is a re-creation of his last concert, complete with horns, a piano, extra guitars and bass. Holly shared the gig with the Big Bopper and Ritchie Valens, who also perished in the accident.
"It's the first big rock 'n' roll tragedy," Meredith says.
The day the music died.
It's pretty amazing what Holly accomplished.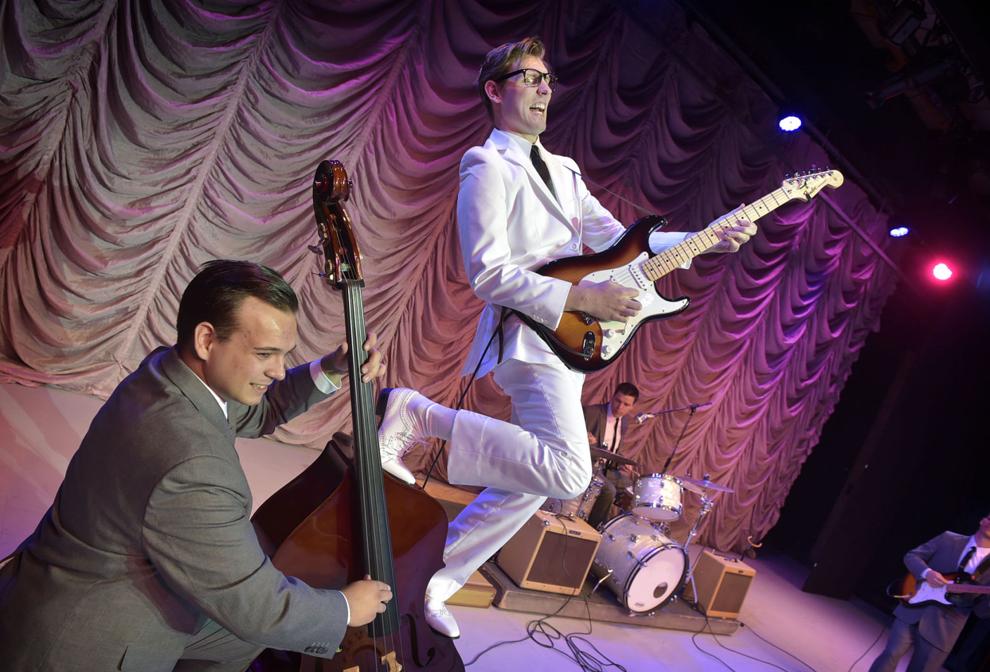 When he was still in high school, Holly was playing on a local radio show. In 1955, he opened for Elvis Presley and shifted gears from country to rock 'n' roll.
He cut his first hit song, "That'll Be the Day," in 1957 and the hits kept rolling in. They include such classics as "Peggy Sue," "True Love Ways," "Not Fade Away," "It's So Easy," "Rave On" and "It Doesn't Matter Anymore," among others.
"I admire how his music evolved from the simple rock 'n' roll of 'Peggy Sue' to a more complex song like 'Not Fade Away,' " Meredith says. "To be able to do that at such a young age is amazing."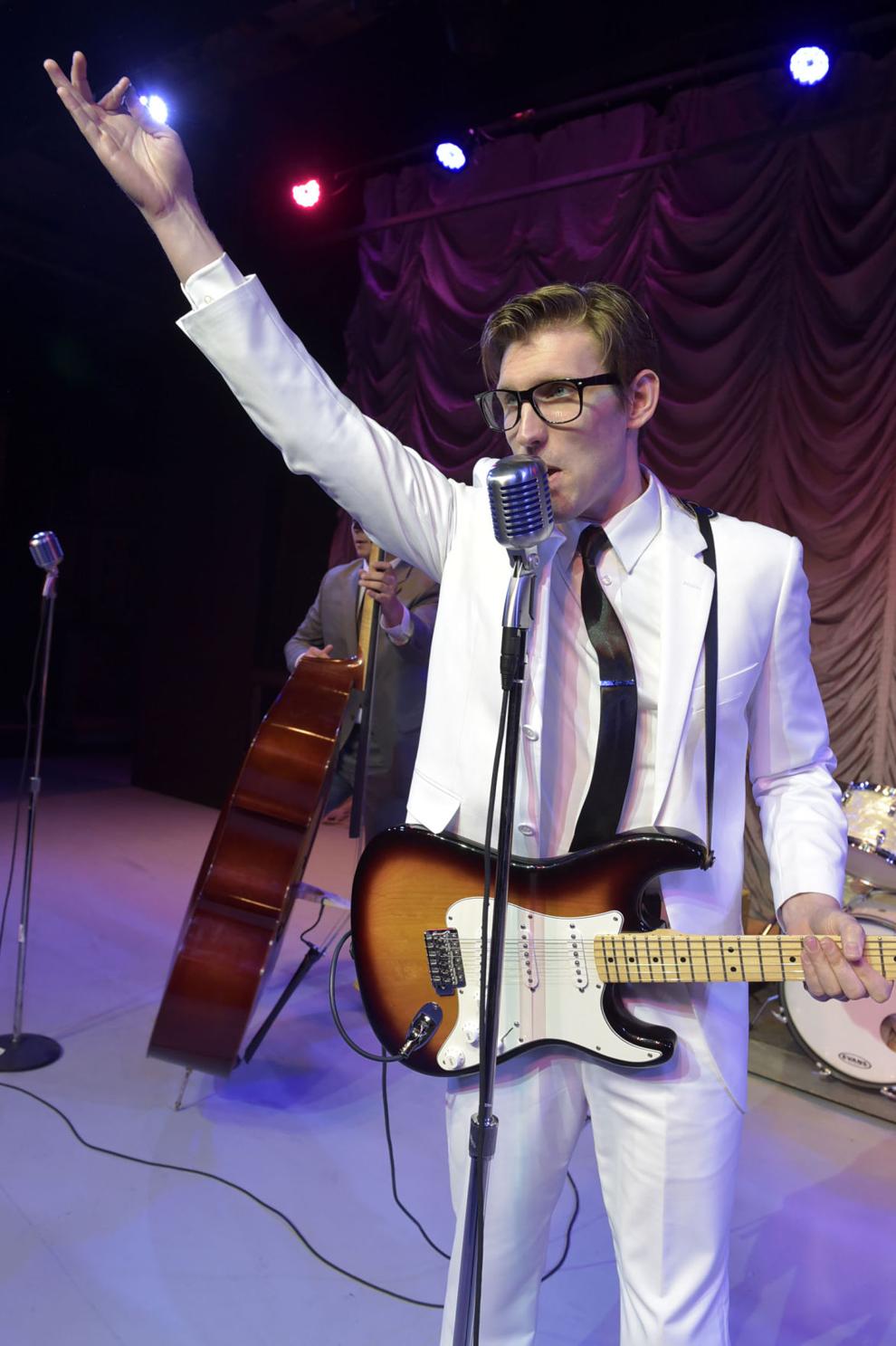 Meredith has a lot of experience with Holly.
He's in a tribute band called the Rave-ons, and he's played Holly in 19 productions, including two national tours. He's directed the show three times.
"Each time, I find something new," Meredith says. "Especially with someone who's never played Buddy before, like Kyle. They've got new ideas I'd never thought of."
Audiences seem to love the show.
"The reaction from the audience is always the same wherever we go," Meredith says. "There's always great give and take between the cast and the audience. It always gets the best reaction."
Both Meredith and Jurassic are based in New York City, though Meredith is originally from Albany, New York, and Jurassic is from New Baltimore, Michigan.
And both had other plans when they entered college.
Meredith was pre-med and Jurassic was going to be a music teacher.
But the theater beckoned.
"I felt like I was coming home," Jurassic says.
"It's very cool to transform yourself on stage," Meredith says. "Buddy Holly takes on a transformation when he puts on his guitar. And so does Kyle."