Sometimes, you can look at a painting and know it's North American.
No stoic portraits of farmers or stars and stripes are necessary.
It's something about open space, a sense of isolation that at times is comforting and at other times disconcerting.
Lonely or self-reliant? Barren or rich with color?
Like America itself, it's a bit of all of the above. And the rules and traditions of European painting need not apply.
If you go to the Brandywine Museum of Art in Chadds Ford to see "Rural Modern: American Art Beyond the City," which runs through Jan. 22, you will see many of these ideas. You look at them, and you just know — this is America.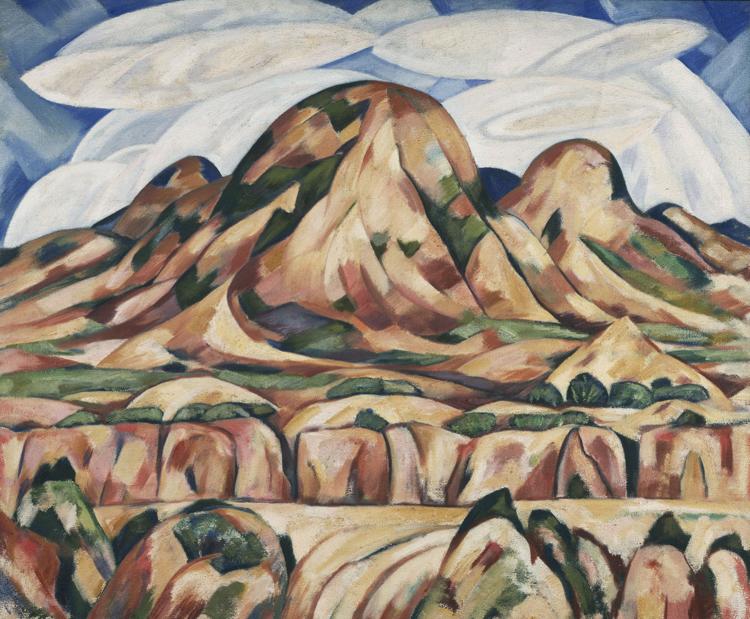 "Rural Modern" features more than 60 works, mostly painted between the 1920s and 1940s.
The exhibit studies the growth of modernism as it expanded from cities such as New York and Chicago into rural regions across the country, including the small towns of Pennsylvania.
Two works by Lancaster's Charles Demuth are included in the exhibit. They are his precisionist works, exploring the growing industrialism of small towns such as Lancaster.
The coastal regions of New England, the farmlands of the Midwest and the deserts of the Southwest are featured, as well.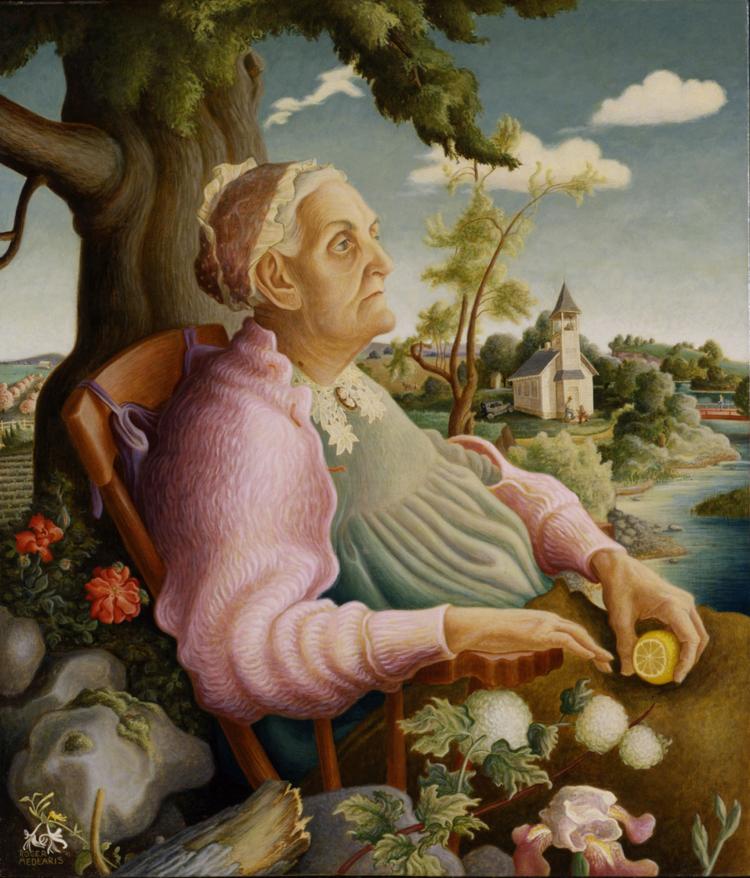 All of the work explores American modernism, where traditions and artistic rules about perspective, color and subject are turned on their ear.
In addition to Demuth, such well-known American artists as Grant Wood, Georgia O'Keeffe, Anna Mary Robertson, better known as "Grandma Moses," Charles Sheeler and Thomas Hart Benton are featured.
The exhibit features scenes from rural life as it begins changing. Wood's "The Appraisal" (1931) shows a city woman buying a chicken from a young girl on a farm.
Grandma Moses celebrates "Bringing in the Maple Sugar" (1938) and Edward Firn has fun with "County Fair" (1935), in which three women examine jars of pickles while the judge smugly looks on. Each woman is dressed in different styles, suggesting different connections to farm life.
Demuth is exploring industrialism in small-town America.
"End of the Parade: Coatesville, PA" is from a private collection. It features smoke stacks and swirls of geometric shapes, representing the Lukens Steel plant. It is a tempera and pencil work.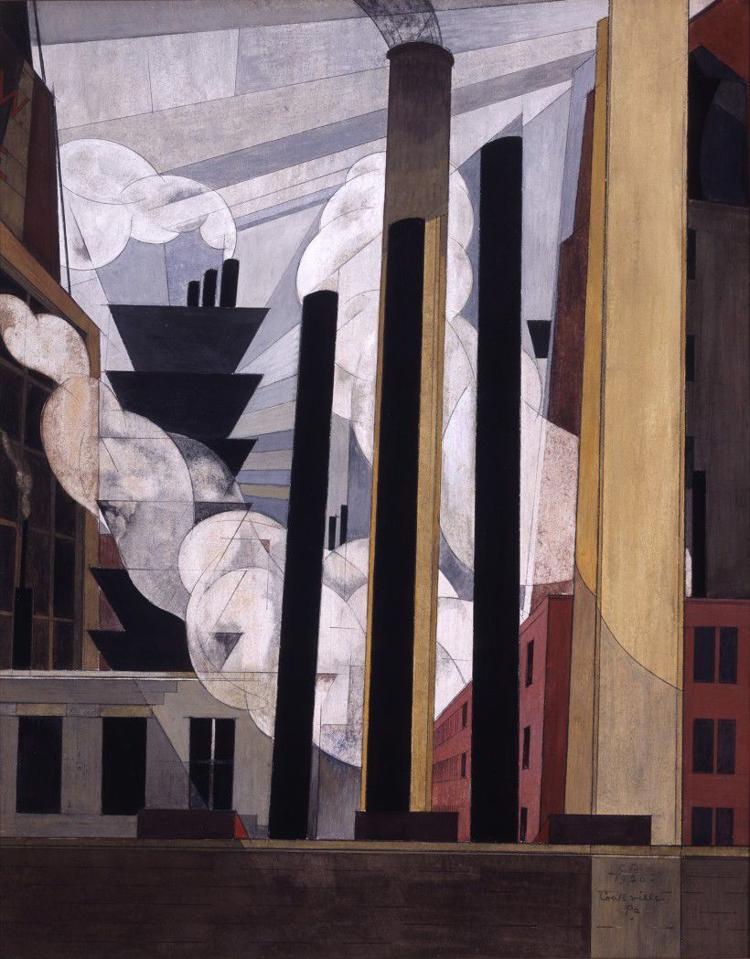 "Building Abstraction: Lancaster" is from the Detroit Institute of Art. Oil on board, it was painted in 1931 and features two water towers and the Eisenlohr Cigar factory.
Hanging nearby is Ralston Crawford's oil painting "Steel Foundry, Coatesville" (1936-1937), from the Whitney Museum of American Art.
The painting plays with similar themes but offers bold geometric forms, a block devoid of any human activity.
Demuth's good friend, O'Keeffe is featured here, but the work is not her signature paintings from the West.
Instead, she explores landscapes and rural scenes from the East, including a lovely "Lake George Autumn" from 1922 and a powerfully simple "Barn with Snow" from 1933.
Like Crawford's work, these paintings feature blocks of color and feel devoid of human activity.
This theme continues in John Rogers Cox's "Wheatfield," c. 1943.
It is a lonely scene, with a tiny house and a small strange cloud handing in the deep blue dark sky.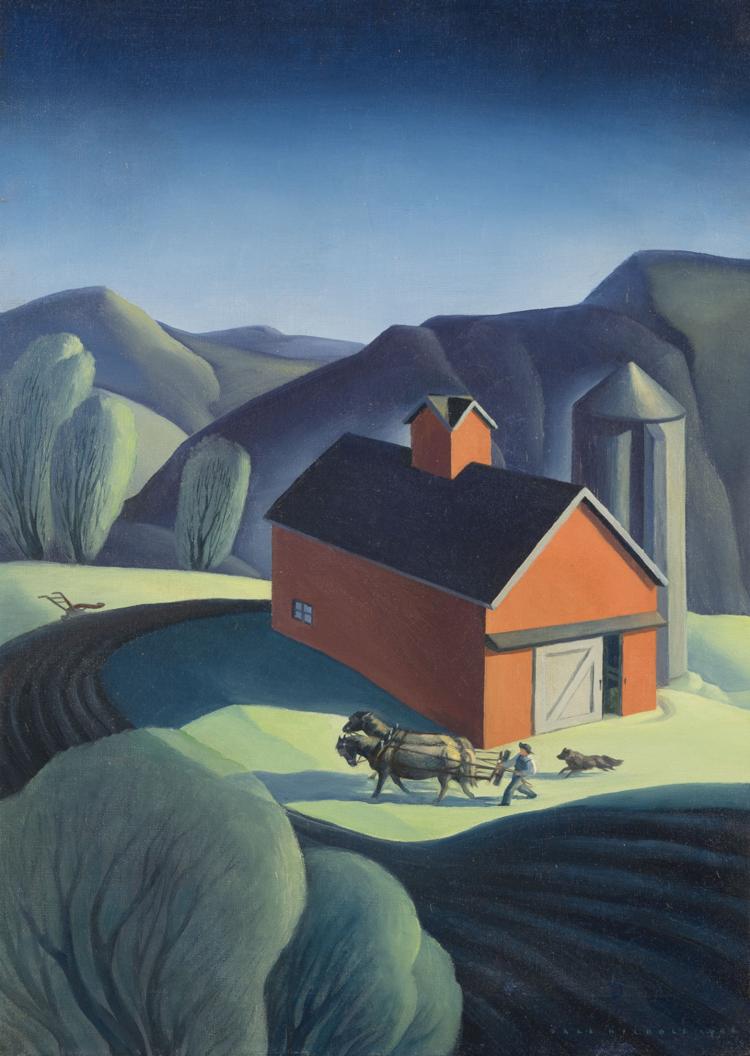 Dale Nichols' "Spring Turning" (1946) is a spare and lonely look at rural life. The painting portrays a farmer, two horses, a dog and a red barn silo. Hills and puffy trees frame the nighttime scene. Nothing feels connected.
As lonely and isolating as these paintings are, they can be quite beautiful, just a shade away from serene.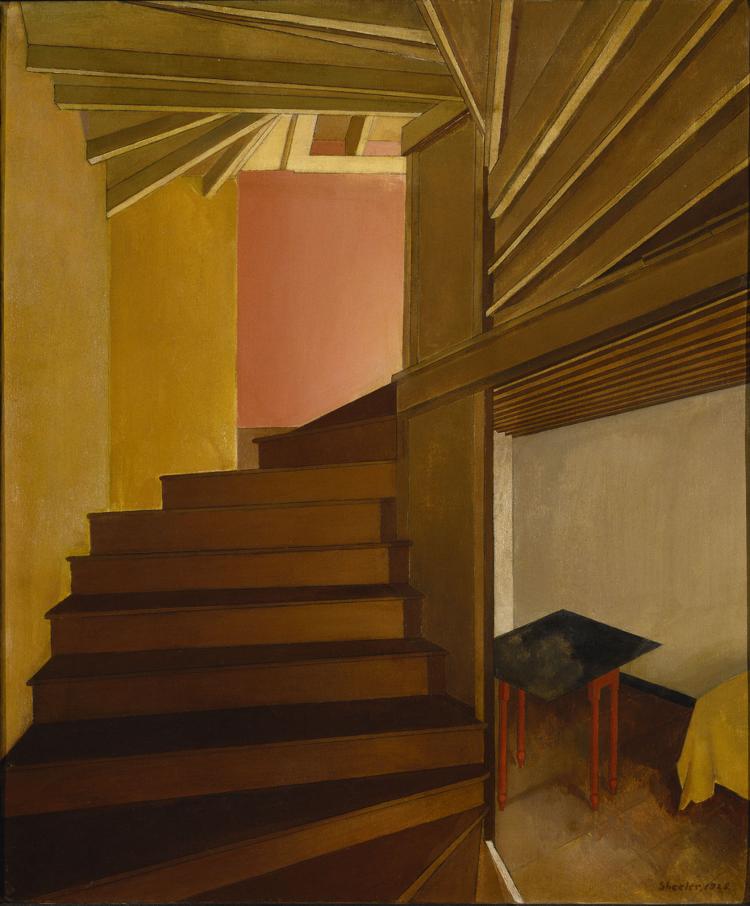 It's a strange dichotomy and a fascinating one. But then, that's very American, isn't it?