At first, it seems quite interesting to see a mother and her toddler posing with a live tiger.
Then it dawns on you. This is a real, live tiger. The mother is stroking the tiger's flank, smiling happily, while the tiger rests its head on its paws. The blond child in mom's arms looks a bit concerned.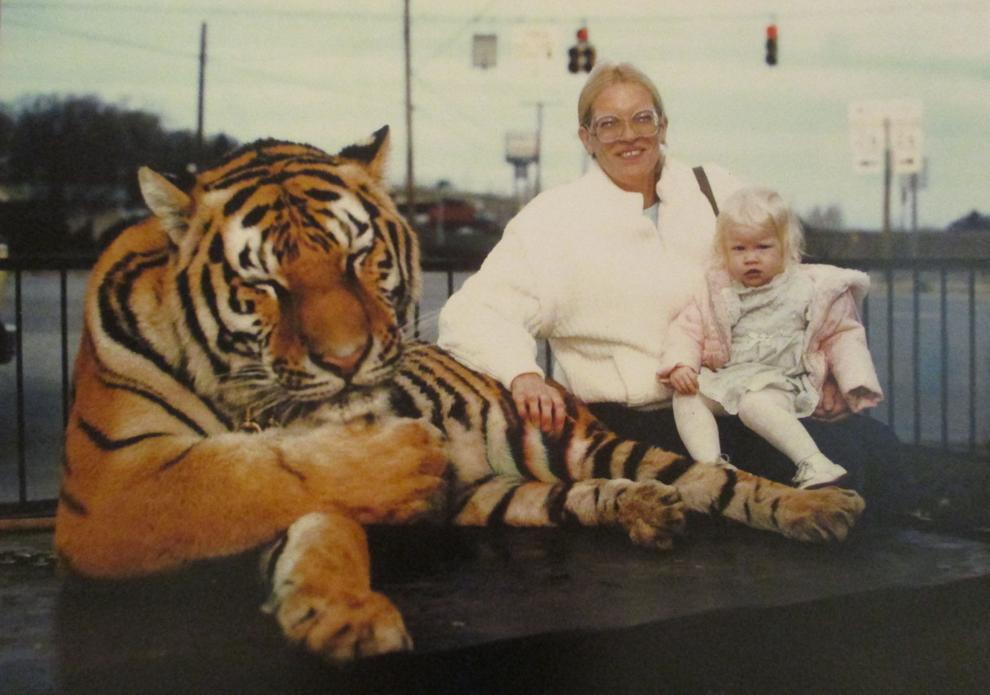 It's just one of more than 200 awkward family photos on display at the Reading Public Museum through Jan. 24.
The "Awkward Family Photos" traveling exhibit evolved from Mike Bender and Doug Chernack's popular website: AwkwardFamilyPhotos.com.
The photos come from real people all over the country and cover all the holidays, including Christmas, Hanukkah, Easter, Thanksgiving and Halloween. Among them are family portraits with big 1980s hair, mullets, tie-dye shirts, plaid, goth piercings and unlikely pets such as monkeys, opossums, goats and, yes, that tiger.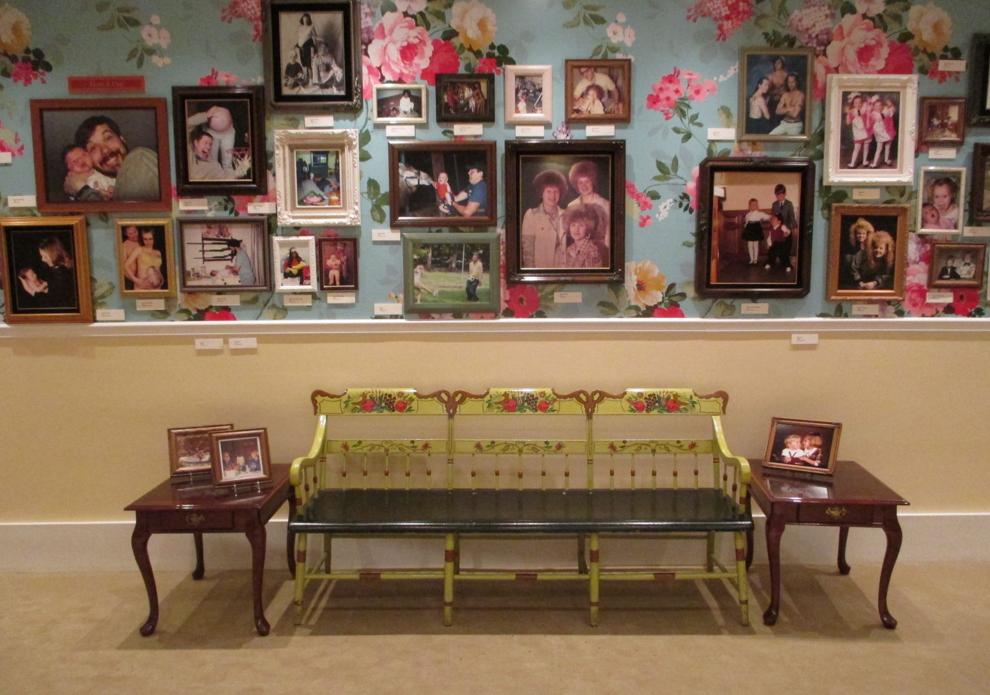 Museum Curator Scott Schweigert called the exhibit fun and interesting, saying, "Everyone can relate. Who doesn't have awkward family photos from their own lives?"
The museum staff even added a few of their own pictures, such as Schweigert's pose with a giant floppy stuffed bunny and a happy family with one screaming child.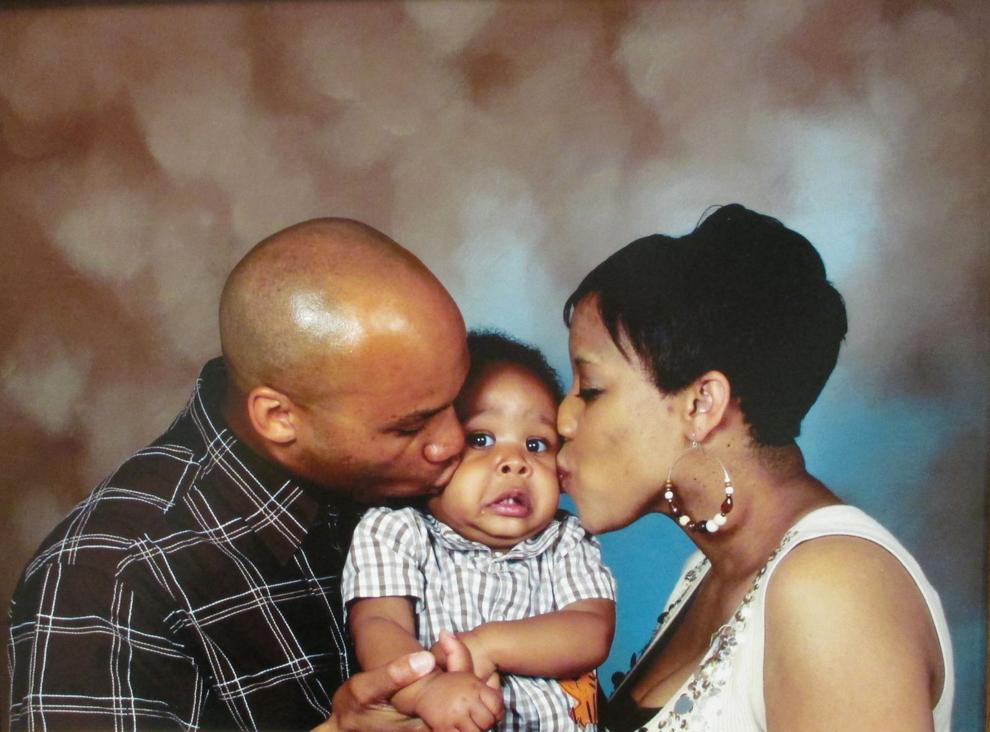 The stories they could tell
Schweigert found himself drawn to the mom-and-tiger photo right away. "It's actually a pretty interesting story," he says.
Back when Exxon was known as Esso, TV commercials encouraged people to "put a tiger in your tank" by visiting its gas stations. The '70s mom was visiting an Esso station in Florida, when she discovered a photo opp she couldn't resist. Her daughter was a bit wary.
Like this photo, many of the others in the exhibit beg for explanation.
Why is that red-haired, bare-legged teen dressed like Santa holding a monkey? Why is grandma sulking off by herself in a family picture on bleachers? Why is that child jumping on a bed with his body wrapped in diapers?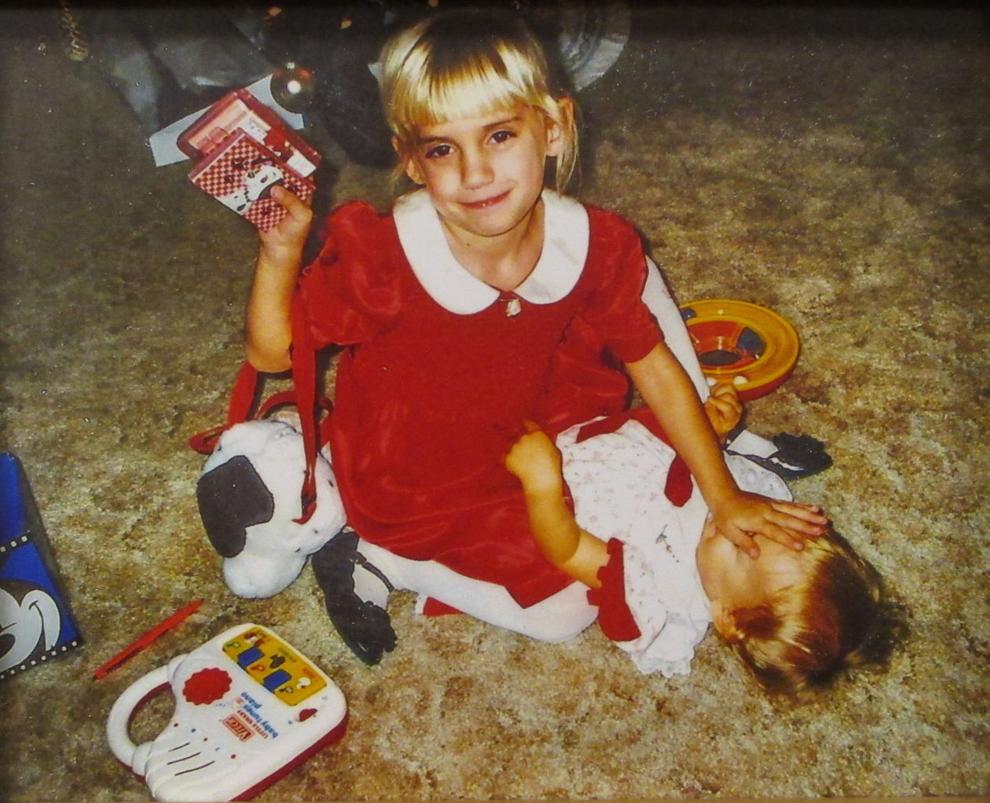 Is that really a head peeking out from under a family posing on the sofa?
Why, oh, why, is that little boy posing proudly with a vacuum cleaner in a professional portrait?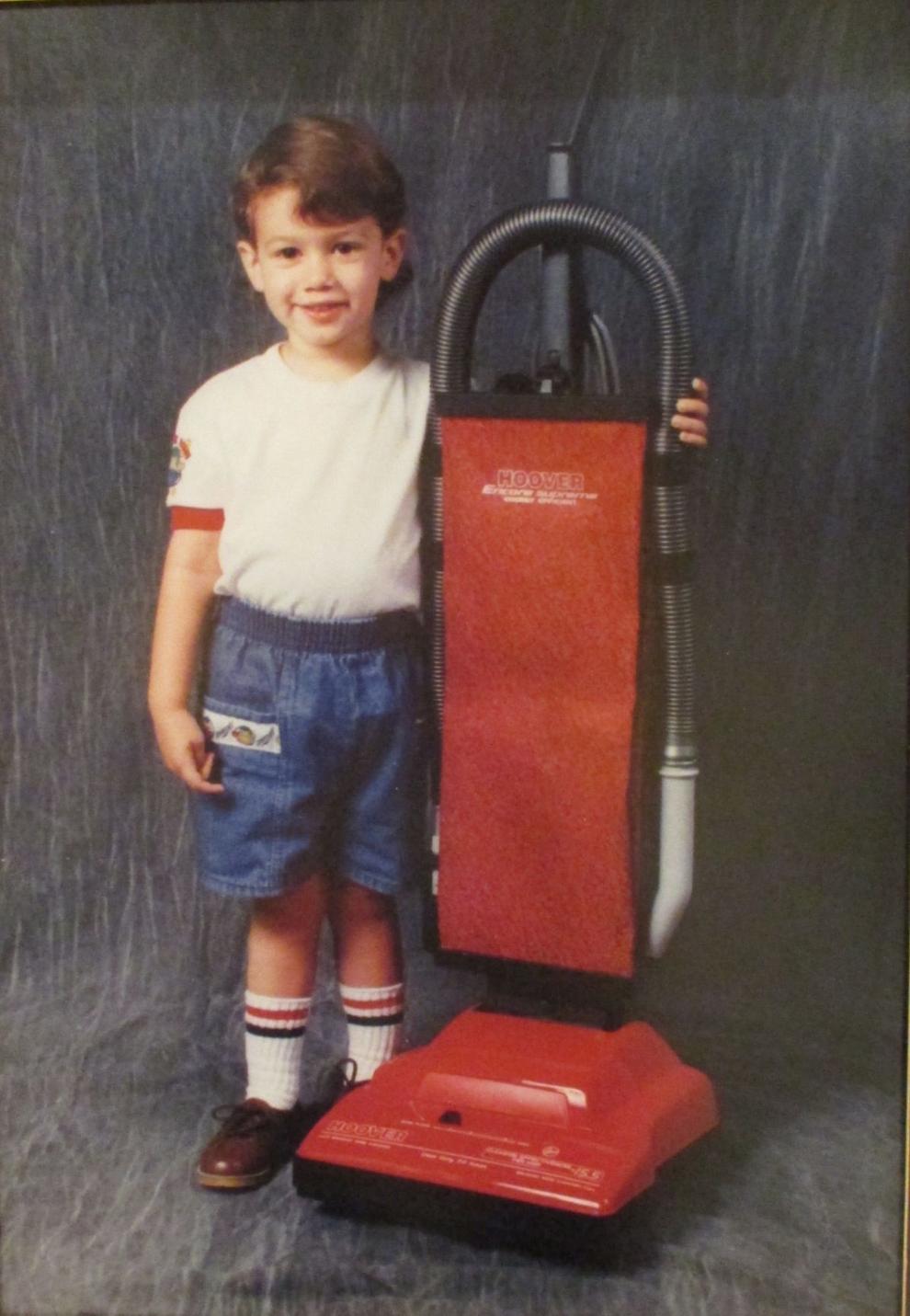 There is a great sense of irony in many of the pictures, such as the one with three beautifully dressed children, each holding a letter spelling J-O-Y, while screaming in misery.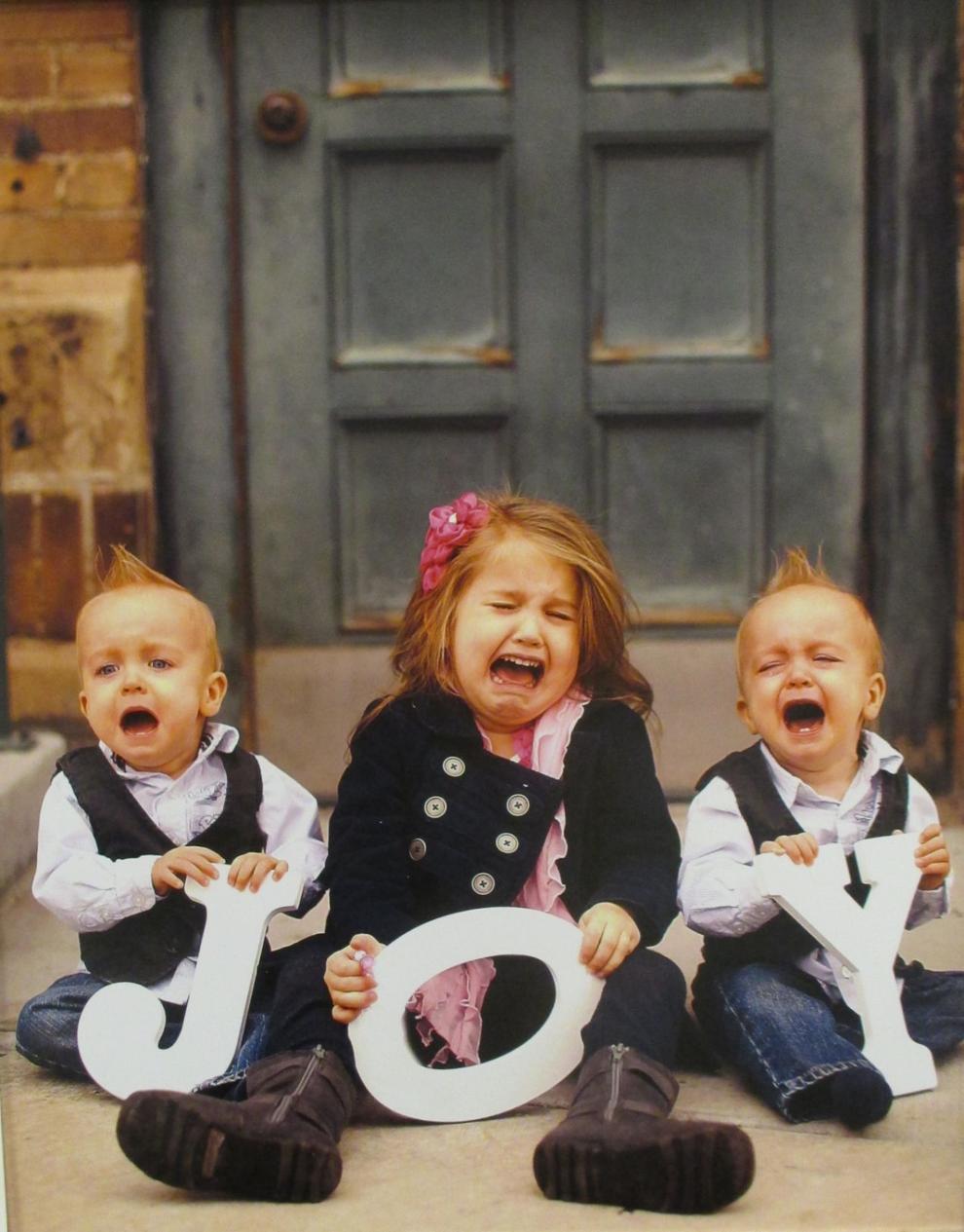 In another, a proud mom and dad kiss their precious baby, who grimaces in disgust. Then, there is a terrified infant who is way too chubby for his very tiny Radio Flyer wagon.
Marketing Assistant Emily Moore was drawn to a photo that shows three thrilled children riding their shiny new bikes near the Christmas tree. In the middle of them stands a younger child crying forlornly with no bike. So sad.
Then there are the truly embarrassing moments, such as the family dressed in crazy tie-dyed shirts, the plaid family with overpermed hairdos, the cherubic child picking his nose, and the smiling pants-wetting girl.
"These awkward photos have great laugh-out-loud moments. It seemed like a perfect holiday exhibit to bring families together," says Schweigert, who displayed the pictures in a tacky 1950s-style living room with cabbage-rose wallpaper and vintage furniture.
"Everyone is just dying to know why Santa has a black eye."
If you go:
What: 'Awkward Family Photos Exhibition'
Where: Reading Public Museum, 500 Museum Road, Reading
When: Open daily 11 a.m. to 5 p.m. 
Cost: Admission: $10 adults, $6 children/seniors/college students, free members and under 3