A few are Lancaster born-and-raised; a few were born elsewhere but lived for a time in the land of 717.
From athletes to actresses, politicians to businessmen — here are 17 famous people who have called Lancaster County home.
---
Related
8 (more) famous people from Lancaster County
5 things about Lancaster County's history you might not know
4 more things about Lancaster County's history you might not know
Want to learn more about Lancaster County's history? Check out our history page
---
1. Bruce Sutter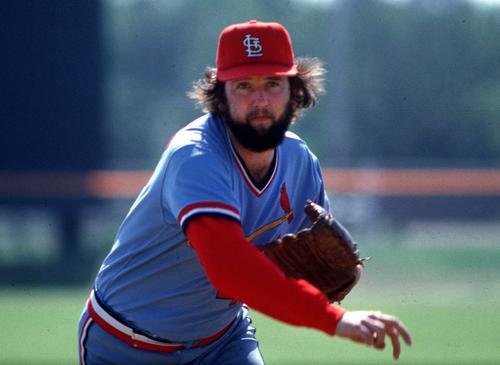 Baseball Hall of Fame pitcher Bruce Sutter was born in Lancaster in 1953 and graduated from Donegal High School. Known for his revolutionary split-fingered fastball, Sutter spent the most of his professional baseball career playing for the Chicago Cubs. He was inducted into the Hall of Fame in 2006. 
---
2. Charles Demuth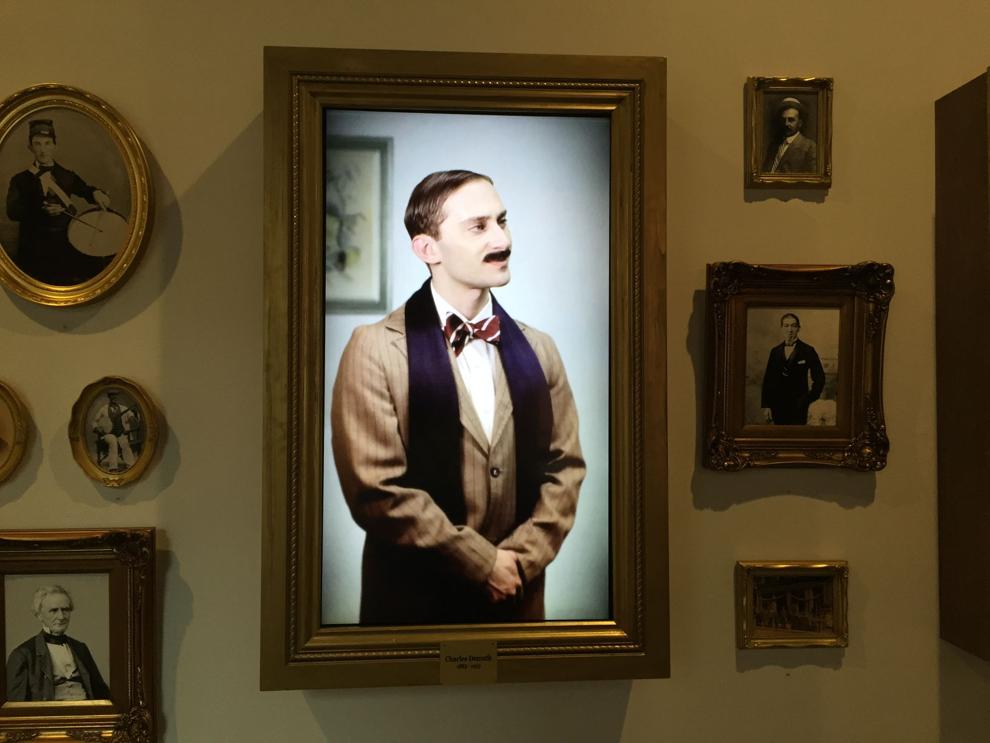 Charles Demuth is a noted American artist. He was born in 1883 on Lime Street in Lancaster city. Demuth died in his Lancaster home in 1935. Throughout his career as an artist, his artwork was displayed in galleries throughout the U.S.
His work is celebrated in Lancaster's Demuth Museum, which opened in 1981. The museum is located in the home where Demuth lived most of his life, 120 E. King St, Lancaster. 
---
3. Evelyn Ay Sempier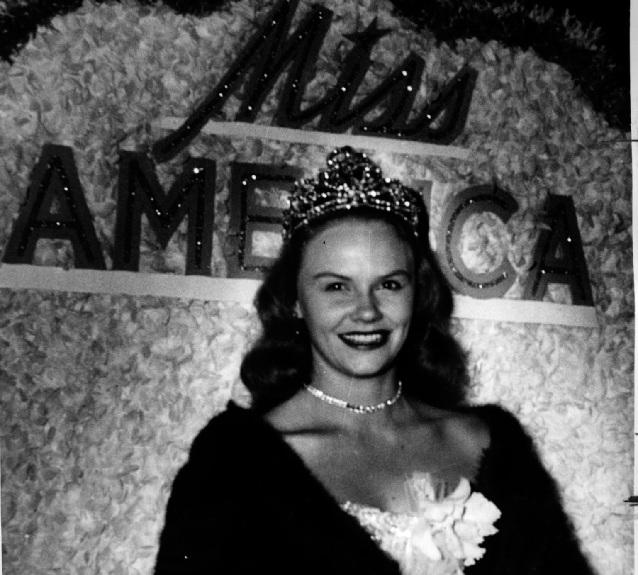 Eveyln Ay Sempier was crowned Miss America in 1954. She was born in Ephrata in 1933 and graduated from Ephrata High School in 1951. Sempier won Miss Pennsylvania in 1953. Her victory as Miss America in 1954 was the last year before the pageant was televised. Sempier passed away in 2008. 
---
4. Major Richard D. Winters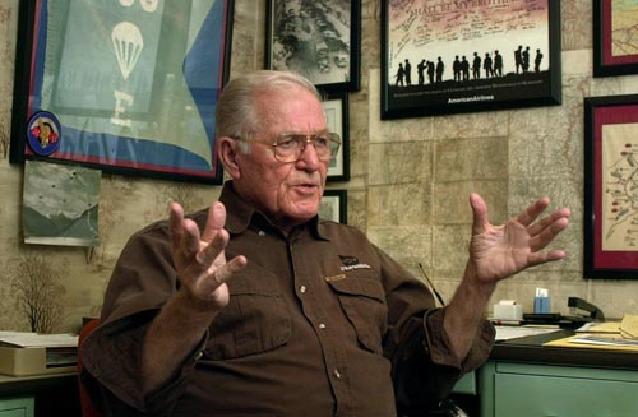 Richard "Dick" Winters rose to worldwide fame as leader of the Band of Brothers during World War II.  His courageous leadership through combat later became the focus of the bell-selling book and HBO miniseries "Band of Brothers." Winters was born at Lancaster General Hospital on Jan. 21, 1918. The family lived briefly in New Holland before moving to Ephrata. In the late 1920s, the family moved to South West End Avenue in Lancaster.  Winters became the commanding officer of Easy Company on D-Day, hours after his superior officer was killed. That day, he led 13 of his men in taking out German gunners that was decimating Allied troops in Carentan, France, shortly after D-Day. Winters and his men eventually saw the end of the European campaign while occupying Adolf Hitler's mountainside retreat, the Eagle's Nest. Winters died Jan. 2, 2011 in Campbelltown, Lebanon County. He was 92 and lived a quiet life in Hershey. 
---
5. James Buchanan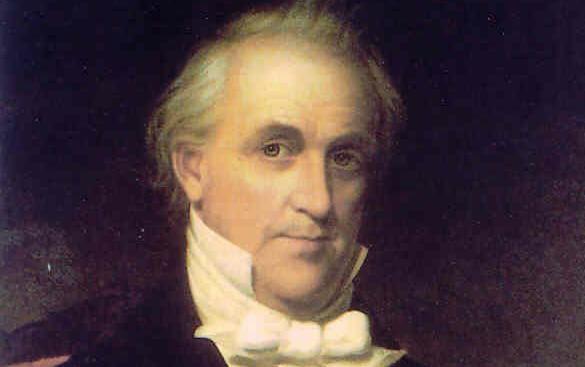 James Buchanan was the 15th President of the United States. Buchanan was originally from Franklin County but called Lancaster home. His longtime home, Wheatland, is now a museum located at 1120 Marietta Ave., Lancaster. 
---
6. Jim Furyk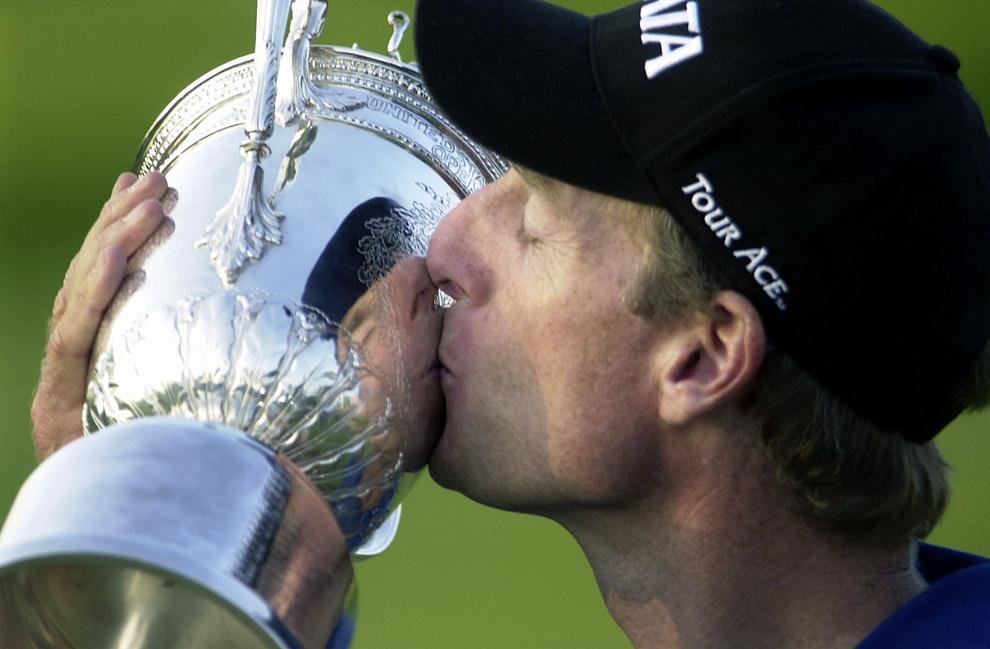 Professional golfer Jim Furyk graduated from Manheim Township High School in 1988. Furyk began his professional career in 1992. To date he has earned 27 professional victories, 17 of which have been on the PGA Tour. In 2010 he was the PGA Tour Player of the Year. 
---
7. Jonathan Groff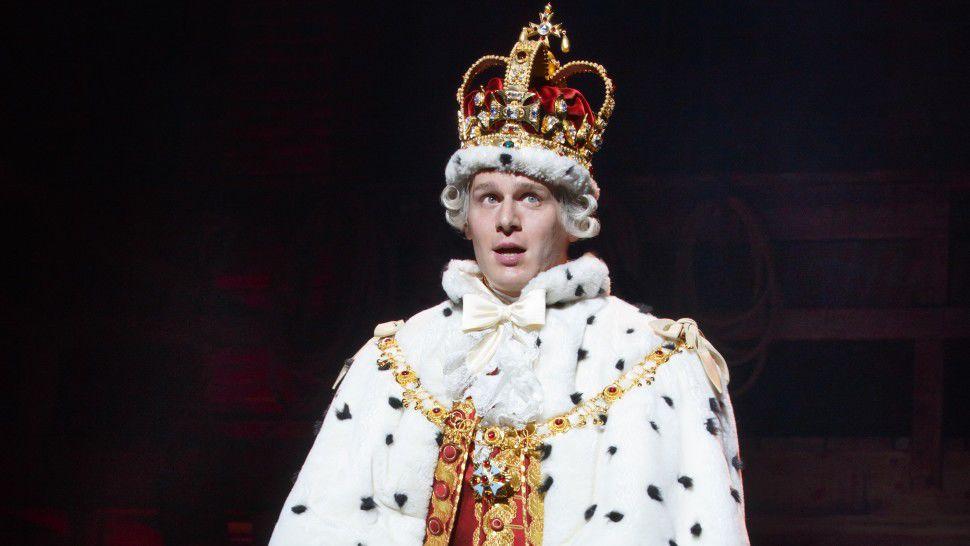 Jonathan Groff's trip to Broadway started with his early acting days in Lancaster County. Groff grew up in Ronks and graduated from Conestoga Valley High School in 2003. His career highlights include his role in "Glee," a voice-over role in "Frozen" and, currently, as King George III in the Broadway show "Hamilton."
READ MORE: Jonathan Groff scores Tony Award Nomination for his role in 'Hamilton'
---
8. Kristen Wiig
---
9. Milton Hershey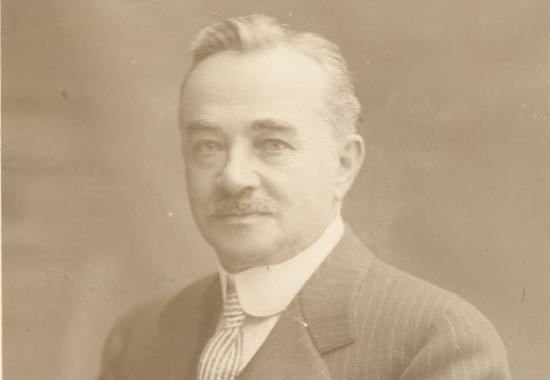 The Chocolate King was born in Derry Township in 1857 and grew up in a Mennonite family. At age 14, Milton Hershey apprenticed with a confectioner in Lancaster, Joseph Royer. He opened his first candy factory, Lancaster Caramel Company, in Lancaster in 1883. Hershey sold the company in 1890, using the revenue to start the world famous Hershey Chocolate Company. 
---
10. Simon Cameron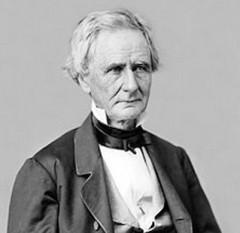 Simon Cameron was born in East Donegal Township in 1799. In 1845, he succeeded James Buchanan as U.S. senator for Pennsylvania. Cameron served as Secretary of War under Abraham Lincoln for one year before resigning due to corruption. He died in Lancaster in 1889 at age 90. His former home is now Cameron Estate Inn, located at 1855 Mansion Lane in Mount Joy.
---
11. Taylor Kinney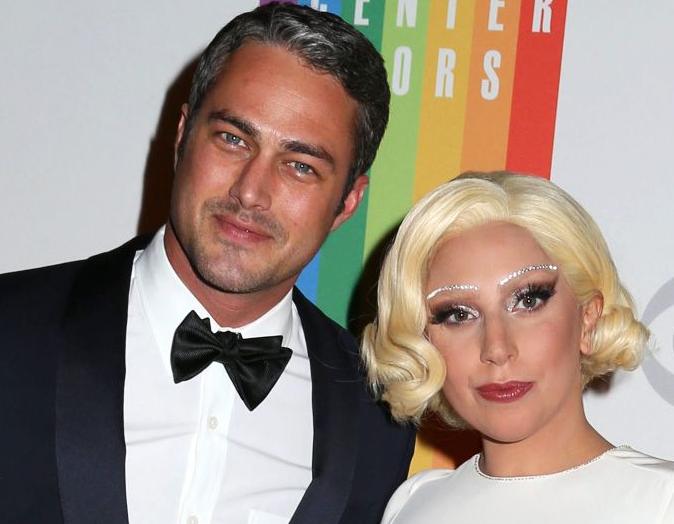 Actor and model Taylor Kinney was born in Neffsville and graduated from Lancaster Mennonite High School in 2000. He has had several roles in shows including, The Vampire Diaries and Chicago Fire, but perhaps has received the most attention for his 2015 engagement to singer Lady Gaga.
RELATED: Lady Gaga and Taylor Kinney reveal more about their wedding
---
12. Thaddeus Stevens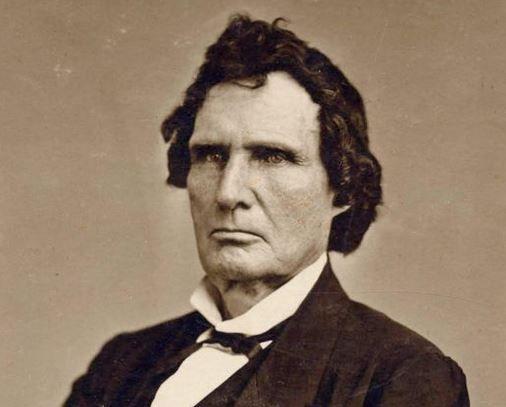 Thaddeus Stevens was born in Vermont in 1792. He moved to Lancaster in 1842, setting up his law practice in a place that aligned with his anti-Mason and pro-Whig views. Stevens was a member of Congress and a fierce abolitionist. He died in 1868 and was buried in Shreiner's Cemetery in Lancaster.
---
13. Johnny Weir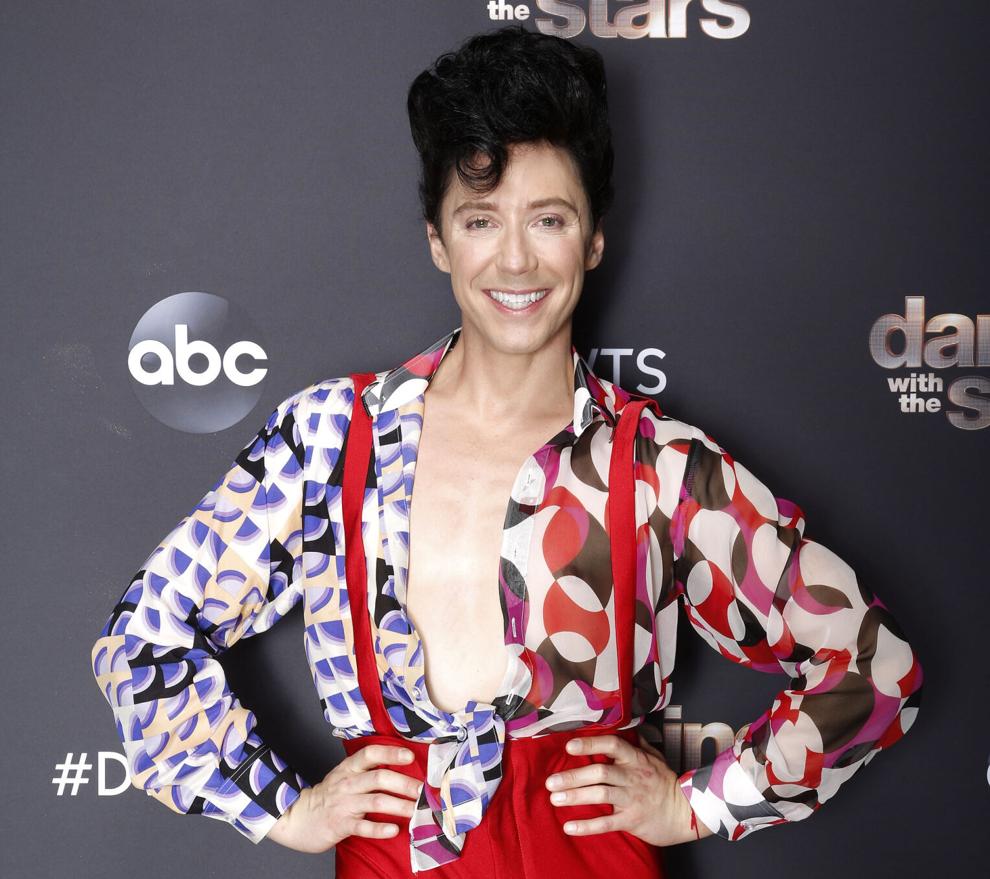 Olympic figure skater Johnny Weir spent his early years in Quarryville. Weir is a three-time U.S. national champion in men's figure skating. He skated in the 2006 and 2010 Winter Olympics (finishing fifth and sixth, respectively) and won a bronze medal at the World Figure Skating Championships. He and Olympic gold medalist Tara Lipinski were skating commentators for NBC at the 2014 Olympics, and have been named the lead figure skating broadcast team for the 2018 Winter Games in South Korea. The team has also done fashion commentary for events from the Oscars to the Kentucky Derby, and were part of the pre-game broadcast team at this year's Super Bowl.
---
14. Barney Ewell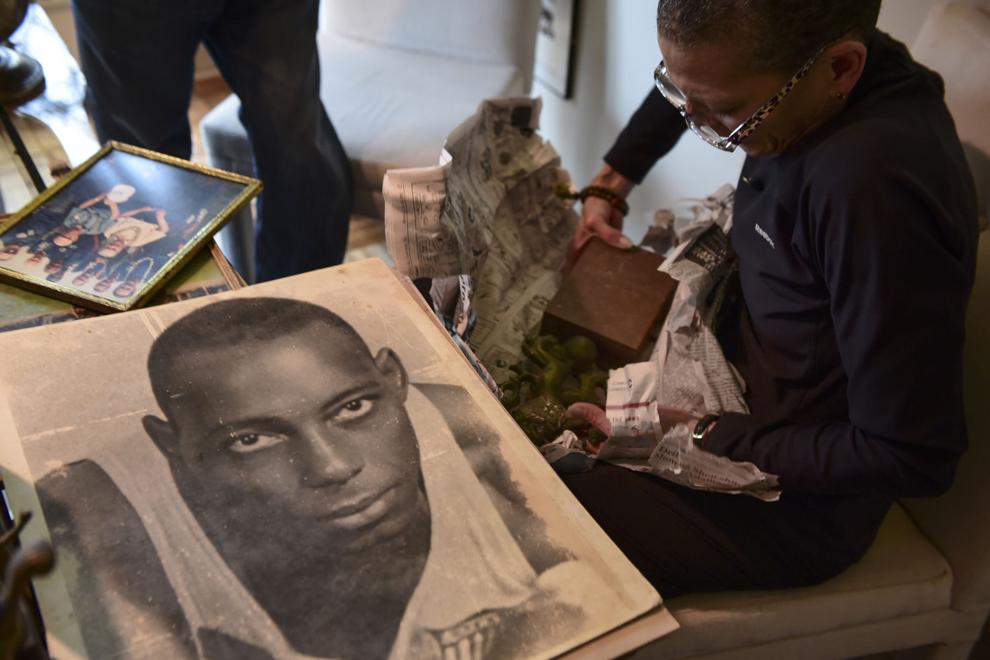 Barney Ewell, McCaskey '36, the only Lancastrian ever to win an Olympic gold medal, is buried in Conestoga Memorial Park, according to LNP archives. Ewell, who died at age 78 in 1996, won dozens of national and international track and field titles, and was likely the fastest man in the world at some point in the early 1940s. Unfortunately, he reached his prime as Adolph Hitler did.The Olympic games of 1940 and 1944, one or both of which could have been Ewell's Olympics, were canceled because of World War II. Ewell finally got to the 1948 Olympics in London, at age 30. He still won a gold medal in the 400 relay, and silvers in the 100 and 200 meters.
---
15. Dan Kreider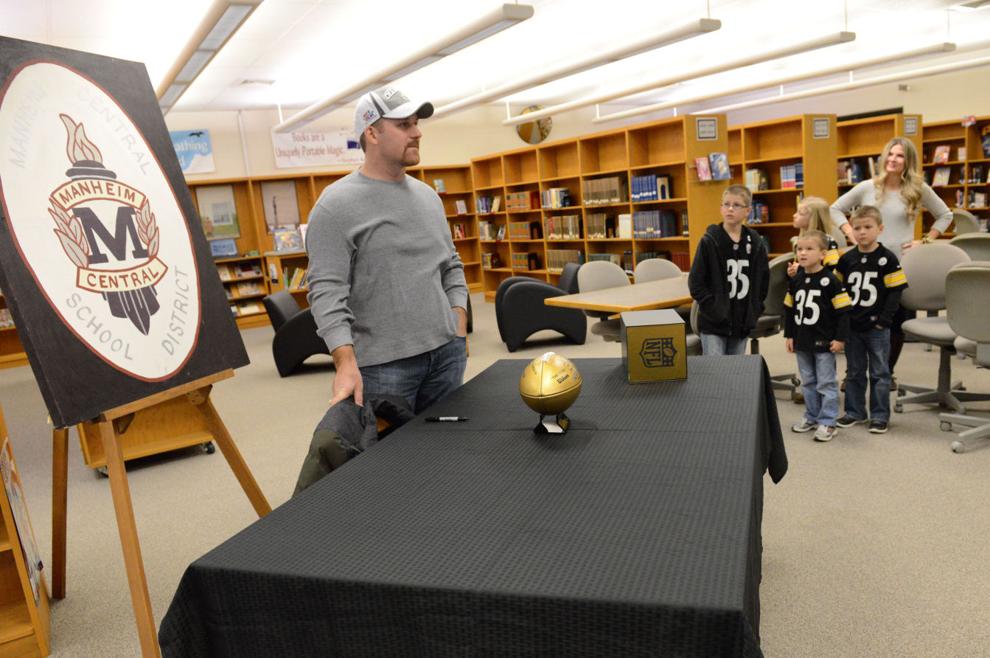 Manheim Central alum Dan Kreider was a fullback for the Pittsburgh Steelers, and earned a Super Bowl ring in 2006.  After graduating from Central in 1995, Kreider played his college ball at the University of New Hampshire. Undrafted out of college, Kreider played eight seasons with the Steelers – including a 21-10 victory over the Seattle Seahawks on Feb. 5, 2006, in his only Super Bowl appearance. Kreider then played one season each with the St. Louis Rams and the Arizona Cardinals before retiring. He now lives in the Penn Manor school district where he owns a property managing business and construction company.
---
16. Gene Garber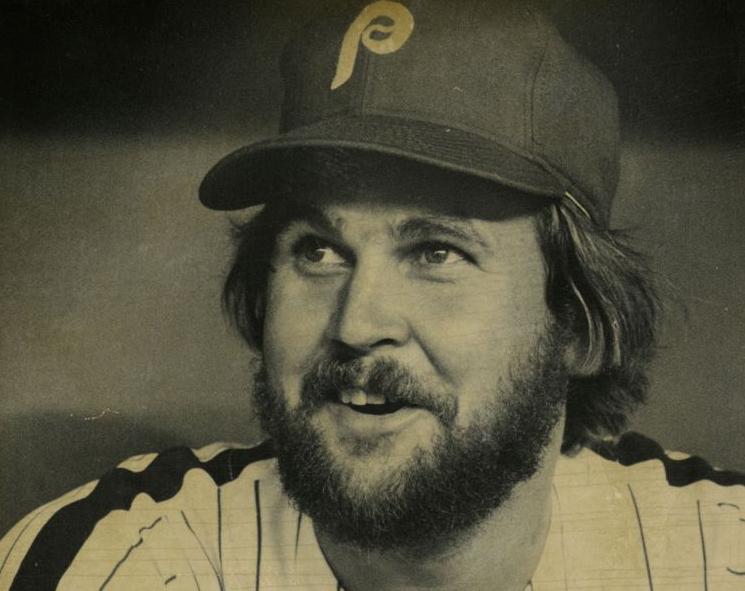 Gene Garber, born and raised in West Donegal Township, was a major league pitcher from 1969 to 1988.  In June 1965, Garber signed with the Pittsburgh Pirates as a pitcher and shortstop. He had a 19-year major-league career with the Pirates, Royals, Phillies, and Braves. He is 32nd on the major- league saves list and second on the Braves' all-time saves list, behind John Smoltz. When he retired in 1988, his 931 career pitching appearances ranked fifth in major-league history. He holds the distinction of ending Pete Rose's 44-game hitting streak. He graduated from Elizabethtown College in 1969.He then retired to work on his family's farms and quickly became a leader in farm preservation and conservation.
---
17. Floyd Landis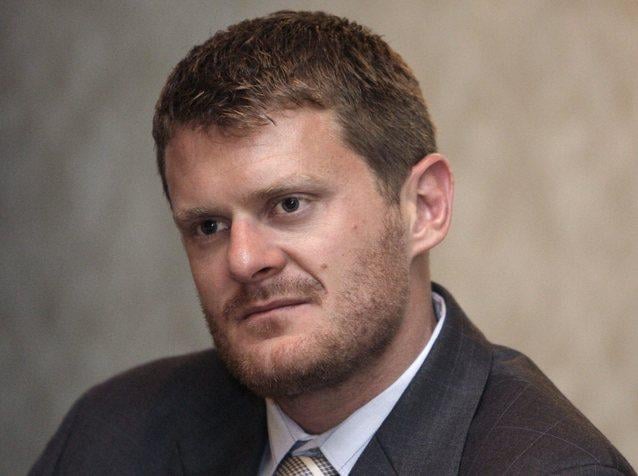 Floyd Landis was born in Farmersville in West Earl Township in 1975 and graduated from Conestoga Valley High School in 1994. A professional bicycle racer, Landis is known for being embroiled in a doping scandal after the 2006 Tour de France.