"People," Liz Fry says, "don't know how to manage all their stuff."
There's stuff in their home that belongs to them. There may be items they inherited — wanted or not — from deceased relatives. There may be belongings their adult children left behind when they themselves moved out.
Managing all that stuff, especially the stuff that belongs or belonged to other people, can be a real challenge. And that challenge can be compounded, Fry says, if you're clearing out a house after a death in the family.
Fry is an owner of Beyond the Fork in the Road, a northern Lancaster County-based company that helps homeowners clear out belongings when they move or downsize, and helps families clear out homes when their loved ones die.
It's a delicate process, say Fry and others in the field, that has to take into account appraisals, memories, long-term family relationships, time constraints, promises and emotions — not to mention, the wishes of the deceased.
"A lot of what (families) think is valuable has to do with emotional attachment," says Diane Levenson, of Diane's Estate Solutions. Add to that the stress of dealing with leaving the family home, or of coming to grips with a loved one's death, and the process of clearing out an estate can seem overwhelming.
The experience can be made a little less daunting, local experts say, by breaking it down into three phases: organization you can undertake ahead of time; following a plan when you tackle the actual clear-out; and keeping some basic legalities in mind.
---
Getting organized
Whether you know you'll be downsizing sometime in the future or you've vowed to stay in your own home for the rest of your life — and remembering there's only so much control you have over that — Levenson, Fry and Lancaster estate-planning attorney Patti Spencer suggest you consider:
— Recording all pertinent financial, legal and practical information, keeping those records somewhere safe and letting your executor know where that location is. Spencer, the estate-planning attorney, recommends a safe deposit box.
Don't keep a running record of that access information on the computer, she says, citing computer security issues. Instead, write it down.
"One of the first things I do when I start with a client ... is I give them a book," says Levenson, "with pages to record: Who is your lawyer? Who is your accountant? Where is your life insurance? And, one of the most important things, what are your passwords for your Internet accounts?"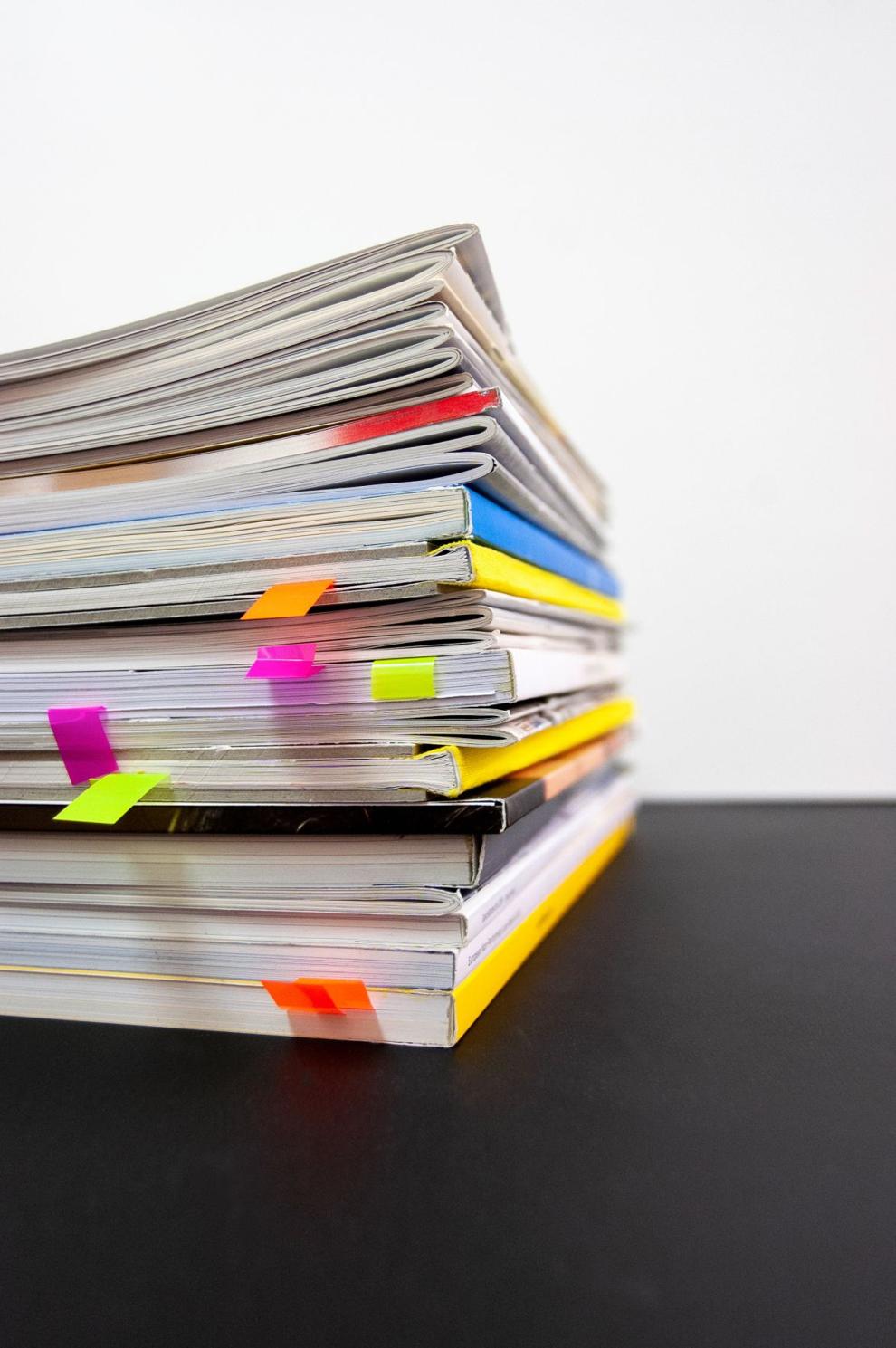 That final question, she cautions, doesn't just include the password to access the computer. It also involves all billing that's paid via computer — especially in cases where there's no paper billing involved — as well as any automatic charges or deductions you incur or deliveries you receive.
— Be realistic about what you're choosing to keep around "because it's worth something." All those newspapers and magazines you kept because they commemorate historic events? Chances are very good, Fry says, that they carry very little, if any, monetary value. Antiques and collectibles you paid top dollar for years ago may have fallen out of favor; large furniture may not be what today's buyers want.
— Not all of the clearing out needs to involve heavy lifting or emotionally ridden decisions, Levenson says. "Tackle paperwork," she suggests. She's often faced with mountains of junk mail at the start of a client project, she says, because people often are afraid to throw out something necessary by accident.
"When you're watching TV and just sitting there, have a box there" containing your unsorted mail, she says. "When it's a commercial, go through that pile and do it that way."
— Break tasks down into what you can physically and emotionally handle, Levenson says. "A lot of people think they'll start with the garage, but then the job is too big. Well, can you clean out a closet? If you can't do that, can you do a drawer? I always joke that everyone has 'that drawer' in their house that's considered the 'junk drawer.' Start little."
— If you have specific bequests to make for after you die, Spencer says, make them in writing, and make sure they're part of your will. Verbal promises carry no legal weight; neither do "tagging" items with people's names, tucking a slip of paper in with the will or a host of other "shortcuts" people often take when it comes to distributing their property after they die (see sidebar).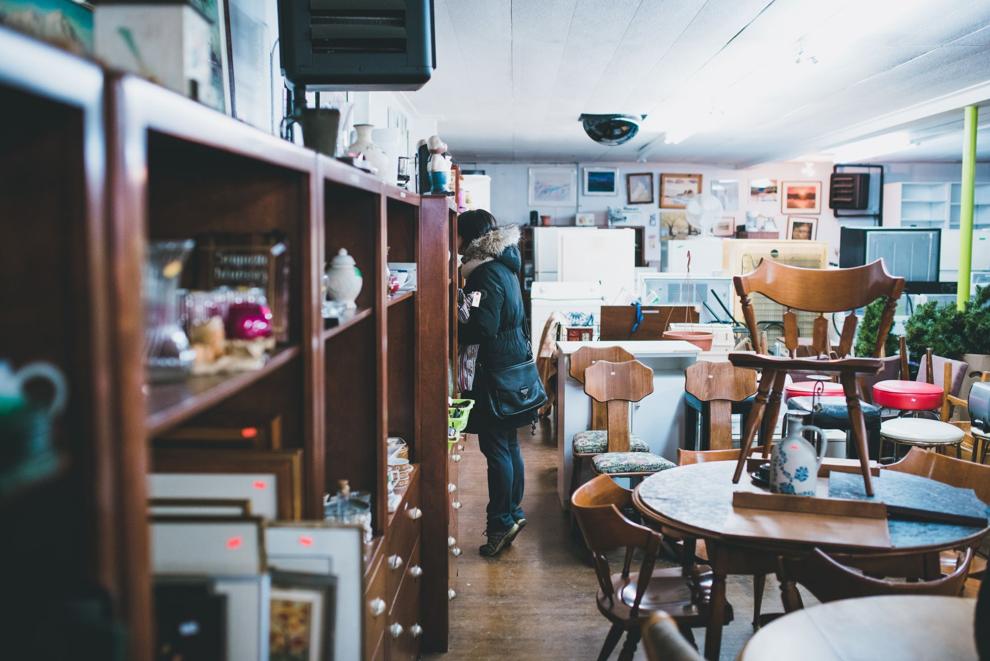 ---
The clear-out
Levenson and Fry focus their businesses on both helping people downsize and helping families disburse possessions after someone dies. Either experience, they say, can be emotionally fraught even at the best of times.
"This generation that's downsizing or selling estates often has a lot of stuff. They were collectors," Fry says. They lived through the rise of two-income families, the boom in advertising, the availability of consumer goods. "Plus, they often had to save for something," she adds, "so when they got it, it meant more to them and they kept it. It can be difficult to let go."
Marry that, both Fry and Levenson say, to the practicality and frugality built into many Lancaster County families, and you have a recipe for houses full of objects that "might be" useful someday to someone who "might be" able to use it.
Clearing out a house — what both women's companies do — can be done in partnership with family members or handled with the family completely hands-off. If the family of the deceased lives out of the area, or the deceased was the last of their family, or the family is still in mourning and "doesn't have the wherewithal" to handle the estate, Levenson says, professionals can step in to do it.
Emotions can run high, and not having your wishes in writing can risk conflict. 
"First of all, know what the end game is," Levenson says. "Are we selling the house? Will an auction or Realtor be a better fit? Do you want to sell it 'as is?'"
Then there are the contents of the home. Is it best to auction them off with the house? Will the best value be found at a consignment shop, or a dealer? Levenson works to separate out items that are collectible and valuable from items that will be donated.
That, Levenson and Fry say, is when it can be good to have someone with knowledge of the local market in the mix.
"We have 70 of some kind of adult-living, some type of retirement community, in Lancaster County," Fry says. "That means there's a plethora of stuff coming into your auction houses, your consignment stores, your Goodwills. That means the supply is very high. That means auctioneers can be very picky about what they're going to take."
Every auctioneer, she adds, "wants you to make money — it's how they make their money. But (price) is often determined by who are the bidders that show up at a particular auction house. If you're into antiques and primitives, you go to one (auction house). If you are into midcentury modern contemporary you to go the auctioneer" who has that clientele.
It can be tempting, for a family, to try to minimize the emotional stress of the clearing-out job by either trying to keep everything or, conversely, wanting to just get rid of everything and move on. And that urge is one Levenson understands.
"Our parents are living longer and longer, so if you're in your 60s or 70s and just lost your parent ... it's (overwhelming)," Levenson says. "Plus, maybe you yourself can't be lugging boxes up and down stairs."
Still, she urges, don't be tempted to take care of the full rooms and stuffed closets by bringing in a Dumpster and starting to simply pitch things. "I cringe!" Levenson says.
"Generally, families will look at what's 'valuable' as what has sentimental value to them.
"Family members will go in and (say), 'Oh, this looks like trash," Levenson says. "You can't do that; you have to go through everything.
"I've found diamond jewelry in ashtrays with paperclips; I have found birth certificates and passports in books; I've found cash in any number of places: the pockets of clothes, the toes of shoes, and they'll fold it up tiny."
---
Your emotions
"When I talk to clients, I always tell them I'm the voice of reason," Levenson says. "Are we keeping (this item) because it was Mom or Dad's? Because we love it? Or are we keeping it out of guilt?" Sometimes, she says, it can feel like a betrayal to give away an item someone worked hard for, or kept and treasured for years — even if it doesn't mean much to you yourself.
Fry agrees, saying she knows that dynamic firsthand.
On a meat platter Fry received from her own mother, there was attached a note: "'This meat platter must never, never, never, never, never, never, never' — seven nevers," Fry counts off on her fingers — 'leave the family.'
"So it's beautiful, but what do you do if no one wants it? And you feel obligated, you feel responsible, because of those seven 'nevers,' " Fry says.
"It takes a long time to come to the realization that my mother, my family, is not 'in' the meat platter. The spirit of my mother, the kindness, the generosity of my mother is not 'in' the meat platter, you know?
"There may be somebody, somewhere, who really will appreciate it. But to get to that point," especially at a time when someone has died, or they may be leaving the family home forever? "It can take a lot."
Death might seem a strange and, some would say, unnecessarily grim topic for in-depth investigation. Who wants to read about death, anyway? As…