Most people probably think the song "White Christmas" was written for the 1954 movie of the same name starring Bing Crosby and Danny Kaye.
But you know what, they'd be wrong.
"White Christmas" — probably the most popular holiday song ever — was actually written by Irving Berlin for the 1942 movie "Holiday Inn."
The movie starred Crosby and Fred Astaire, and while it had many similarities to "White Christmas," including songs written by Berlin, it was not a Christmas movie.
It was the ultimate holiday musical movie, celebrating all the holidays throughout the year, including Christmas, of course.
The song "White Christmas" was a huge hit, so huge it became its own movie.
Fast forward to 2004. "White Christmas" becomes a theatrical musical and a holiday tradition at theaters throughout the country, including here in Lancaster.
It took another 10 years before "Holiday Inn" hit the stage, and now it's coming to the Dutch Apple, opening tonight.
"It's a big show," director Katharine Quinn says. "There are 24 musical numbers in the show and 12 or 13 of them are huge dance numbers. It's action packed."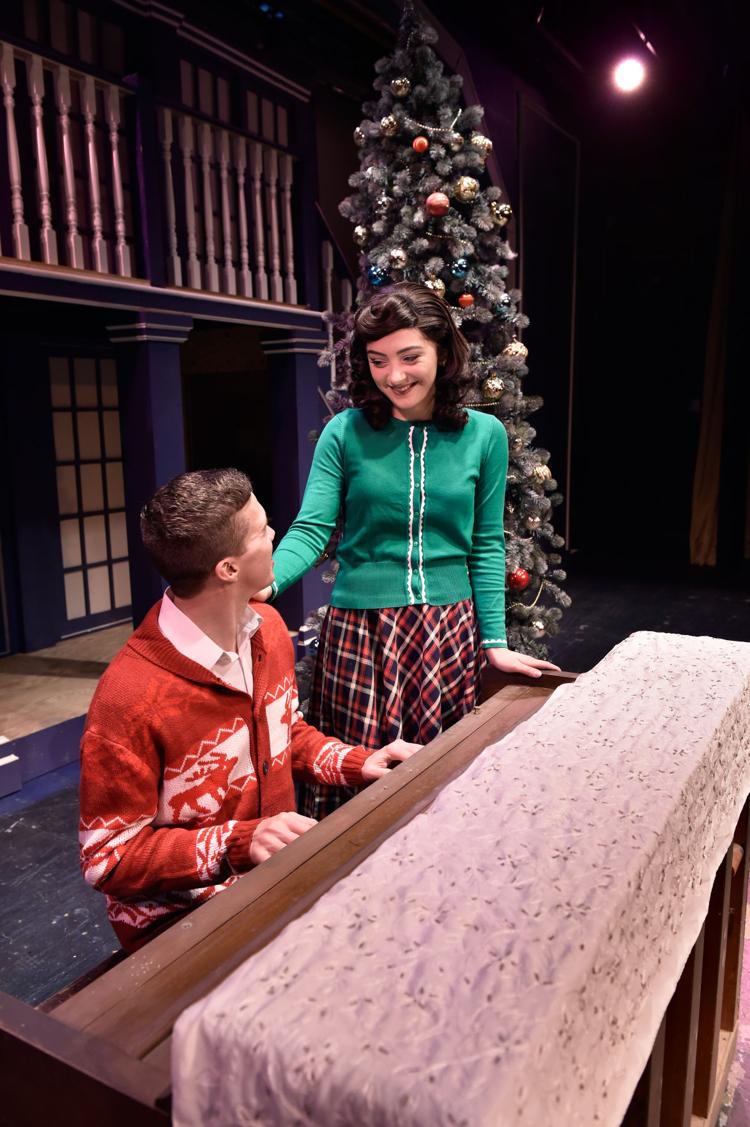 Quinn notes that the film is a challenge because it's got a lot of scene changes.
"It's built like a film. It changes locations so frequently," she says. "We're in a club in Flatbush, Brooklyn, inside and outside the Holiday Inn, in a barn and the town square."
Showman Jim Hardy is tired of show business despite his successful act in New York City with his girlfriend, Lila Dixon, and Ted Hanover, so he decides to marry Lila, buy the run-down Mason farm in Connecticut and retire from show business.
Only problem is, Lila has no desire to settle down in Connecticut. She and Ted end up together, leaving Jim heartbroken.
A year passes. Jim has decided to open an inn on his farm only on holidays — all kinds of holidays, from Christmas to Fourth of July, Lincoln's birthday to Valentine's Day and Thanksgiving.
"It lends the show to different dance styles, including ballroom, tango, fox trot and tap," Quinn says. "There is even a number where the chorus girls dress up like turkeys."
On Christmas Day, a performer named Linda Mason meets Jim. There are sparks, especially when Jim sings a little ditty he just wrote called "White Christmas."
A week later, it's New Year's Eve and the inn is packed. Ted learns that Lila is leaving him for a Texas millionaire.
He shows up at the inn at midnight, totally drunk. He brings down the house performing a number with Linda.
Jim worries that Ted will steal Linda (he stole Lila after all), and so he keeps trying to sabotage numbers Ted and Linda do together.
So, too, does Louise, a farmhand who worked at Mason Farm since she was a kid and is now helping Jim.
"She's a riot," Quinn says.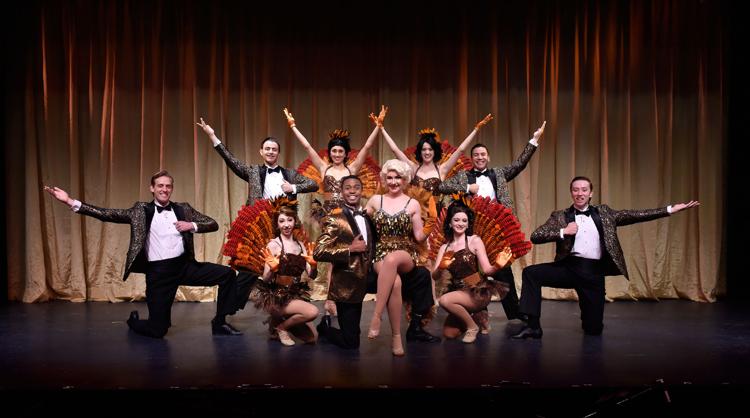 Some well-known Berlin songs highlight holidays, including "Easter Parade" and "Cheek to Cheek" on Valentine's Day.
And there's "I've Got Plenty To Be Thankful For" for Thanksgiving and "Let's Start the New Year Right" for New Year's Eve.
If you've seen the film you know that one segment, Abraham Lincoln's birthday, shows Jim and Linda in a blackface minstrel show.
That racist disgrace is gone from the theatrical show, replaced with "Let's Say It With Firecrackers," which Quinn says is a real showstopper.
There also are some nonholiday specific songs, including "Stepping Out With My Baby," "Blue Skies" and "It's a Lovely Day Today."
Some songs were added to the theatrical show and were not part of the movie.
"Almost all the songs forward the plot," Quinn says. "There is a lot going on."
And in case you're wondering, "Holiday Inn" the hotel chain did not come into being until 1952.