I have seen a lot of productions of "Annie." So many in fact, I wasn't particularly looking forward to seeing yet another one.
But I realized something as I watched the Dutch Apple Dinner Theatre production Thursday night, despite my pre-show grumblings: I almost always enjoy "Annie."
It is well-written, funny and touching. It's got terrific songs, and if you have a good cast, you'll have a great time.
This production hit the mark, and I did have a great time.
The key to "Annie" is, like the orphan it is named after, its optimism. In these difficult days, it is nice to believe, if only for a few hours, that a gutsy 11-year-old orphan living in the depths of the Depression can be adopted by a billionaire, help create the New Deal with President Franklin Roosevelt and find a great, well-behaved, healthy-looking dog named Sandy (Finnegan) on the streets of New York.
Sure, it's pure fantasy, but sometimes, fantasy is just what you need.
Piper Sobon is Annie. A total pro, Sobon knows how to belt out songs, she knows how to mine a laugh and she knows how to win our hearts.
Her Annie is brassy and a little showbizzy, but it works.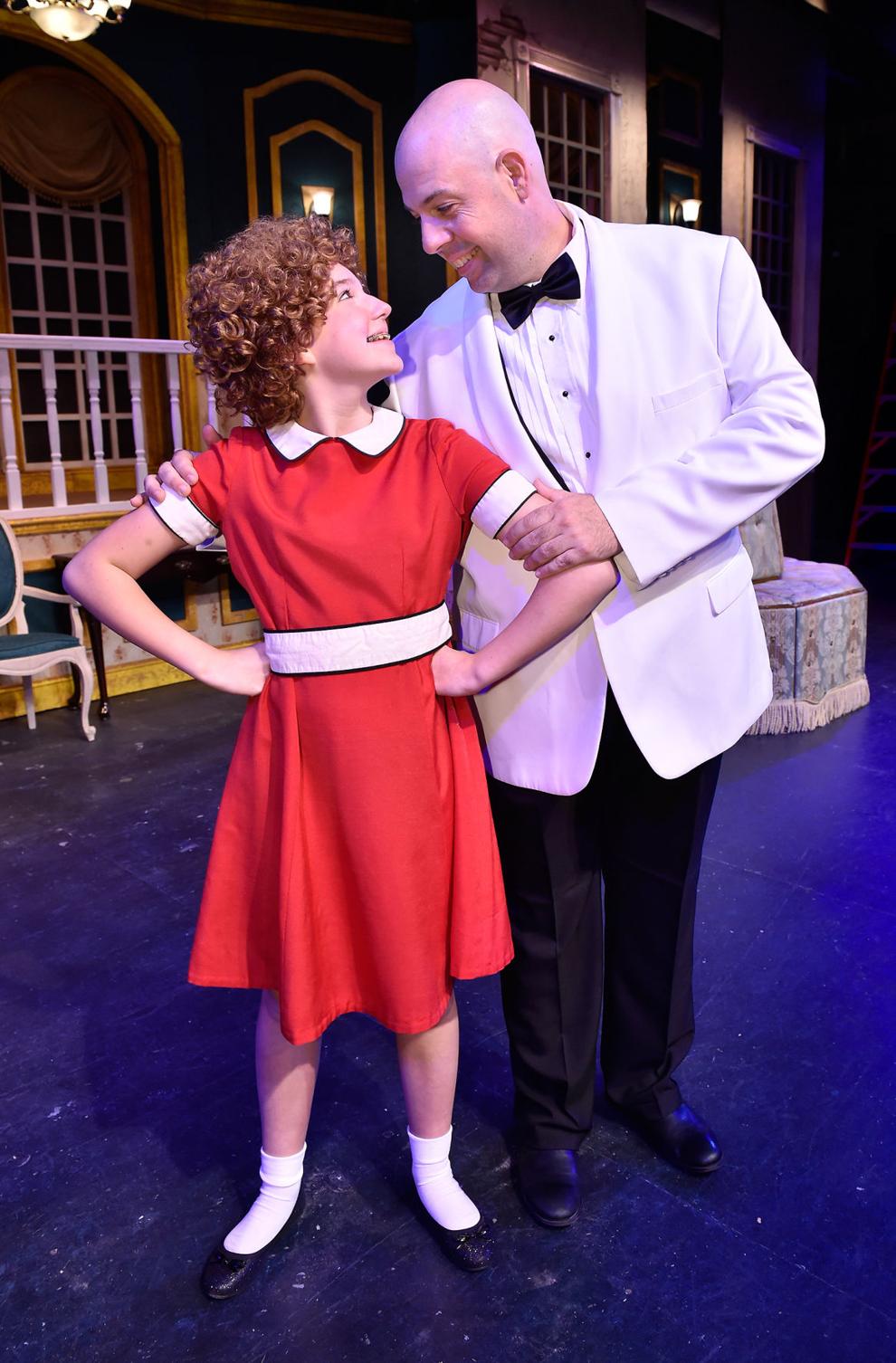 Victor Legarreta is an excellent Daddy Warbucks. He's got the gruff exterior and the soft heart in perfect balance.
When we meet Annie in the orphanage, she is thinking of escaping. When her parents dropped her off there when she was a baby, they left a note and half a locket, promising to return for her with the other half of the locket.
Her escapes don't work out and she's back in the clutches of Miss Hannigan (Meagan Michelson), who runs the orphanage. Hannigan is a fun character to play. She drinks too much, hates little girls and keeps getting bested by the kids. But there is a person underneath all the nastiness.
When Warbucks' secretary Grace (Melissa Whitworth) comes looking for an orphan to spend the Christmas holidays with Warbucks — an annual publicity stunt — Hannigan is filled with self-pity. Everything happens to her.
Unfortunately, Michelson stomps on the role and doesn't give Hannigan any of the nuance she needs.
Whitworth is the perfect Grace. We see her efficiency and professionalism, but we also can sense the feelings she has for her boss. She and Legarreta have excellent chemistry. So do Annie and Grace.
The other bad guys in the show, who are much more fun, are Hannigan's brother, Rooster (Bennett Leeds), and his girlfriend, Lily St. Regis (Theresa Walker). Always looking for "Easy Street," the couple play up their cartoonish villainy.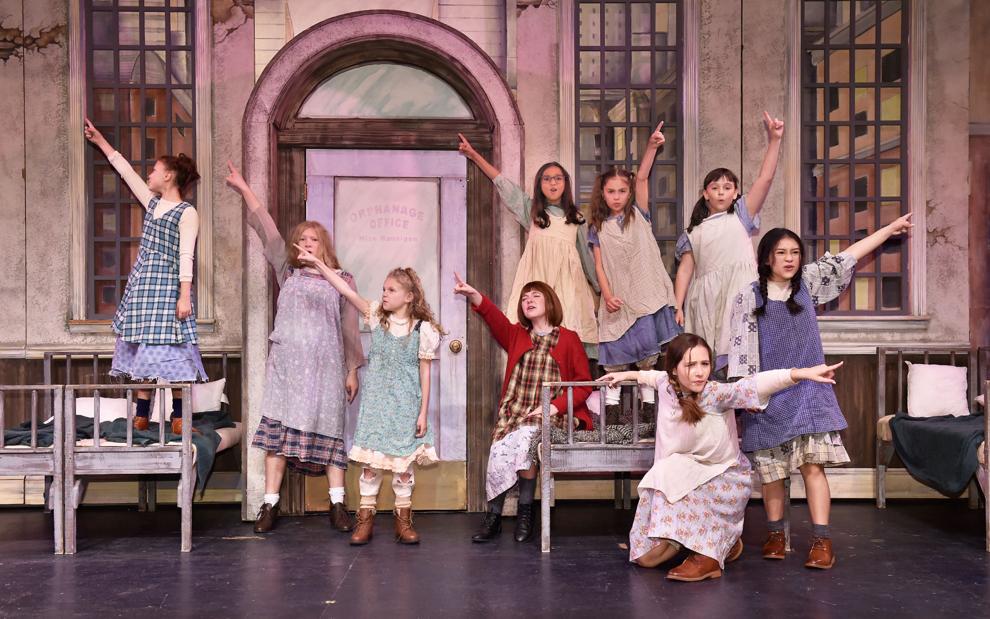 The choreography, designed by Alec Reiss, is excellent and well-executed by the cast. The orphans, in particular, do a great job both singing and dancing.
Char Wilson's costumes fit the times perfectly and the set design by Robert Kovach works well, moving quickly from the gritty orphanage to the spiffy mansion of Daddy Warbucks.
J.P. Meyer leads a solid orchestra, and the voices are great all around.
Kudos to Dean Sobon for doing such a nice job with all the facets of this show (Yes, he's Piper's dad.) and reminding me that "Annie" is a winner.