The Parade of Homes tour is known for showcasing the latest in home designs, and this year is no exception. Local builders share some of the
popular trends you can see on the annual tour of homes from June 15-23:
A SIMPLER EXTERIOR
From vertical board and batten siding to fewer shutters, home exteriors have a cleaner look with less ornamentation, says Elysia Monderewicz, design gallery consultant for Landmark Homes.
"I think part of it is the whole modern farmhouse takeoff," she says.
Where homeowners are getting a little bolder, Monderewicz says, is with the accent color on their front door - anything from earthy greens and oranges to reds and blues.
Bill Martin, architectural designer for Alden Homes, is a fan of the more dynamic front door hues. You'll see an orange front door on Alden's Parade entry in The Gables at Elm Tree in Mount Joy.
"You can take almost any home and the right front door in the right color catches your eye," he says.
QUARTZ COUNTERTOPS
"While granite has been popular for years, quartz has really taken the lead in the market," says Becca Yeager, administrator with Turnberry Construction, who has a Parade entry in Willow Bend Estates in Lititz.
The price of quartz has come down, making it more competitive with granite. Quartz also offers more ease of maintenance and a more consistent pattern when compared tow granite, Monderewicz says.
"Quartz comes in a myriad of hues and variations," Yeager says, noting that Turnberry's Parade kitchen features a solid-color quartz perimeter countertop and an island countertop in a complementary quartz with the look of Carrera marble.
BLACK-TRIMMED WINDOWS
Another take on the modern farmhouse look, black windows have been a popular feature in industrial and commercial spaces for some time, and have recently become more popular in personal homes, says Bonnie Martin, interior designer for Garman Builders.
Black offers an exceptionally clean contrast with white siding. While some homes reserve the black trim exclusively for the outside, others feature black for the interior window trim, too. The look is best achieved with the lower half of the window showing no grills at all, Martin says.
"Because the style starts with a black and white palate, it's a very flexible way to decorate," she says. "For the exterior, flower pots, or pillows on porch furniture, can provide a pop of color that can easily be changed. The same flexibility is true for the interior as well."
"I think a black window just makes a statement," says Bill Martin of Alden Homes. "Black and white are neutral. You can put black and white on any house. I think black is underused."
EXCITING LIGHTING
Light fixtures are the personality of a home, Bill Martin says. "You only need three or four cool ones."
Monderewicz says homeowners are turning to light fixtures as a way to add interest, and they don't mind spending more for show-stopping pieces.
"People are looking to add a wow factor to every room of the house, not just the kitchen or living room," Monderewicz says.
In addition to the fixtures themselves, lighting is getting a boost from the variety of LED options available, Yeager says. LED lighting offers the benefits of energy cost savings and longevity.
"LEDs are also sold in a variety of hues — warm or cool, and every variation in between — to suite your lighting preference, and (they) are dimmable as well to give you the perfect ambiance," Yeager says.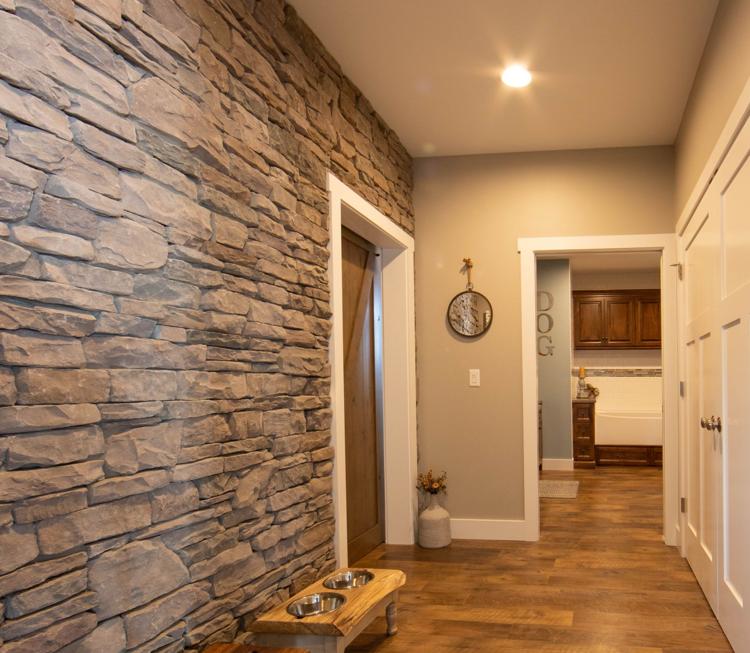 RUSTIC MODERN
Clients are asking for rustic modern elements in their homes, says Nate Wenger, who handles sales and design for C&S Construction in Lebanon. Rough-appearing wood-look flooring, interior brick accents and cedar wood on the exterior are among the popular requests. The C&S Parade home in Lebanon features interior brick accent walls, custom wood beams and cedar accent pieces, including porch posts, shutters, gable brackets and corbels.
"It's a very unique and beautiful blend of styles as the majority of the home is very clean and simple, but then we add in some of these rustic elements and the house really pops," Wenger says.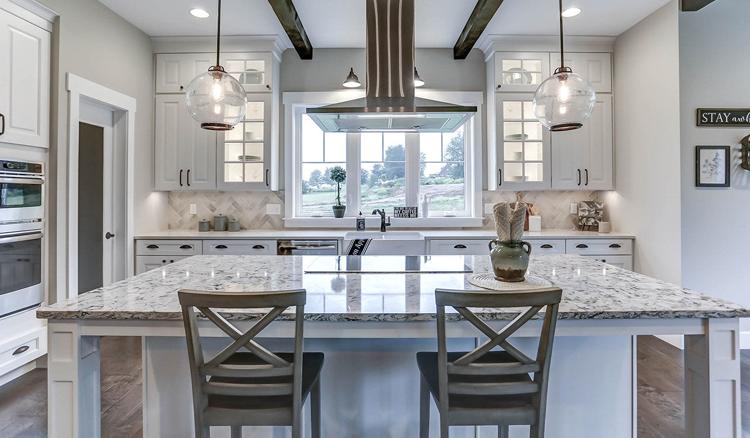 TRANSITIONAL FLOOR PLAN
"While open floor plans remain on the top of client wish lists, the ability for the floor plan to function transitionally is equally as important to buyers in this market," Yeager says.
Some examples from Turnberry's Parade home:
• Kitchen island: Large islands have replaced the traditional dining room, she says, lending to a lifestyle where family can congregate in the heart of the home and enjoy a meal in a relaxed open setting.
• First-floor bedroom: With a large closet and bath, it can function as a master suite or a luxurious guest bedroom.
• Multifunctional rooms: "The versatility of being able to use traditional bedrooms as home office, home gym or even theater rooms makes every square foot of a floor plan functional no matter what life phase you are entering," Yeager says.
• Unfinished basement: Roughing in for plumbing to accommodate a future bathroom or kitchenette while the home is still under construction makes it easier to add additional living space down the road.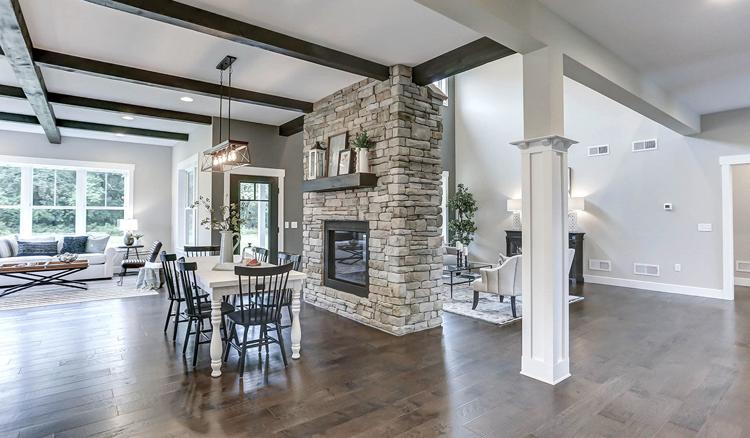 LUXURY VINYL PLANK
"At least 75 percent of our buyers are chosing luxury vinyl plank due to ease of maintenance and durability," Monderewicz says.
Vinyl comes in many realistic new patterns, and the planks can be a lot wider than normal hardwood, which many buyers find appealing, she says.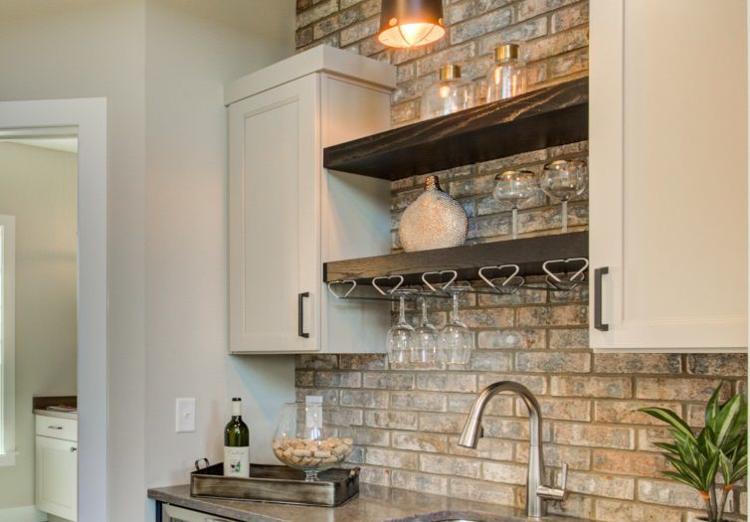 MIXED METALS
Whether it's sink faucets, cabinet hardware or lighting fixtures, buyers are getting more bold and taking more risks with mixing metals, Monderewicz says.
"Nationwide, that's been trending for a year or two, but I find we're catching up to that," she says.
Monderewicz recommends choosing a dominant metal finish and then adding in other metals for character and interest.