Gingerbread ornamentation and Queen Anne architecture go hand in hand, especially this time of year. Author Virginia Savage McAlester claims that at least half of Queen Anne houses have "spindlework" on their porches. Made possible by the introduction of the wood lathe around 1880, spools or spindles could be cost-effectively produced by woodworkers for use as decorative elements.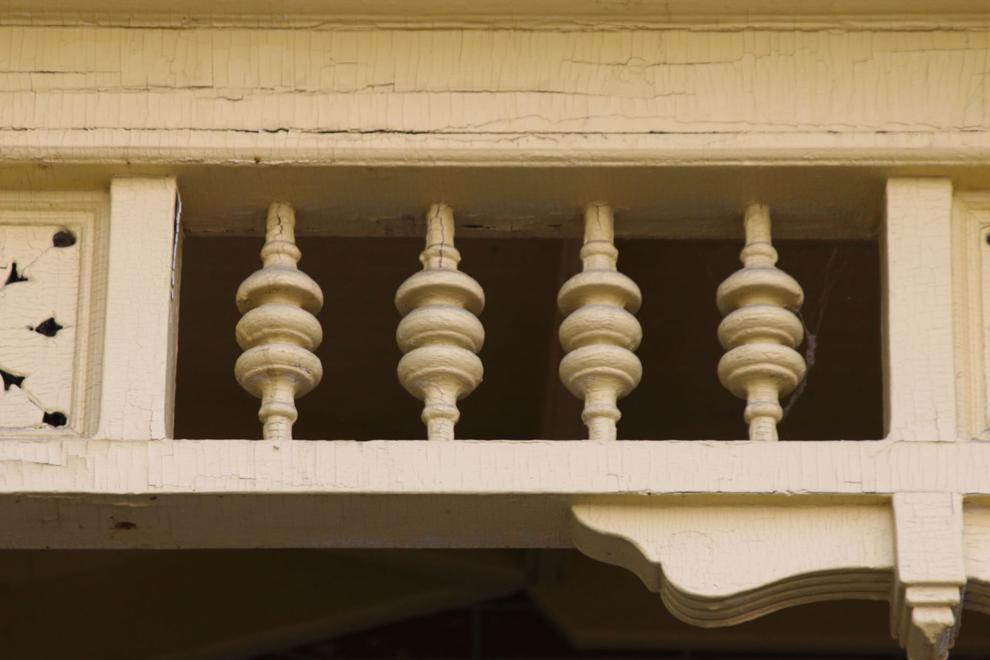 Nonstructural, but highly refined, spindlework provided visual interest where it was most appreciated: the main entrance. The turned spindles often included imbedded beads in patterns that resembled the notes on sheet music, an abacus or the strings on a harp. The frame that supported the spindles was also decorative, with intricate patterns created by a fretsaw, another invention of the time. The combination of the fretsaw and the wood lathe allowed carpenters to create the delicate and lacy patterns that became the hallmark of Queen Anne, Stick Style, Eastlake and Carpenter Gothic styles of the time.
Pattern books, analogous to today's mail-order catalogs, offered the homeowner and builder an array of spindle and fretwork pattern choices. The spindlework patterns were even assigned names like The Anna Marie, The Lisa, The Mary Elizabeth and The Jenny Lind. Victorians expressed their flair for fashion in the bright and vibrant colors applied to their homes. The individual spindles provided ample opportunity for creativity and personal statements that still are in evidence today.
Does it have other names? Spindlework is also referred to as "spoolwork" for the obvious reason that the design resembles sewing spools.
Where can it be found? The porches on Victorian homes dating from 1880 to 1910 are the most common application of spindlework.
How is it made? Spindlework was turned on wood lathes and eventually mass produced and sold in pattern books.
What makes it unique? The light and lacy patterns created by the use of repetitive wooden spindles and knob-like beads.