Lancaster natives Keith and Charis Enty didn't win the lottery.
But they, and their new home in Virginia Beach, Virginia, were still going to be featured on the reality TV show "My Lottery Dream Home" at 9 p.m. Friday, June 21, on HGTV.
Keith Enty, a 2008 graduate of J.P. McCaskey High School and a veteran of the U.S. Air Force, said he was involved in a bad car accident in 2012 that left him with serious back injuries.
He was medically discharged from the service after six years, he said.
The $100,000 settlement he got from that accident allowed for a down payment on a $400,000 dream home with his wife, 2010 Conestoga Valley High School graduate Charis Christmas Enty, and their daughter, Sky, 6, and son, Trey, 11 months.
"We had to open up our casting," said fellow McCaskey grad Shanae Cole, the Los Angeles-based casting producer who got the Entys on "My Lottery Dream Home."
The Entys are the first people in seven seasons of the show to put a down payment on a house with a medical settlement instead of lottery winnings, Cole said, and the first people from Lancaster.
Cole usually finds participants to be featured on the show by looking through social media for people who have won the lottery and are considering a house purchase.
"But the first thing they usually do after they win the lottery is change their phone number and get off social media," Cole said. "So it's like trying to find a needle in a haystack."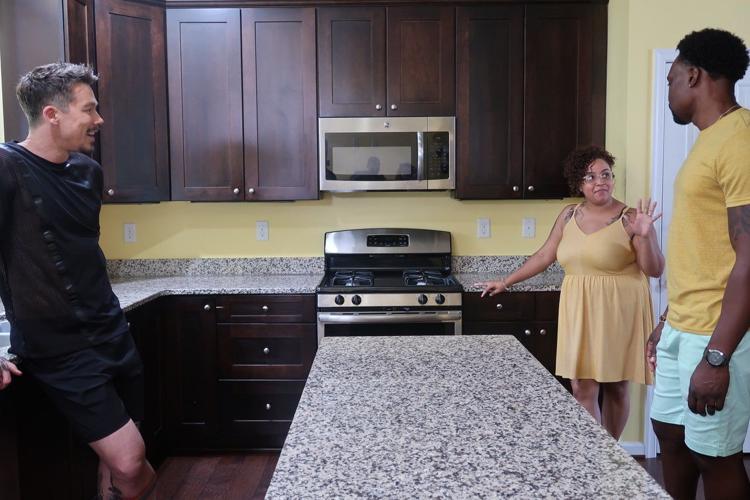 Cole knew Keith Enty — by his nickname J.R. — in high school; Charis Enty is one of her cousins.
On the show, Enty said, the TV program's host, David Bromstad, demonstrates the process of helping couples choose among three dream houses.
"We now live on a cul-de-sac, in a really nice neighborhood," Charis Enty said.
---
Car crash
The couple got married in 2012 and immediately moved to Japan, where Keith Enty was stationed.
They later moved to Arizona, which is where his accident happened in 2016.
Enty was driving home on a busy highway near Scottsdale, Arizona, when he encountered a woman's van that had spun around into his traffic lane.
He veered to avoid a direct collision, he recalled, and his car hit the concrete median.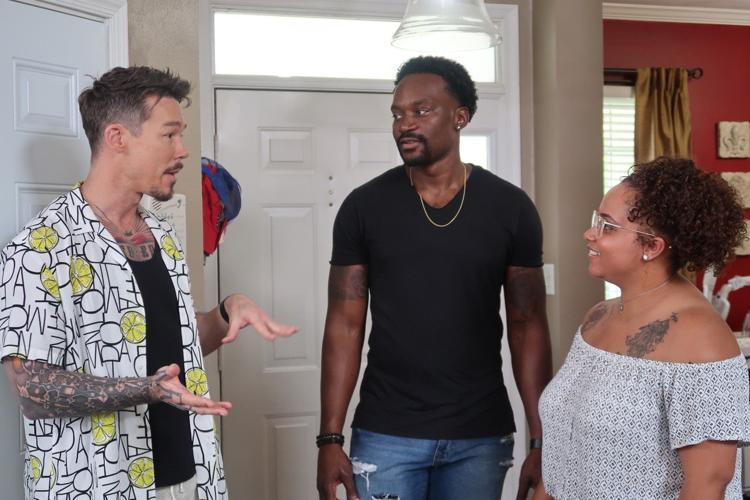 "I constantly have pain in my back," he said. He could no longer do his job in the Air Force, which was loading bombs into fighter jets.
"Currently, I'm a full-time college student (in business management), utilizing my G.I. Bill that I earned," Enty said. He wants eventually to go into human resources.
Charis Enty is a registered behavioral technician, who works with children who are on the autism spectrum.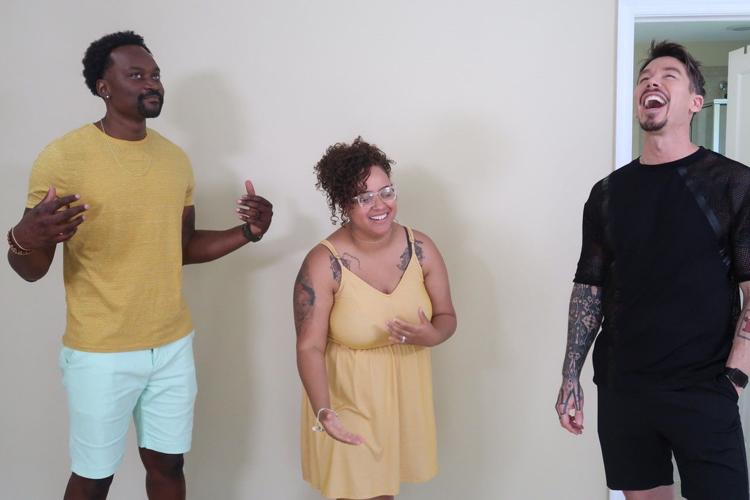 The HGTV show was filmed last month, Cole added.
The couple planned to be in Lancaster County when the show aired Friday.
"We're going to do a watch party, with a small group of our family, at my cousin's house in Willow Street," Enty said. "It's a once-in-a-lifetime experience."