Feeling the urge to picnic in the great outdoors, with a blanket, burgers in buns and bug spray? You're not alone.
Local parks, campgrounds and backyards are full of grillmasters and campfire chefs who have been waiting for the bliss of summertime meals. And local grocery markets, too, mark the season with occasional deals on typical picnic fare. Are you a one-stop shopper loyal to one store? Are you devoted to certain brands? Or do you store- and brand-hop, depending on where you're finding the best deals?
For either scenario we comparison-shopped nine Lancaster County grocery stores. We sought a mix of both brand-name and generic picnic eats, made sure to include some local products on our shopping list and visited every store on Tuesday or Wednesday. Keep in mind that some prices may change with weekly specials going into effect today. Some of the stores carry just store brands, or foods that are all-natural or organic, and prices may be affected as a result. Also, some of the prices reflect temporary sales, or the price charged shoppers who use loyalty cards.
We visited these stores:
— Aldi, 1884 Fruitville Pike.
— Giant Food Stores, 1360 Columbia Ave.
— John Herr's Village Market, 25 Manor Ave., Millersville.
— Shady Maple Farm Market, 1324 Main St., East Earl.
— Stauffers of Kissel Hill Fresh Foods, 1050 Lititz Pike, Lititz.
— Walmart, 2034 Lincoln Highway East.
— Wegmans, 2000 Crossings Blvd.
— Weis Markets, 2600 Willow Street Pike, Willow Street.
— Whole Foods, 1563 Fruitville Pike.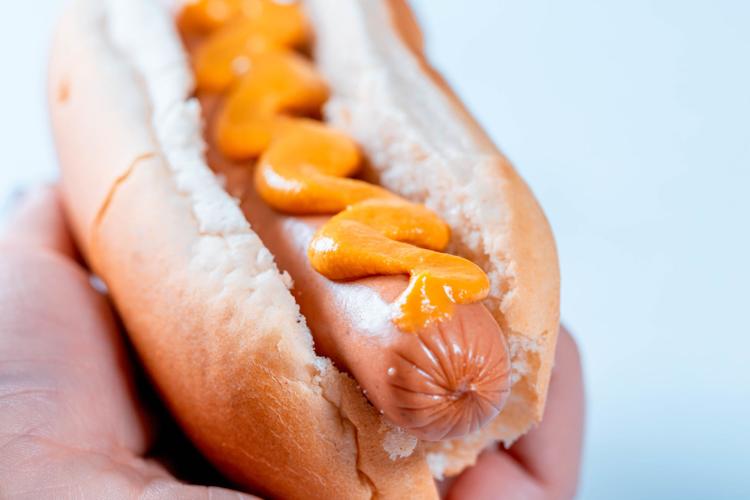 KUNZLER HOT DOGS (8-pack, beef)
Giant: $3.99
Weis: $4
Whole Foods: Not available
Walmart: $4.28
Herr's: $2.99
Stauffers: $4.99
Aldi: Not available
Shady Maple: $4.99
Wegman's: $2.29
ALTERNATIVE-BRAND HOT DOGS (8-pack, beef)
Giant: 2 for $7 (Berks)
Weis: $3.50
Whole Foods: $5.99
Walmart: $2.26
Herr's: $2.99
Stauffers: Not available
Aldi: $3.99 (6-pack, Parkview)
Shady Maple: $5.99 (Oscar Mayer)
Wegman's: $3.29
MARTIN'S HOT DOG BUNS (8-pack)
Giant: $3.79
Weis: $3.79
Whole Foods: Not available
Walmart: $3.34
Herr's: $3.79
Stauffers: $3.79
Aldi: Not available
Shady Maple: $3.79
Wegman's: $3.79
ALTERNATIVE-BRAND HOT DOG BUNS (8-pack)
Giant: 99 cents
Weis: 99 cents
Whole Foods: $2.99 (Vermont Bread)
Walmart: 87 cents
Herr's: $1.50
Stauffers: 99 cents
Aldi: 65 cents
Shady Maple: $1.29
Wegman's: 69 cents
FRENCH'S YELLOW MUSTARD (14 ounces)
Giant: $1.49
Weis: $1.73
Whole Foods: Not available
Walmart: $1.36
Herr's: $1.85
Stauffers: $1.69
Aldi: Not available
Shady Maple: $1.85
Wegman's: $1.49 (8 ounces)
ALTERNATIVE-BRAND YELLOW MUSTARD (14 ounces)
Giant: 99 cents
Weis: 97 cents
Whole Foods: $2.69
Walmart: 58 cents (20 ounces)
Herr's: $1.19 (20 ounces)
Stauffers: $1.19 (20 ounces)
Aldi: $1.29 (20 ounces, Burman's)
Shady Maple: $1.49
Wegman's: 59 cents (8 ounces)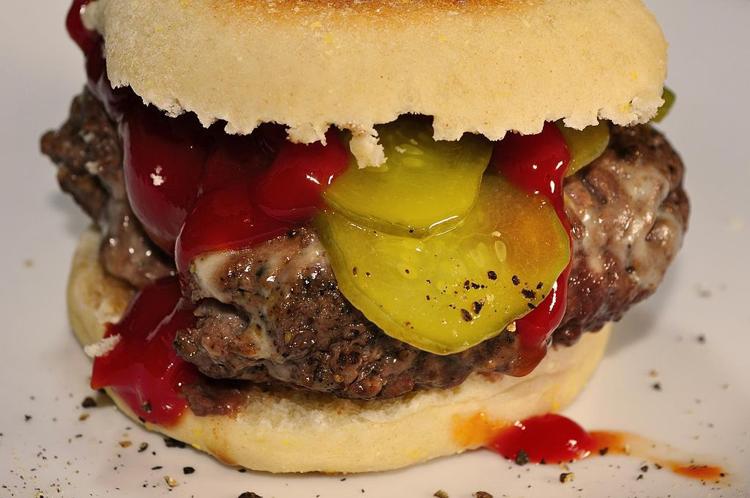 GROUND CHUCK BEEF (per pound, 80% lean)
Giant: $3.89
Weis: $4.99
Whole Foods: $4.49
Walmart: $3.30 ($9.92 for 3-lb. packs)
Herr's: $2.99
Stauffers: $3.49 (84%)
Aldi: $3.29
Shady Maple: $2.87
MARTIN'S HAMBURGER BUNS (8-pack)
Giant: $3.79
Weis: $3.79
Whole Foods: Not available
Walmart: $3.34
Herr's: $3.79
Stauffers: $3.79
Aldi: Not available
Shady Maple: $3.79
Wegman's: $3.79
ALTERNATIVE-BRAND HAMBURGER BUNS (8-pack)
Giant: 99 cents
Weis: 99 cents
Whole Foods: $2.99 (Vermont Bread)
Walmart: 87 cents
Herr's: $1.50
Stauffers: 99 cents
Aldi: 65 cents
Shady Maple: $1.29
Wegman's: 69 cents
HEINZ KETCHUP (14 ounces)
Giant: $2.19
Weis: $2
Whole Foods: $2.99 (organic)
Walmart: $2.23 (20 ounces)
Herr's: $2.29
Stauffers: $2.35
Aldi: none
Shady Maple: $2.69 (20 ounces)
Wegman's: $2.49 (20 ounces)
ALTERNATIVE-BRAND KETCHUP
Giant: $1.79 (20 ounces)
Weis: 87 cents (24 ounces)
Whole Foods: $2.69 (32 ounces)
Walmart: 92 cents (24 ounces)
Herr's: $1.75 (20 ounces)
Stauffers: $1.43 (20 ounces)
Aldi: $1.69 (38 ounces, Burman's)
Shady Maple: $1.79 (20 ounces)
Wegman's: Not available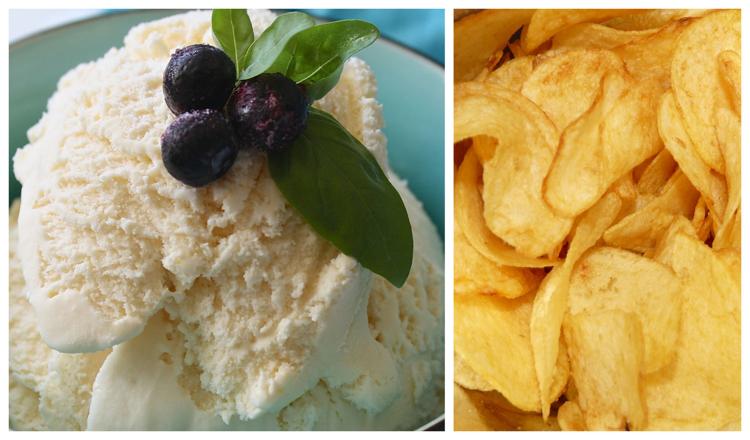 UTZ CLASSIC POTATO CHIPS (9.5 ounces)
Giant: 2 for $6
Weis: $3
Whole Foods: Not available
Walmart: $2.48
Herr's: $4.29
Stauffers: $3
Aldi: Not available
Shady Maple: $4.29 (BOGO)
Wegman's: $2.69
ALTERNATIVE-BRAND POTATO CHIPS (10 ounces)
Giant: $2
Weis: $3.29 BOGO (8 ounces)
Whole Foods: $2.99 (8 ounces)
Walmart: 97 cents (8 ounces)
Herr's: $3.99
Stauffers: Not available
Aldi: $1.79
Shady Maple: $1.79
Wegman's: $2.18 or 2 for $3
TURKEY HILL VANILLA ICE CREAM (48 ounces)
Giant: 2 for $5
Weis: $3.49
Whole Foods: Not available
Walmart: $2.98
Herr's: $3.99
Stauffers: $2.99
Aldi: Not available
Shady Maple: $3.99
Wegman's: $2.99
ALTERNATIVE-BRAND VANILLA ICE CREAM (48 ounces)
Giant: $2.39
Weis: $2.99
Whole Foods: $5.99 (1.5 quart)
Walmart: $1.97
Herr's: $3.19
Stauffers: $3.35
Aldi: Not available
Shady Maple: $3.69
Wegman's: $1.99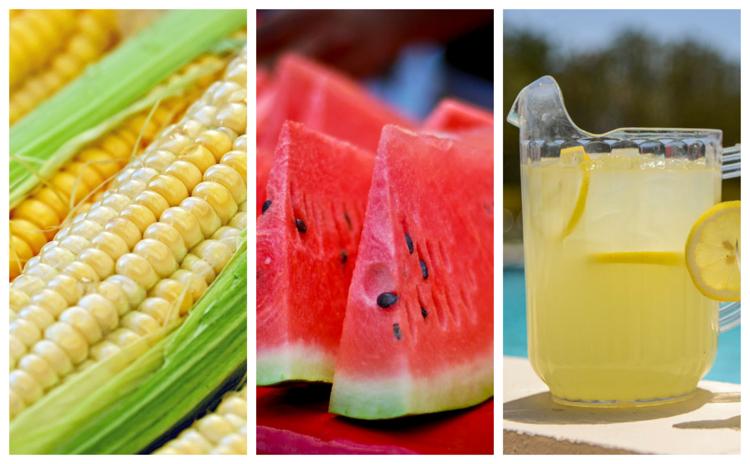 CORN ON THE COB (dozen ears)
Giant: $4.98
Weis: $7.20
Whole Foods: $6
Walmart: Not available
Herr's: $7.20
Stauffers: $4.99 (5-pack BOGO)
Aldi: $5.67 (4 for $1.89)
Shady Maple: $5.40 (5 for $2.24)
Wegman's: $4.80 (5 for $2)
WHOLE WATERMELON
Giant: $5.99
Weis: $4.77
Whole Foods: $8.99 (seedless organic)
Walmart: $5.48
Herr's: $5.99
Stauffers: $4.99
Aldi: $3.49
Shady Maple: $4.99
Wegman's: $4.99
MINUTE MAID FROZEN LEMONADE CONCENTRATE (12 ounces)
Giant: Not available
Weis: $2.19
Whole Foods: Not available
Walmart: Not available
Herr's: $2.39
Stauffers: $2.33
Aldi: Not available 
Shady Maple: $1.69
Wegman's: Not available
ALTERNATIVE-BRAND FROZEN LEMONADE CONCENTRATE (12 ounces)
Giant: $1.29
Weis: $1.39
Whole Foods: $1.99
Walmart: none
Herr's: $1.79
Stauffers: $1.79
Aldi: Not available
Shady Maple: $1.85
Wegman's: $1.29