Residents of the 200 block of Charlotte Street say their annual block party, which marks its 10th anniversary Saturday, is a microcosm for what goes on in the city every day. It's welcoming, it's fun and it showcases great local food, drink and entertainment.
This year's theme is "Lift Up Lancaster," and the party features barbecued chicken, homemade dishes, a pie contest, beer from the nearby Wacker Brewing Co., live music by the Buskers and family fun entertainment.
The inspiration behind the street party traces back to a February snowstorm. Weary from shoveling snow, residents gathered together, enjoyed a few cocktails and fantasized about a warmer festivity. Since then, the end-of-summer party has become an inspiration for the rest of the city.
"The mayor has been trying in the last year or so to increase more neighborhood celebrations to get to know a wider swath of your neighbors," says Sherry Qualls, 62, one of the founders of the block party. "And (Mayor Danene Sorace) actually modeled some of her thinking on some of the stuff that we've been doing with the Charlotte Street block party."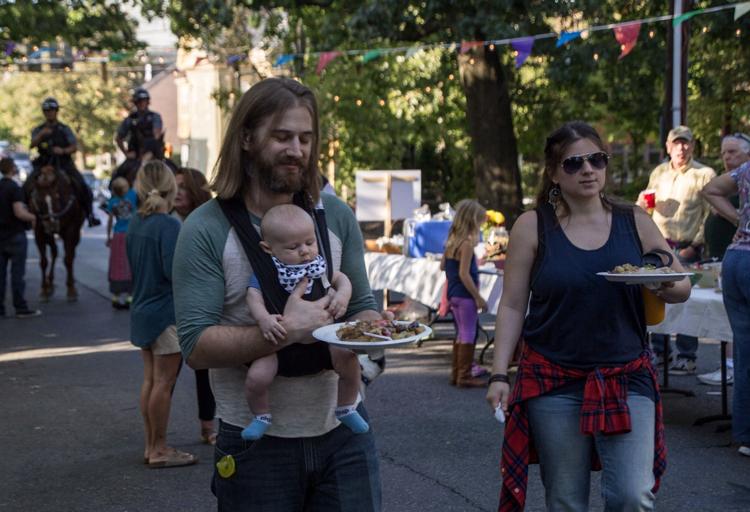 The Charlotte Street party has been a great template. In the second year of the party, the neighborhood's Bhutanese community came out and performed traditional dances. Last year, children got to meet the horses that are part of the city police department's Mounted Patrol. And every year, Charlotte Street resident Budd Callman, 99, is stationed at the entrance to the party, where he collects donations and shares a story or a joke with partygoers.
Along with fostering a love for city life, organizers of the block party are committed to helping raise money for local organizations. This year's block party will benefit the city's fire department and The Common Wheel, a nonprofit bicycle shop.
"We love the fire company," Qualls says. "We really felt like these guys are seriously part of the neighborhood. They're there when we need them. And we love the Common Wheel because they're doing a really important thing in refurbishing bikes and offering them for little or nothing to people that otherwise wouldn't be able to transport themselves."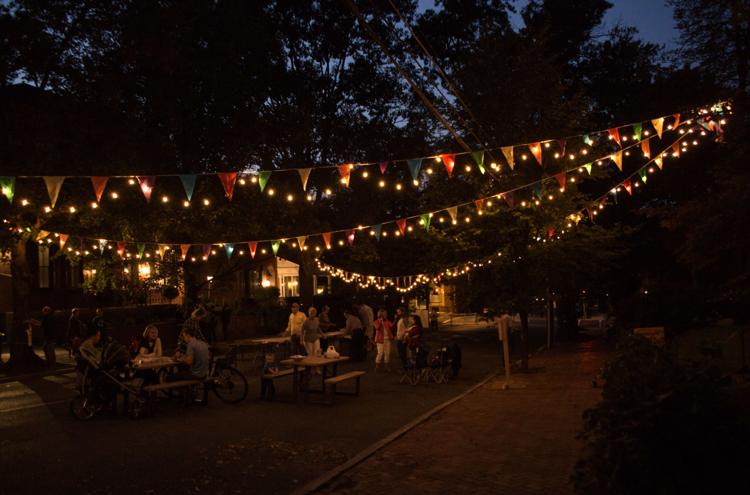 Charlotte Street residents come together to throw the party, helping to set up, bringing a homemade dish or, in Qualls' case, letting the rest of the city know they are welcome.
"It's a fabulous neighborhood and people that live here really care about keeping things healthy and good for their neighbors," Qualls says. "It is a wonderful melting pot of creativity, energy and history. I love it."