A couple of years ago, after a scheduled speaker canceled, Stanley White and Mike Roth needed to put together a last-minute presentation for the Southern Lancaster County Historical Society.
"We had a few pictures from the turn of the century of general stores, and we thought we could build a program around it," says White, president of the society.
"We put something together really quick," says Roth, the society's treasurer. "And as we started to research, we found there's a lot of stuff here."
The presentation attracted a big crowd.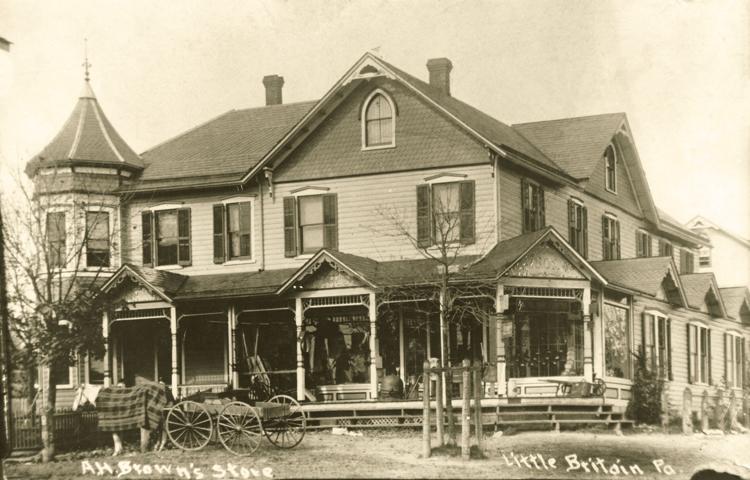 "We had to go grab chairs from places we never had to grab chairs from before," Roth says.
Little did White and Roth know the program they put together would lead them into two years of research, interviews, photography, indexing, writing and editing.
White and Roth, who have written three previous Southern End history books together, have published "General Merchandise Stores of Southern Lancaster County, Pa."
It's a 500-page coffee table book, filled with narrative history, historic photos and maps and contemporary color photography, that will be sold for $85 at the historical society south of Quarryville and at area stores.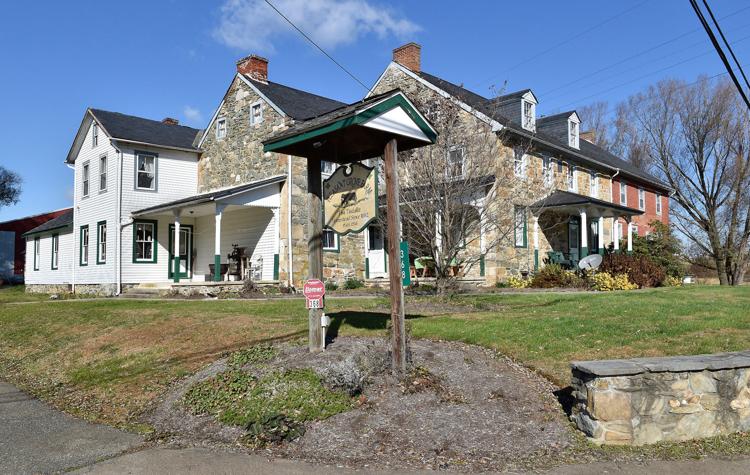 The two men note that the more than 100 store buildings they profile in the book were at one time used as "general merchandise stores" — meaning they carried everything families would need, from clothing to kerosene and fabric and food.
Talk turns to research
Roth and White's presentation on the general stores attracted "people who were involved, family-wise or directly, with some of the stores in later years," Roth says. "And there were people that had contacts with people that had owned stores and wanted to come out to see what we had. And it just blew up from there."
The two men had already written histories of a local railroad, of Quarryville and of the the Robert Fulton Birthplace together.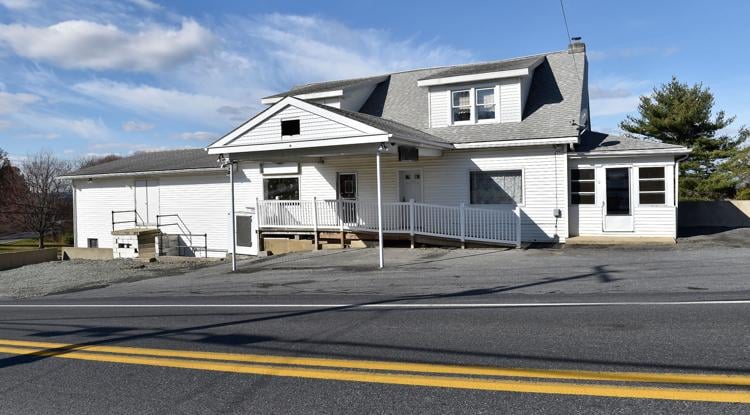 "So, we found out we didn't know much about most of these places or the stores that were there, and we decided to dive into it," White says.
Why were so many people interested in general store buildings, most of which are no longer in existence?
"I think it's because we're talking about people who went to the local general store when they were little kids, and they got their candy or their soda pop there," White says.
"It brought back memories of mom and dad, and the old lady who used to work in there," Roth adds.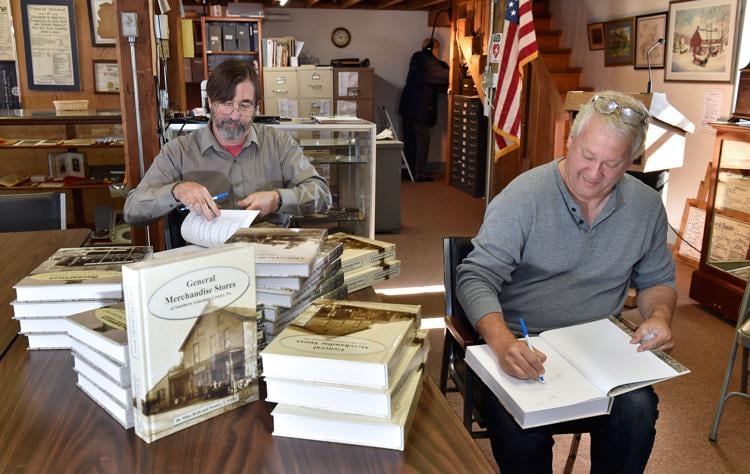 "We were just going to do a little more research and see how far it took us," Roth says. "Then we started going out and meeting with people. And when they cried and hugged me, I knew that this is something I've got to keep going on.
"It means so much to some of them that their parents or their grandparents would be remembered," he adds.
"Then, we had interviews, and people bringing in things to scan," White says. "And we'd find out that Rawlinsville didn't have a general store ..."
"... It had six," Roth says.
"There's a not-quite-a-village called Bethesda, and they had four different general stores," White notes. "And suddenly is't about 20 general stores. We have over 100 general stores that we've documented."
The book, Roth notes, weighs 6 pounds, 13 ounces — more than his daughter did at birth.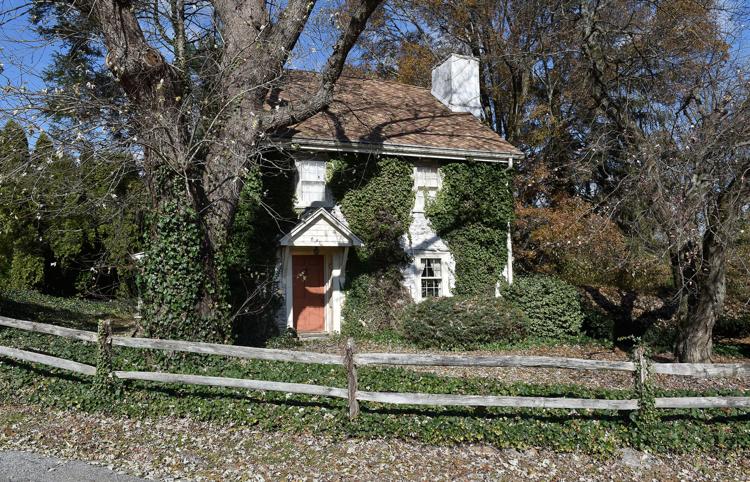 Lists and licenses
The book covers a period from before the American Revolution — the Gillespie general store on the Fulton House property dated back to 1750 — to the present day.
If a building was a general merchandise store anytime in its history, "we took its history the whole way through to today," Roth says. "It may have become a barber shop or a fabric store. But we took them through to the current day, whether they remained a store or not."
The men used photos, historical documents and newspaper records to come up with a list of store locations, "which are basically crossroads villages," in the municipalities of the present-day Solanco School District plus Martic and Providence townships.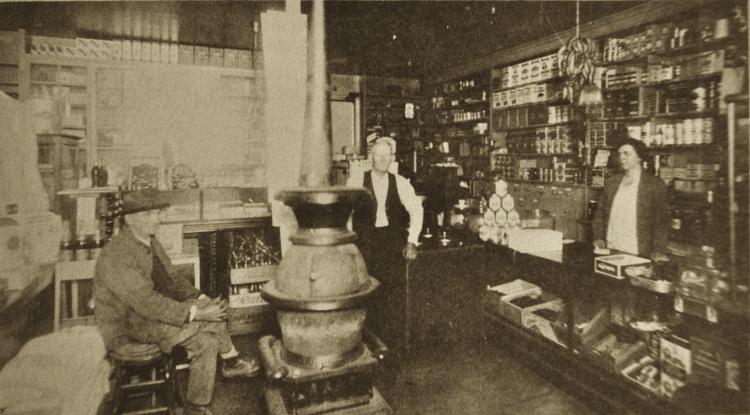 "That that required me doing deed research on a lot of properties (at those crossroads), because the store didn't always stay in that building," Roth says.
"And then cross-referencing with newspaper records, you'd find out (a store) had burned down and was rebuilt on another part of this person's property," Roth says. "So we had to chart all that. It got very detailed."
That's why, the two men say, it took two years and four months to take the book from idea to self-published book.
White notes his wife, Linda, edited the book, "and she is really good at fact-checking."
White says he got a lot of help in determining locations of stores from many historical atlases from the 19th century — pieces of which are reprinted in the book.
Another aid was a list of general-store licenses.
"In the 1820s, there was a state law had to pay for a license and register every year," Roth says. "That stayed through the 1840s. And every year, that was printed in the newspaper. So we had a list ... of who was selling general merchandise."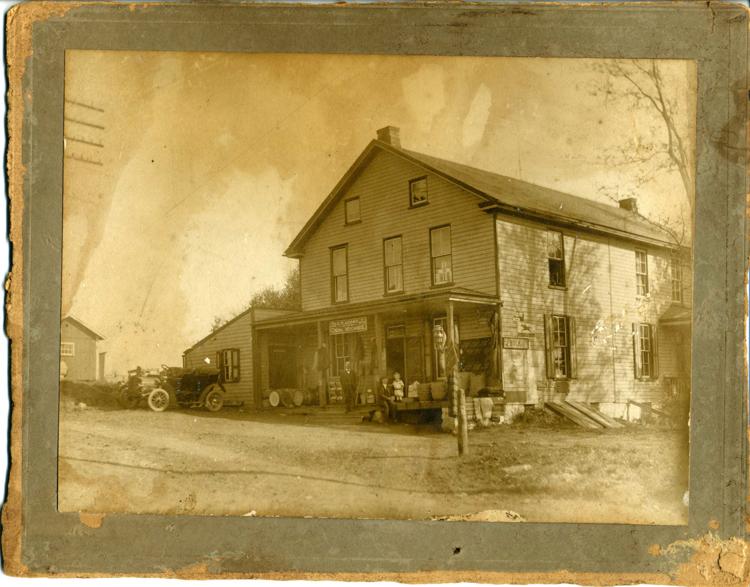 Roth interviewed people whose families had run general merchandise stores.
White and Roth took photos of buildings that are still standing.
Roth estimates 20% to 30% of the buildings they wrote about are still standing, "mostly as private homes, generally Amish."
"So many of them burned down," White says.
"Fire is a big, big theme throughout the book, combined with robbery," Roth adds.
"Between how they heated the place, keeping kerosene on hand for other people, decanting it into containers — so there's kerosene all over the place, and oily rags — there are so many reasons why a store would burn down," White says. "A thief would break in, and in order to cover their tracks, they'd burn it down."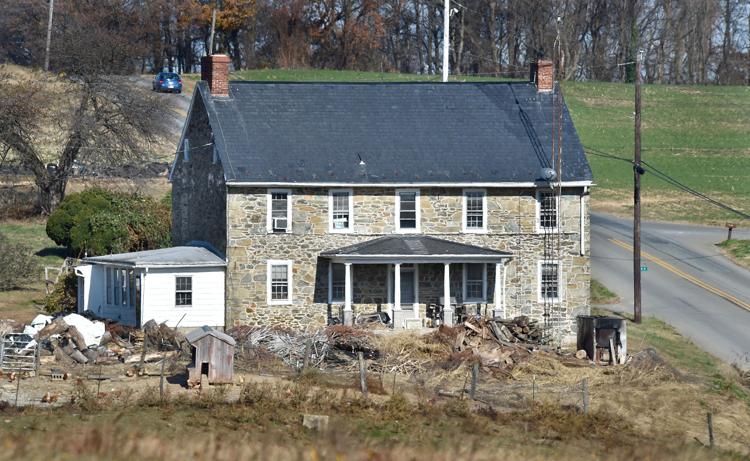 General store
"There's a great question that comes up of a general store versus a general merchandise store," White says.
"General merchandise is clothing, food, bolts, nuts, fruit, gasoline, medicine, everything you could possibly sell to your neighbors," Roth says, "Because there was a need for everything.
"As you get closer in time to today, these stores became convenience or specialty stores, where they didn't sell hardware or clothes — just eggs and bread and milk and gasoline," Roth adds. "That's not considered a general merchandise store at that point. It's more of a convenience store."
Post offices, places to meet
"These general stores grew, in many ways, from the trading posts that preceded them here," White says.
Where trappers had paid for their provisions with pelts, stores eventually grew up to supply things needed by a changing society, the book's authors say.
"These general stores were, 90 percent of the time, the location of the local post office," Roth says.
Some were connected to taverns, and some were operated in private residences.
Many of the buildings were owned by different families than those who actually ran the stores. And the store operations changed hands many times — often after only a couple of years in business, the authors say.
White notes a lot of the store-owning families intermarried.
"Your family grew up working in a general store," White says. "And, of course, they were going to marry another storekeepers" since they already knew how to come in help run a business.
General stores were often meeting places for the neighborhood, the authors say.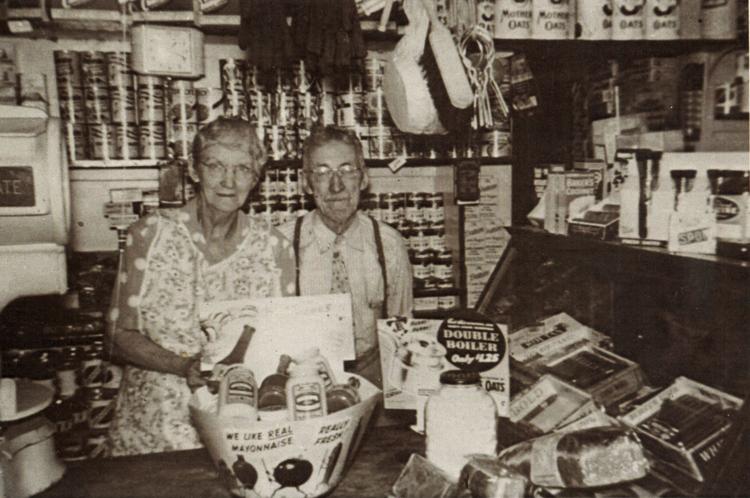 "The Tollingers' store at Penn Hill (in Fulton Township) was where everybody descended on the place in the evening, at least once a week (in the early 20th century), and they caught up on the gossip with each other," White says. The building on Route 222/272 had first been run as a store by Gertrude and William Tollinger in the 1930s.
"That was the storekeeper's job, to know the local news and tell everybody what it was," Roth says.
At some stores, quoits games would be set up for these gatherings. Other storekeepers hired bands to play for cutomers on Saturday nights.
Some general merchanside stores stayed into the 1960s and '70s, Roth says — "maybe as late as the '80s. It's done by that point.
"But the history of those store buildings continues, and that's all in (the book)," he adds.
"These people were just everyday Joes who had to scrape out a living, and the way they did it was selling merchandise," Roth says. "And they never dreamed that anyone would care about their life story or that it would be important to people or that anybody would want to read about it."