For the past 15 years, Dale Ressler has headed Friends of Shirati, a nonprofit whose goal is to help fund  services at Shirati Hospital in Tanzania, not far from the shores of Lake Victoria.
The organization has provided funding for wells, built a solar water project and, most importantly, has enabled children and adults to receive necessary medical services.
That includes funds for cervical cancer screenings and medicine to treat children who have tested positive for HIV and to educate them about how to live healthy lives.
But on a trip to Tanzania last August, Ressler discovered that a gap had developed. While medicines were readily available to treat young HIV patients, supplemental funding to transport them to and from the hospital had been dramatically reduced.
That is a huge obstacle, he said, because many of the children live miles away from the hospital. Failure to get to the hospital for monthly treatments puts their  lives in danger.
"Without the transportation subsidy," he said, "these children will not be able to come, which means they're at risk of dying."
That is one of the areas he hopes to fill at the annual Friends of Shirati  banquet at 5:30 p.m. Saturday, March 14, at The Gathering Place, 6 Pine St., Mount Joy. Dr. Bwire Chirangi, medical officer in charge, and Dr. Josiah Mekere, chair of the Shirati Hospital medical board, will discuss their work and the hospital's needs.
New projects
Ressler went to Tanzania at age 22 as part of a mission and lived there from 1973 to 1981. The country and its people have been a part of his life ever since.
His concern last August focused on the roughly 300 HIV-positive children who receive medication monthly. He said the children — ages infant to 18 — come to the hospital for monthly treatments and a meal.
But the loss of funding for transportation "was a major concern for me," he said. "We need to get involved to fund this expense. It's a new venture on our part."
He also would like to help fund a disability program that has been funded by a German organization whose grant expires in July.
He said an estimated 2,800 people in that region need surgery. Of that number, 320 are children and 50 of them require orthopedic surgery for deformities. Some of the deformities have been caused by leprosy.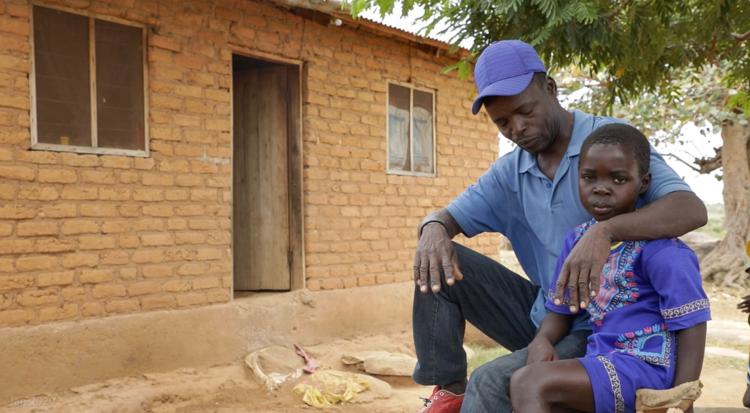 "This is another program that we decided to find funding — even if it's a reduced-size program," he said.
The orthopedic surgeries, many of which are performed by visiting doctors from the U.S. and Europe,  cost  about $350 each.
"Most of these children don't have that (amount)," he said.
Among the physicians at Shirati Hospital is Lancaster County resident Dr. Glen Brubaker, and his wife, Ellin. Brubaker has worked with leprosy patients there since 1965.
Friends of Shirati also is helping to fund new roofing for the hospital as well as solar batteries in an attempt to electrify the entire hospital with solar power.
Support comes from people who lived or worked there or family members as well as some organizations.
Reservations for the March 14 banquet can be made via email at banquet@friendsofshirati.org or by mailing Verle Rufenacht, P.O. Box 10903, Lancaster, PA 17605. Registration deadline is March 6. The price of the banquet is by donation.