WHAT IS THIS TOOL?
Can you identify this object? Send your guess, along with your full name and hometown, to Mary Ellen Wright at features@lnpnews.com, with "Antique Toolbox" in the subject line, or mail to Mary Ellen Wright/Antique Toolbox, LNP Media Group, 8 W. King St., P.O. Box 1328, Lancaster PA 17608-1328.
————————————————————————————————
DECEMBER TOOL ID
A lot of our readers across Lancaster County and beyond guessed at the identity of December's antique mystery tool, which was a meat slicer with an interesting local connection.
Jennifer Royer, curator at Landis Valley Village & Farm Museum in Lancaster, says the tool is a meat slicer or cutter patented by Anthony Iske.
This is the first meat slicer ever patented, Royer says, with the patent dated Feb. 14, 1882.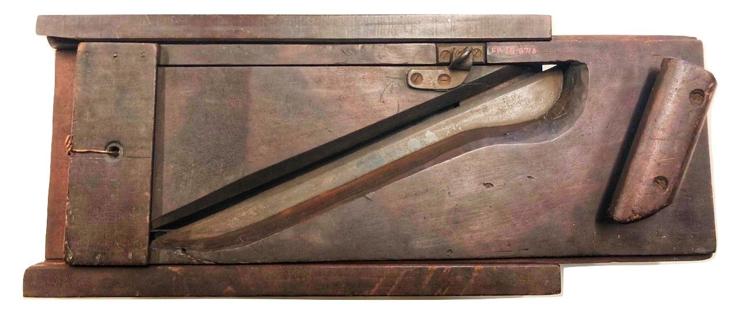 You can see the patent mark in the photo of the reverse side of the slicer.
Iske, a Lancastrian who was born in France, on April 28, 1832, held 200 patents, including those for a fire extension ladder, a cigar press and doorbell, Royer says.
Iske apprenticed in his grandfather's cabinetmaking business in France until 1853, when he was invited to work on the altar of a church in Lancaster, New York. Iske made the mistake of traveling to Lancaster, Pennsylvania, Royer says, and never continued on to New York.
Iske, who was known as "the Edison of Lancaster," lived in the city for the rest of his life.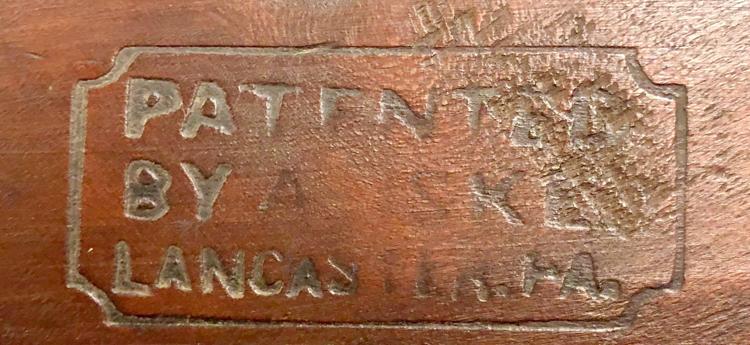 He often shared patents which his son, Albert.
Many of those submitting guesses said this is a vegetable slicer, with most thinking it's used to shred cabbage for cole slaw or sauerkraut. Others guessed it's the precursor to a mandoline — again, a slicer for vegetables.
But a couple of readers knew it was designed for slicing meat.
CORRECT ANSWERS
Merv Zeager of Lancaster guessed the tool is a bacon slicer, and George Rineer of Dundalk, Maryland, said it's a deli meat slicer.
BEST GUESSES
A cabbage slicer or shredder for sauerkraut or coleslaw, corn shucker, knife sharpener, straw cutter, shoeshine box.