Can you identify this object? Send your guess, including your full name and hometown, to Jennifer Kopf at jkopf@LNPnews.com with "Antique Toolbox" in the subject line, or mail to Jennifer Kopf/Antique Toolbox, LNP Media Group, 8 W. King St., P.O. Box 1328, Lancaster, PA 17608-1328.
Tools used in this feature are part of the permanent collection of Landis Valley Village & Farm Museum, administered by the Pennsylvania Historical & Museum Commission.
MAY TOOL I.D.: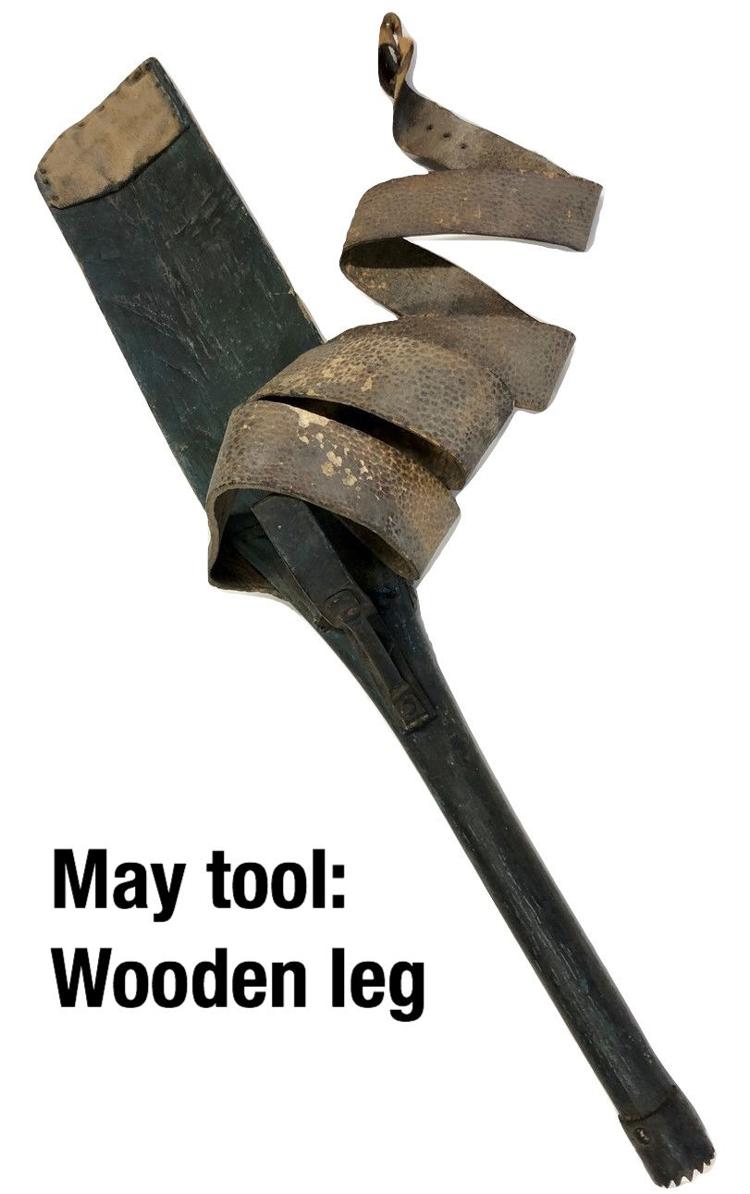 Bruce D. Bomberger, curator at Landis Valley Village & Farm Museum, says that this item is a wooden leg.
Unfortunately, Landis Valley does not have any history or specific provenance on this piece.
Its entire length is 27 inches, and the attached leather strap is just over 4 feet long. The wood is painted blue, and the steel cap at the tip — with a serrated edge — appears to have been made from a bit for drilling holes.
The bottom cap would provide a good nonskid grip on surfaces, but also would be damaging to some floors. If Henry Landis — who, along with brother George, founded the museum — acquired the leg while living on Long Island, New York, it might have been worn by someone on a ship or boat.
It appears to have been made in the late 1800s or early 1900s.
CORRECT ANSWERS
Columbia: Tonja Gerlitzki.
Nazareth: Phil Houck.
Reinholds: Kendall Fox.
Terre Hill: Marc Benedict.
BEST GUESSES
Forging chisel, Denver; wood shaver, Manheim; leather clasp for working, Nazareth.