Emily and John Lewis were within a month of their Dec. 30 wedding last year when a production company pitched them an interesting idea: Would they be willing to let four drag queens be part of their final wedding plans, and have it all be filmed for cable TV?
They both said yes.
The Lewises, along with several local businesses, found themselves in the spotlight Saturday night when a Lancaster-set reality special aired on the TLC channel.
On "Drag Me Down the Aisle," the four drag queens — who have all been contestants on the popular "RuPaul's Drag Race" reality competition currently on VH1 — helped Lewis become more confident about her walk down the aisle.
In addition to a moment in the national spotlight, the show brought Lewis a free wedding dress from a New York City bridal shop, hair and makeup design from a Brooklyn salon and floral decor for her wedding reception.
"It was a good process to be involved in," Lewis says. "It was an amazing experience."
Alkemy-X, the production company that created the show reached out to the Lewises last year.
The couple had become engaged in October 2017.
"The production company found my wedding website, actually, a few months before the wedding," Emily Lewis says. "And they said they were looking for a December bride, and they asked if I was interested. And then they told me about the queens, and then John and I did kind of a Skype casting interview.
"They liked us and our story, and they picked us," she says. "They said America would like us.
"Part of the casting process was to find out if I actually needed help" with the wedding, Lewis says. "They wanted to find a bride ... who they could actually help."
Lewis told the producers she didn't feel comfortable appearing in the wedding gown she had already bought; she felt it didn't suit her body.
Buggy ride, groom surprise
During the 90-minute TLC special, the drag queens, Alexis Michelle (Alex Michaels), Jujubee (Airline Inthyrath), Thorgy Thor (Shane Galligan) and BeBe Zahara Benet (Nea Marshall Kudi Ngwa), rode into Lancaster city in a horse-drawn buggy, waving to people on the street along the way.
"The queens walked around downtown," Lewis says, "and a couple of people came up to them and recognized them."
They met Lewis at her Lancaster home, and hugged her as the bride-to-be started tearing up over not being satisfied with her gown.
"They're hilarious," Lewis says of the drag queens. "When they walk in the room, you know it. They're loud and exuberant and colorful, and probably the funniest people you'll ever meet."
During the show, the queens walked into Anita's on Walnut, a cafe on East Walnut Street, to stage a surprise meeting with John Lewis. He told his wife he suspects one of his co-workers helped set up that meeting.
"Anita's is a newer business," Emily Lewis says. "So it was nice for them to get that advertising" on TV.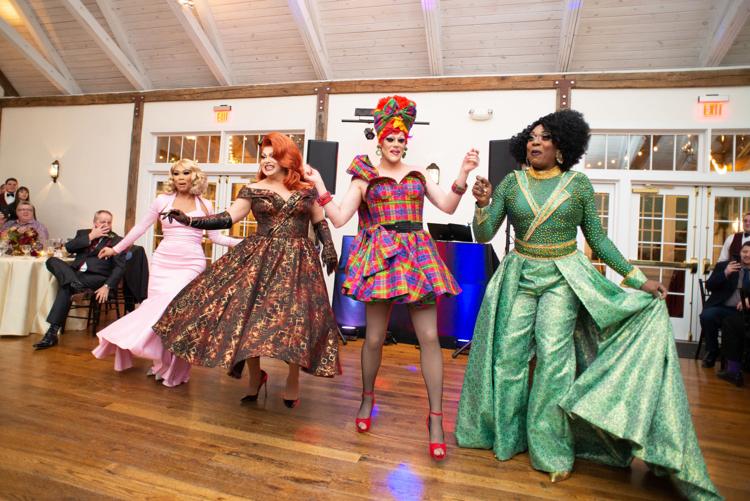 The drag queens also took the couple to a studio space at Universal Athletic Club on Oregon Pike to teach them a special dance move they'd eventually perform at their reception.
Lancaster County floral designers Fetching Flora and Floral Designs of Mount Joy were also featured in the show. Fetching Flora provided floral design for the wedding, Lewis says.
The production company brought in production designer Rebecca Merritt, of R Merritt Production in New York, to do the floral design for the reception. That allowed Lewis to use more of her floral design budget toward flowers for the wedding ceremony, she says.
New dress
Best of all, Lewis says, RK Bridal in Manhattan gave her her dream wedding gown.
Being part of a television show while finishing your wedding plans "added a little bit of stress," Lewis says, "but I thought that it was worth it.
"Honestly, getting a new dress was worth doing the entire show," she says. "Just being able to walk down the aisle that confident, and not having to worry about that, was very worth it."
Also in the special, drag queen Thorgy Thor, who plays violin, viola and cello, took off his drag in order to go to the Unitarian Universalist Church of Lancaster on West Chestnut Street to talk with a family member about music for the wedding.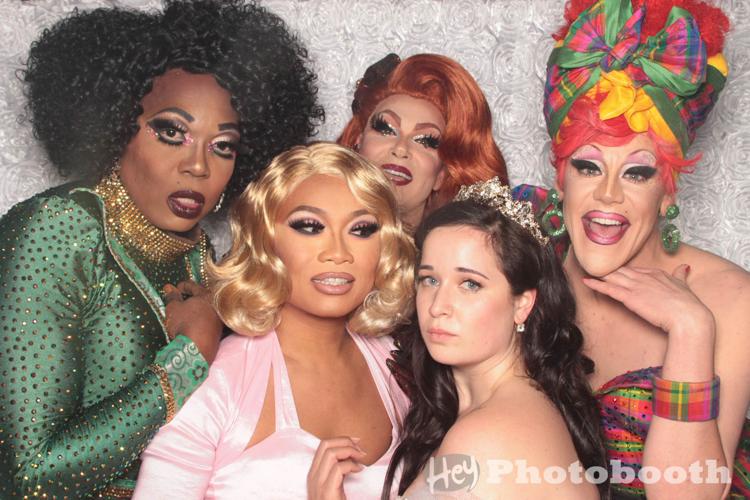 Thorgy Thor played the violin before the wedding as part of a string quartet, Lewis says.
Local footage for the show, which included lots of overhead shots of Lancaster city, was filmed over two weekends in December, Lewis says.
On the show, the queens took off their drag to attend the ceremony at a local wedding venue, and then came into the reception in drag to dance with the guests.
"They're still fabulous when they're not in drag," Lewis says. "They came in about an hour before the end of the reception. ... I think most people were really excited about it."
More airings
The episode has at least three more airings scheduled — noon today, 9 p.m. March 26 and 1 a.m. March 27 — and can be viewed online at bit.ly/DragAisleTLC.
A publicist at TLC says no other episodes of the show are planned as of now.
Lewis thinks a "Drag Me Down the Aisle" series would be a hit.
"I think they were doing this as a special to try to gauge the audience's reaction to see if they'll continue the show," Lewis says.
"I really hope they do, because it was an amazing experience," she says.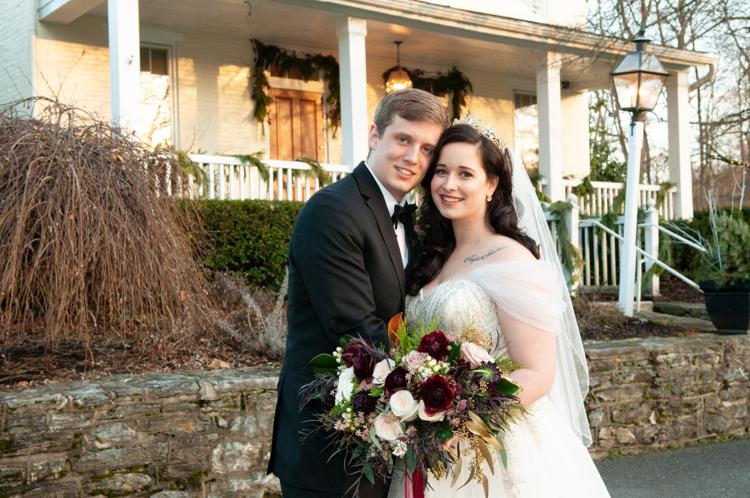 "It definitely gave me a little extra confidence in my wedding, because there were a few things I was worried about and it was really nice to have someone come in willing and able to help you," she says.
"The show got an amazing response," Lewis says. "I've had so many people messaging me on Instagram and Facebook, saying how awesome the show was and how my story inspired them.
"It was just really fun," she adds, "and it made my wedding extremely memorable."