The Westminster Kennel Club Dog Show is one of the most prestigious dog shows in the world and the second-oldest continuously held sporting event in the United States - only the Kentucky Derby predates it.
Founded in 1877, the competition has always been held in New York City or its immediate suburbs, and has grown from its origins as a show for hunting dogs to include virtually all recognized breeds. "Mutts" can have their time in the spotlight as well, as part of the agility competitions, which were introduced in 2014.
With this year's Westminster Kennel Club Dog Show featuring Ori, a pooch with Lancaster County connections, we took a look through the LNP | LancasterOnline archives to see how many other local links to Westminster we could find.
---
A Lancaster doctor, Daniel H. Nissley of East Chestnut Street, first found success at Westminster with English setters, which he bred at his Red Rose kennels. Red Rose Belle and Red Rose Tim both won awards at Westminster in the 1920s, and their descendants continued to do so in the 1930s.
Nissley's involvement with Westminster went beyond competition - in 1937 he became a judge at the show, and in 1946 he helped select the Best in Show winner.
From the 1930s on, there were occasional local dogs who won various awards at Westminster - things like "Winner's Puppy Dog" or "Novice Bitch," or breed honors such as those nabbed by the Great Danes of Anna Mary Kauffman of Lancaster.
But the next major milestone for a Lancaster County dog came in the 1968 show.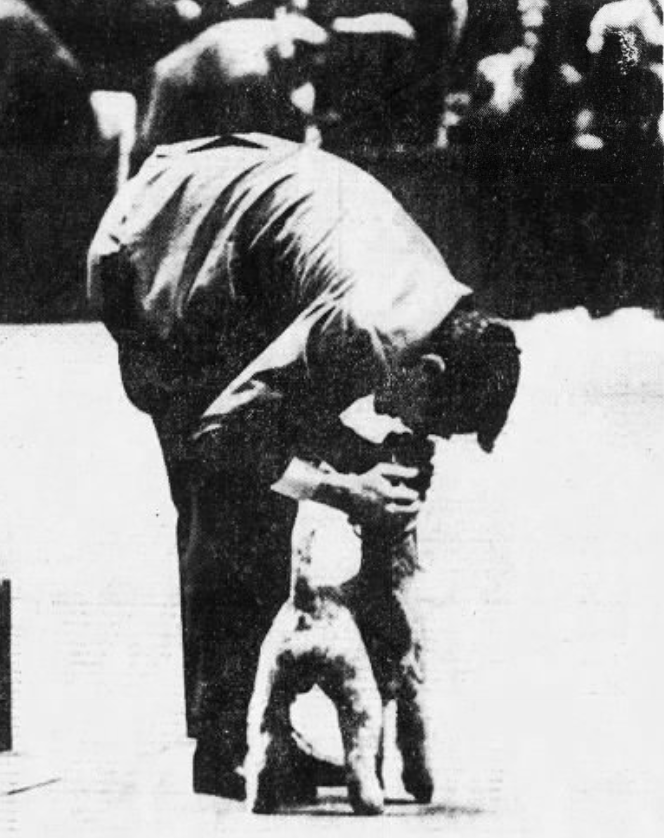 The Best in Show champion that year was Stingray, a Lakeland terrier who lived in Lancaster County with his handler, Peter J. Green of Bowmansville. (Stingray was owned by Connecticut shipping magnate James Farrell.)
Though Stingray, who had also won the prestigious Crufts competition that year, would not win Westminster again, his handler would - three more times.
Green repeated his victory in 1977, this time showing Dersade Bobby's Girl - aka Binny - a Sealeyham terrier owned by Mrs. William Wimer III of Churchtown. 
Green's third and fourth Westminster wins came in 1994 (with Willum, a Norwich terrier from Illinois) and 1998 (with Rocki, another Norwich terrier, this time from New York). He retired from handling in 2006 to become a judge at Westminster. Here he is in 2019, crowning King, the wirehair fox terrier who won Best in Show that year.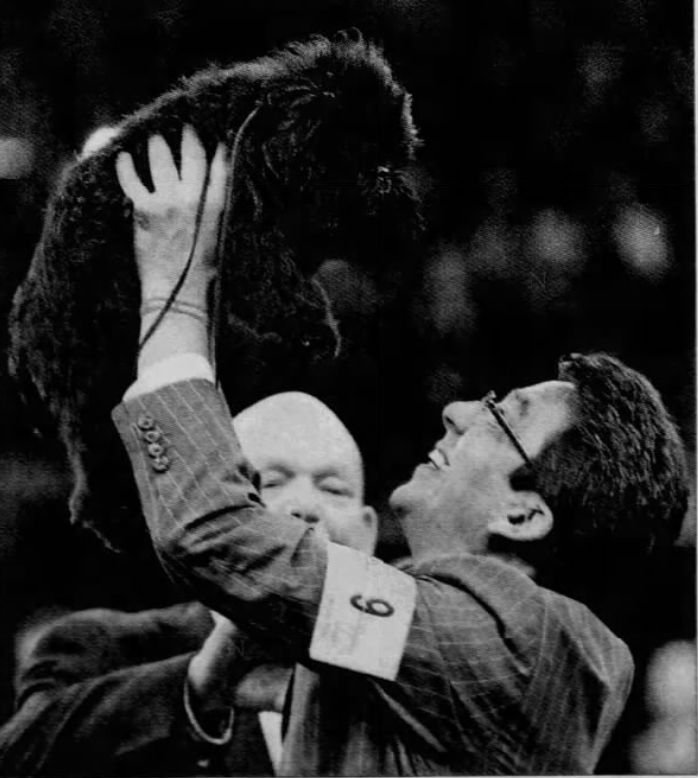 In 2005, a Britain-born red terrier called Crackner Cause Celebre, aka Coco, made it to the Best in Show competition after winning her breed and group honors. Coco was handled by another Bowmansville resident, Beth Sweigart. Like Green before her, Sweigart also joined the ranks of Westminster judges after retiring from her career as a handler. 
And in 2013, a third Bowmansville resident, Ernesto Lara, took a Holland-born affenpinscher called Banana Joe to a Best in Show win.
Finally, just two years ago, the Best in Show winner was Wasabi, a Pekingese from Adams County partially owned by Peggy Steinman, Lancaster County philanthropist and chairman of the board of directors of Steinman Communications, the parent company of LNP Media Group, which publishes LNP | LancasterOnline.