This story was originally published on Aug. 20, 2017.
---
In 1763, Barnabas Hughes started selling deed lots in a town that he had laid out around a central square and named it for his wife, Elizabeth. 
Here are more key moments in Elizabethtown's history.
---
A town's beginning
In 1730, Thomas Harris bought land and set up a trading post on the Conoy Creek, where he built a log cabin for his family. In 1745, he built a stone house and what became the Bear Tavern. (The former tavern building is at 56 N. Market St.)
In 1753 Barnabas and Elizabeth Hughes from County Donegal, Ireland, bought the tavern. In 1763, Hughes starting selling deed lots in a town that he had laid out around a central square and named it for his wife.
Many of the original lot owners were substantial farmers in the area who were required to build "a good substantial dwelling house" and maintain it.
The town grew steadily through the late 1700s, attracting artisans and various traders. It was incorporated as a borough in 1827.
---
Chocolate company opens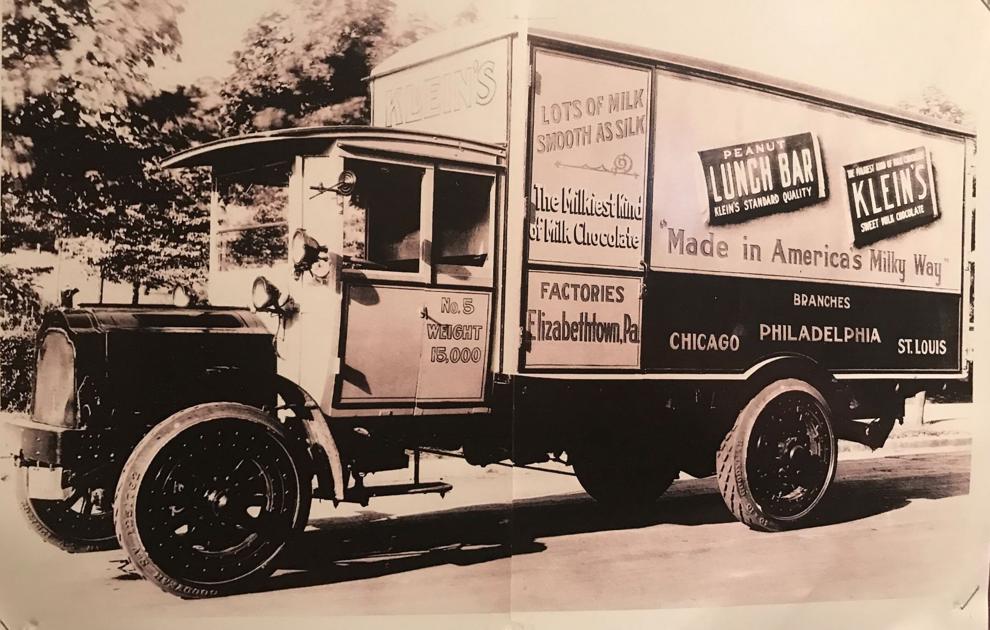 Brothers William and Frederick Klein worked for Milton Hershey in the early 1800s, but left in 1912 to start their own business.
In 1913, the Kleins started making milk chocolate in a small, rented building on South Market Street in Elizabethtown. Two years later, the Klein Chocolate Co. moved to a factory built at Brown and Bainbridge streets.
Klein Chocolate becoming a major player in the industry, making chocolate almond cakes, eight-in-a-line bars and flat cakes.
The company, which expanded many times, was sold in 1970 to M&M Mars. Today, the Mars Wrigley Confectionery plant makes Dove Chocolate, 3 Musketeers and Milky Way. It has more than 300 employees.
---
Railroad comes to town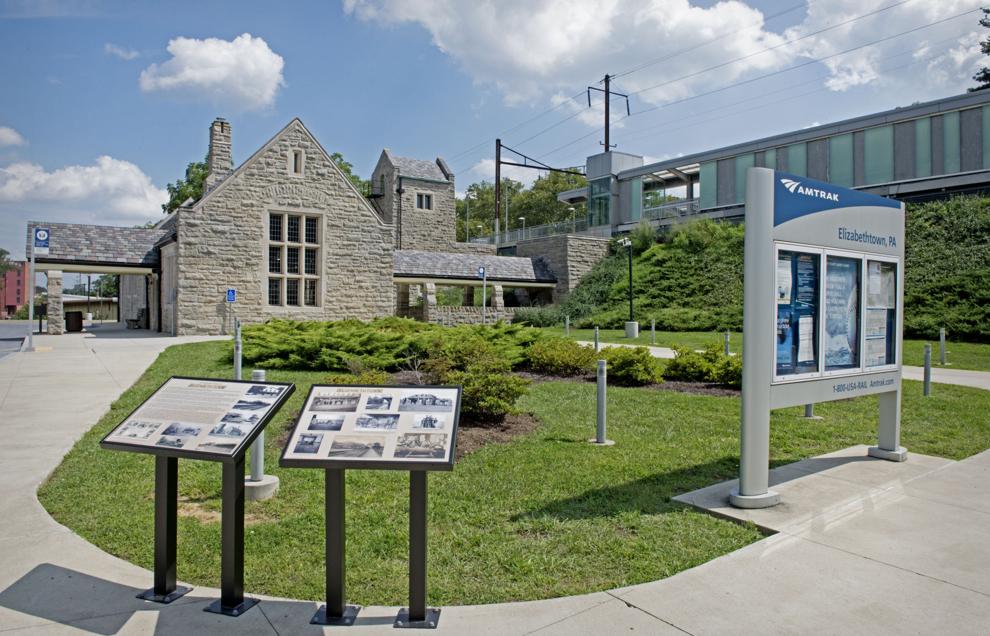 Elizabethtown was originally bypassed by the railroad that opened in 1834 and went from Columbia to Philadelphia.
Construction of a rail line from Harrisburg to Lancaster, which ran through Elizabethtown, began that year and opened in 1839.
The original railroad station in Elizabethtown was on West High Street but was moved to Bainbridge Street, where it remained until 1900. A new railroad station was built that year along West High Street but only remained in used for 15 years.
In 1914, a new station opened at its current spot with granite and accented with limestone to match the nearby buildings of Masonic Village.
Amtrak closed the station house in 1979, but it was reopened in 2011 following a major rehabilition.
---
A village for Masons opens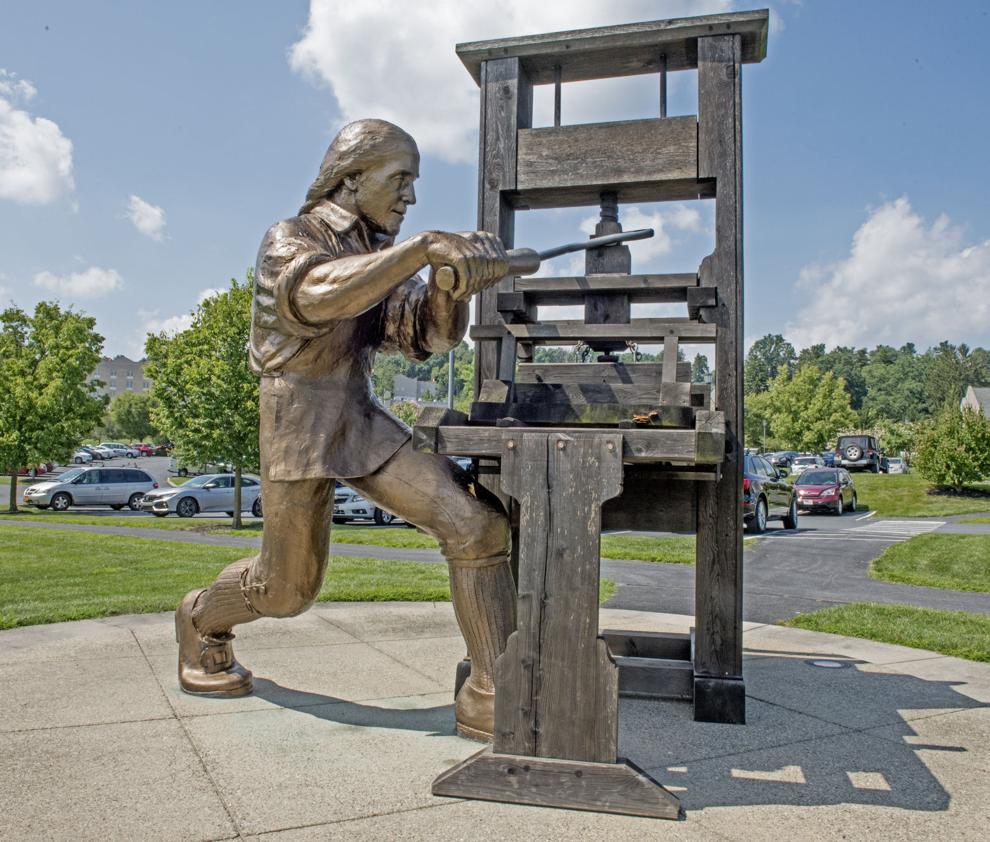 The Masonic Village at Elizabethtown was founded in 1910 as the Masonic Homes of the Grand Lodge of Pennsylvania, offering services to aging Freemasons and their spouses.
The site in Elizabethtown was selected because it was centrally located in the state and close to a train station.
The Grand Lodge of Pennsylvania originally bought 957 acres west of Elizabethtown, with a groundbreaking held for the first building, the Grand Lodge Hall, in 1911. It opened two years later.
Today, the Masonic Village campus encompasses 1,400 acres and includes a health care center, children's home and residences for nearly 1,900 people.
---
The college comes to town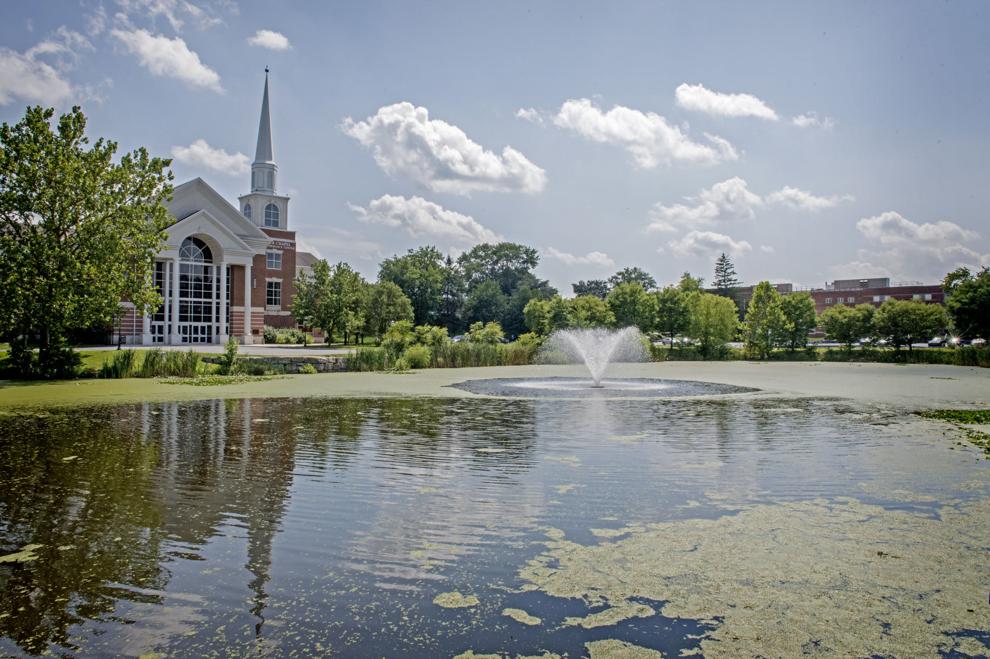 Elizabethtown College was chartered in 1899 by the Church of the Brethren and opened to students in 1900. The first classes were held in the building along South Market Street that now houses Brothers Pizza.
In 1901, classes moved to Alpha Hall, the first building constructed on campus that included the dining room, chapel, classrooms, library, study room and dormitories. A second building, Rider Memorial Hall, was built in 1905.
In 1993, the Church of the Brethren gave up its governance role at the college, which has since been overseen by an independent board of trustees.
Today, Elizabethtown College's campus encompasses 203 acres on the eastern edge of town. Nearly 1,800 students are enrolled in the college, which has 18 academic departments offer 49 undergraduate majors.
(This story was updated with the correct photo of the former Bear Tavern property.)