"Early Edition" is a guide to help you jumpstart your morning, get the news you need to know and catch up on what you missed.
It's published Monday through Friday, between 6 and 7 a.m.
Here's the Early Edition for Friday, January 14, 2022. 
Cold, snow expected in Lancaster County
After a few mild January days, cold weather is coming back to Lancaster County. 
Today will be mostly cloudy with a high near 40, according to the National Weather Service in State College. Some wind gusts could reach upward of 28 mph. 
One of the necessary ingredients for a significant snow storm is cold air ahead of the system. 🥶Wind chills will be <0°F Saturday morning for nearly all of Central PA. ✅A Wind Chill Advisory is in effect for much of northern PA from 12AM to 12PM on Saturday. ⚠️#PAwx pic.twitter.com/qEgsLnh5cz

— NWS State College (@NWSStateCollege) January 14, 2022
But temperatures will drop by more than 30 degrees from Friday afternoon to Saturday night, according to a hazardous weather report issued by NWS. 
"Single digit and subzero wind chills are expected tonight into early Saturday morning," NWS said in the advisory. 
Saturday's nigh near 21 will feel even colder, with wind chill values that could go as low as -5, according to NWS. Wind gusts as high as 21 mph are possible. 
Click here for a seven day forecast. 
How much snow to expect on Sunday? 
In related weather news, meteorologists are following a storm system that could deliver several inches of snow to Lancaster County Sunday night. 
Millersville University's Weather Information Center director Kyle Elliott and Craig Evanego from the National Weather Service were both wary about giving snowfall totals on Thursday, saying the storm was just too far out to call. 
But both agreed that Lancaster County will get snow. Forecasters will have a better idea of how much snow as the storm becomes more predictable leading up to Sunday night. 
"We could get a pretty good front-end thump of snowfall later Sunday evening into Sunday night," Elliott said. "It could bring several inches of accumulation." 
Click here to read the full story. 
Manheim Township schools shift to virtual learning today, Tuesday
Both Manheim Township Middle School and Manheim Township High School will transition to virtual learning after more than 5% of each building's population tested positive for COVID-19. 
The decision follows guidance from state departments of Health and Education, which recommend that a school building closes for academic instruction if 5% of the building's population tests positive. 
Total numbers of exposures weren't available. 
Click here to read the full story. 
Take a vote: How far will the Eagles, Steelers advance in the NFL playoffs? 
Both the Philadelphia Eagles and the Pittsburgh Steelers start their journey as underdogs in the NFL playoffs this weekend.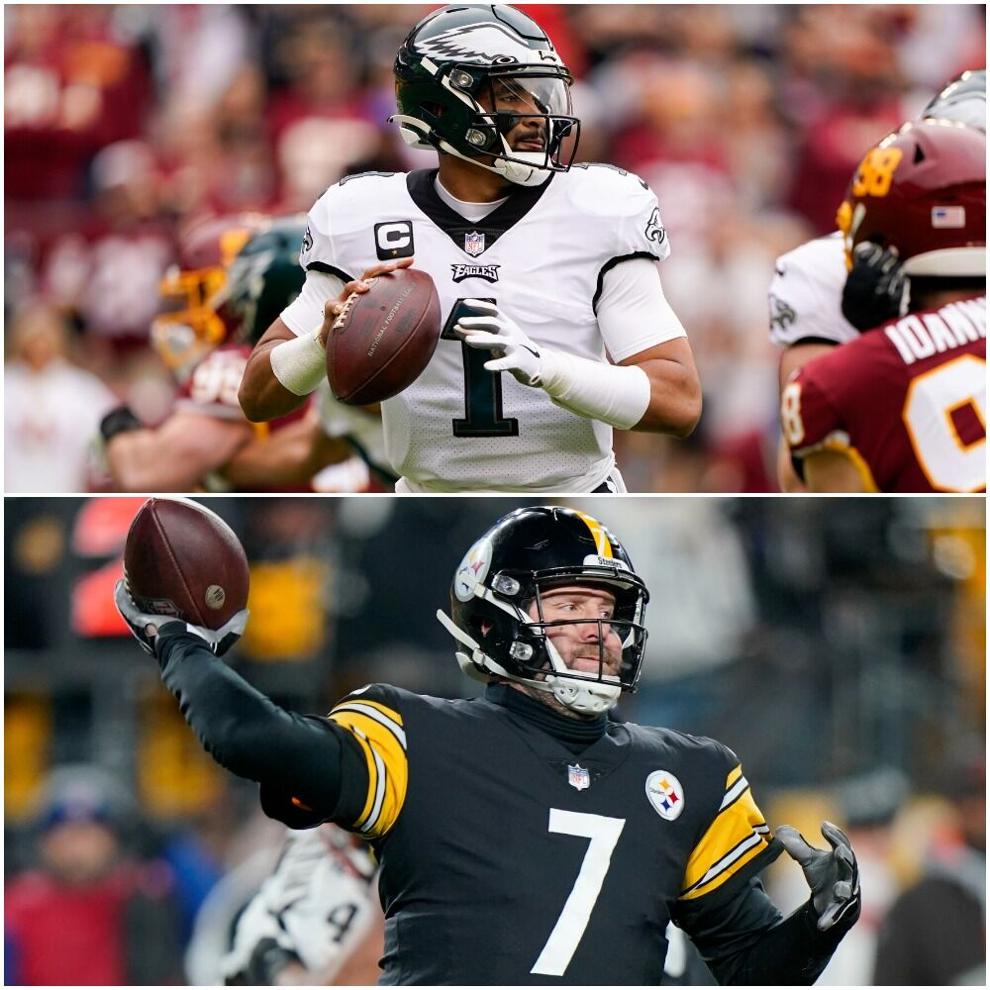 Both teams are seventh-seeds in their conferences. 
The Eagles take on Tampa Bay Sunday at 1 p.m.; The Steelers battle the Kansas City Chiefs Sunday night. 
Click here to take vote on the outcomes of the games. 
Here's what's happening in, around Lancaster County this weekend
If you're looking for something to do this weekend, LNP | LancasterOnline has you covered. 
The cold weather will be ripe for York's FestivICE, which features ice sculptures, food and fire pits. 
And in Manheim, "The Great Create" will be happening at Host Arts, which is described as a mix of "The Great British Baking Show" and "Nailed It," but with crafts instead of food. 
Click here for more of the local happenings. 
A look through the archives: 50 years ago today
In January 1972, the statue that sits in the fountain at Penn Square was being constructed.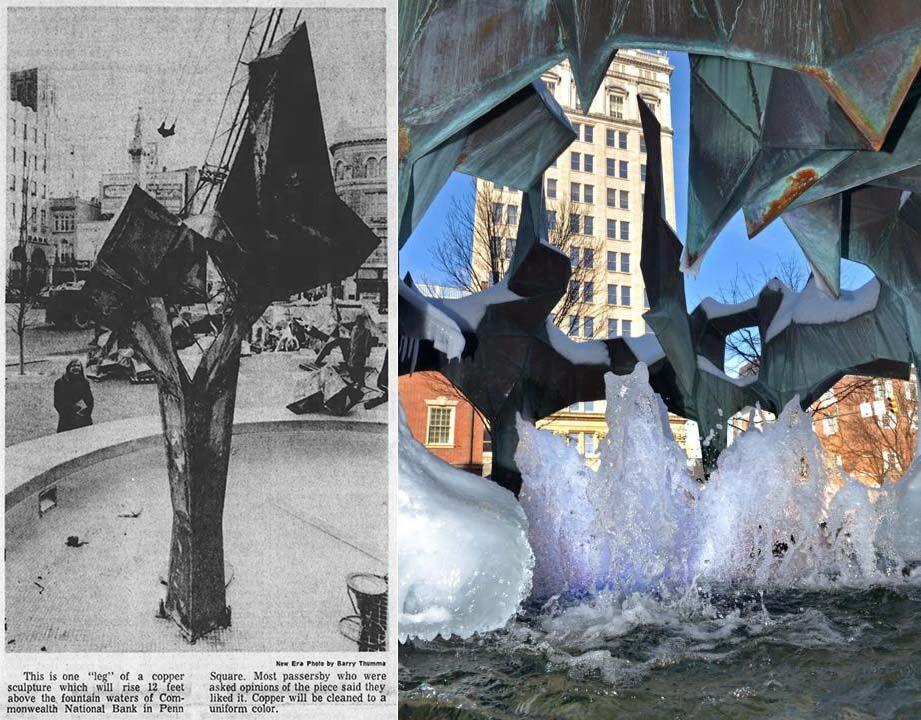 As seen in the photo below (1972 at left, 2015 at right) most passersby said they liked it. 
The artist, Edmund W. Whiting, said "the idea was to form a surrounding for the water." 
Whiting added that the rushing water (which never freezes over, even on the coldest winter days) is "supposed to cut off the sound of traffic." 
Click here for more from the archives. 
Farmshow flies toward final day
Today is the final day of the 106th Pennsylvania Farm Show. Take a look through some of the scenes from earlier this week. 
Sheep-to-shawl and more: Highlights from Wednesday at the Farm Show [photos]
The Pennsylvania Farm show continued its annual weeklong salute to agriculture Wednesday with a full slate of events. In addition to tractor pulls, cooking demonstrations, and other presentations, the festival favorite Sheep to Shawl contest also was held. The competition featured Lancaster County's Fidget Spinners team. The Junior Farm Show Committee hosted line dancing in the New Holland Arena,
Here's what other people are reading this morning on LancasterOnline: 
- One dead in Manheim Township vehicle incident, cause unclear
- Columbia boys speed past Lancaster Mennonite, improve to 11-0
- Dayquil in prep area, insects in alcohol bottles: Lancaster County restaurant inspections: Jan. 14