The recently opened Rock Lititz Studio 2 is intended to keep the campus of entertainment-driven businesses ahead of its imitators. 
Rock Lititz Studio 1, which opened in 2014, was so booked that the organization needed to expand or lose clients to other venues, said Andrea Shirk, president and CEO of Rock Lititz. 
The company says dozens of crews from around the world come through Rock Lititz every year to practice, train, build and structure their tours to provide safer, efficient and easier runs.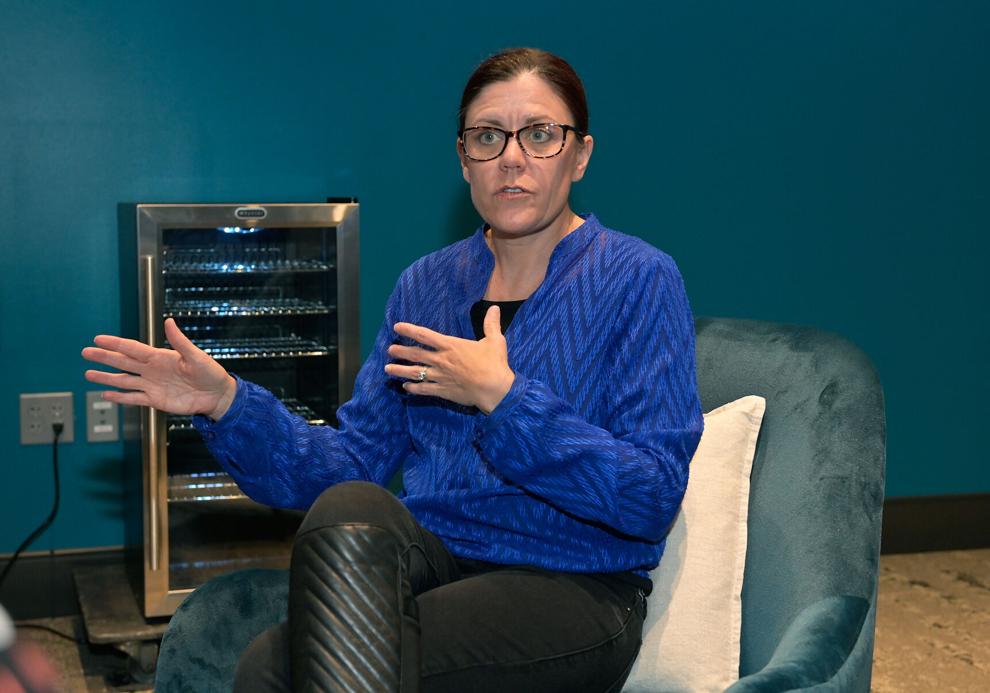 "We were getting so full that people couldn't get in," Shirk said, referring to the schedule. "We responded quickly to get ahead of that. I think by getting ahead of it, we sent a message to the industry that we are going to respond to that (the need for space.)"
In early April, a performer booked and used Studio 2 while another was in Studio 1 and another in a smaller space, she said. Rock Lititz does not share information about the performers who rehearse there. Sometimes word gets out when the artists share a photo or are photographed by fans in the county when they are spotted at diners or shopping. 
---
RELATED: Here's what Rock Lititz's new rehearsal space, dressing rooms for performers looks like [photos, video]
---
Since 2014, Rock Lititz and its 96-acre production campus located a block west of Route 501 in Warwick Township has become a rehearsal mecca for musicians and an economic driver for Lancaster County. Because it is the first business campus for the live event industry in the world, others are trying to emulate it to get a similar economic boost.  
Rock Lititz was developed by royalty in the live events industry: Lititz-based Tait Towers, the world's largest provider of staging for live events, and Clair Global, the world's largest provider of sound systems for touring bands. Tait Towers is now Tait. 
Rock Lititz brings diverse job opportunities to Lancaster County's economy and the cache that comes with spotting the likes of Justin Bieber in a local diner. The huge, expensive stage shows, staffed by union-wage stage crews sends a ripple through the small business economy surrounding the campus.
Rock Lititz is home to 1,500 employees who work at 35 entertainment-driven companies, two restaurants, two bars, and a 139-room boutique hotel. Also, each year about 2,000 workers hired through Tri-State Staging in New Jersey come through to support rehearsals. Rock Lititz itself employs 13 people, five of which have been added since the pandemic, Shirk said. Two were hired just to oversee Studio 2.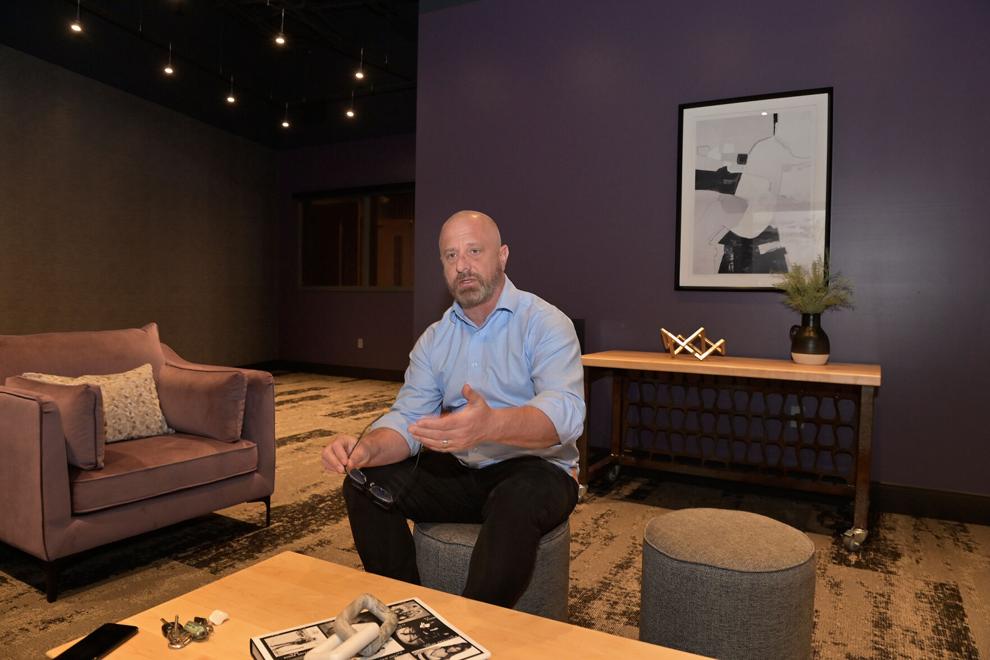 Brent Dannen, general manager of studios, said the second studio will provide more access for more crews and more training to develop "amazing shows." He said it will also boost the production service companies on the Rock Lititz campus. 
"We just don't like to say no to people who want to come," Dannen said. "We like it when they're here."
Imitators on the horizon
Demand for shows has been pent up since the pandemic shut down live events in March 2020. Live event industry is expecting a big comeback in 2022, said Shirk. 
Meanwhile, Rock Lititz imitators have appeared on the horizon. Near St. Louis, Gateway Studios broke ground in November on a $150 million rehearsal facility project that was backed by state and local economic organizations. In Delaware, the Pine Box soundstage is set to open this year, after pandemic delays ballooned costs from $8 million to $17 million, according to Delaware online. 
Shirk declined to discuss costs involved with Studio 2. Rock Lititz is a private organization that has received some state money. In May, the Pennsylvania Industrial Development Authority on approved a $2 million low-interest loan to help fund the $12 million addition.
Nearly 40 regional construction companies were involved in the project. 
A tour inside Rock Lititz's new Studio 2 [photos]
Rock Lititz recently unveiled its new rehearsal space and dressing rooms in Studio 2. Rock Lititz started construction of Studio 2 in 2021 with the intent of being able to work with more large-scale clients at the same time. The rehearsal space is taller than a seven-story building and features ceiling components that can hold the weight of two jumbo jets. The two new dressing rooms, as well as the other office and production spaces, were designed by Manheim commercial designer Stephanie Kicera, who also designed much of the Rock Lititz campus. Studio 2 opened for clients on April 1, 2022, and had its first client, though Rock Lititz declined to say who rehearsed there.
In 2019, Rock Lititz initially announced plans to add both a second studio and a multitenant section to Studio 1, plus a standalone building for concert audio leader Clair Global, obtaining a $4 million loan from the Commonwealth Financing Authority.
Construction, however, was postponed by the pandemic's arrival in March 2020, which nearly shut down the live-event industry. Construction began in March 2021. 
Rock Lititz isn't finished growing. It has two multitenant buildings dubbed pods with plans for three more. A small studio is tucked into the corner of Pod 2, sharing the building with Tour Supply, Gravie Kitchen, Clair Global, Fetish Brewing, a gym and an onsite doctor. Atrium Audio and Aurora Films are in another building, Pod 5.
Expansion to accommodate a multi-tenant section (Rock Lititz calls it Pod 1) attached to Studio 2 and another multi-tenant section called Pod 4 are expected to be opened within 12 to 18 months, Shirk said. 
Maps show a large building as a future expansion. Details for that were not known, Shirk said.