Two of the recent buyers of the now-dark Rainbow's Comedy Playhouse say they were duped into purchasing a failing business.
In a filing Monday in Lancaster County Court, buyers Jonathan Erkert and Amber Besash accuse sellers David and Cythnia DiSavino of fraud, deceit and breach of contract.
"But for those material misrepresentations and material nondisclosures, Amber and Jonathan would not have" bought the Paradise business, the petition says.
Separate from the petition, Pennsylvania State Police have opened an investigation into the theater's demise, a State Police spokeswoman said Wednesday. The focus of the probe was not immediately available.
Erkert, Besash and Kelly Sechrist were Rainbow's employees who agreed to buy the 3065 Lincoln Highway East business from the DiSavinos in January 2019.
The price was $191,000, to be paid over six years in monthly installments, the filing shows. The payment schedule was about $6,700 a month initially plus 10 free tickets to every show in perpetuity.
But the business abruptly closed in August 2019, with Erkert and Besash alleging an unspecified "profound misappropriation of finances and revenue" for the shutdown.
Sechrist resigned from the business on Aug. 9, 2019, days before it was permanently closed, according to a letter from Besash and Erkert to the staff.
Rainbow's employees didn't receive paychecks for their final weeks of work; Rainbow's customers didn't get performances for tickets they'd purchased. Some 192 filed complaints with the state attorney general's office,  a spokesman said Wednesday.
With the theater idle, Erkert, Besash and Sechrist missed their monthly payment in September 2019, defaulting on their purchase agreement with $157,000 still owed.
The default triggered the purchase agreement's "confession of judgment" provision. It allows the DiSavinos to recoup what they're owed immediately, without a court hearing, by selling property owned by the buyers.
The DiSavinos' attorney, Barry Solodky, filed court papers Dec. 12  declaring their intent to use this provision. Solodky declined to comment Wednesday.
Erkert and Besash, though, are arguing in their petition that the court should block the "confession of judgment" from taking effect and hear their allegations against the DiSavinos.
Erkert & Besash's attorney, Eric Winkle, could not be reached for comment.
The DiSavinos are a Lancaster city couple who worked in theater for 34 years. They continued to work at Rainbow's after the sale.
Erkert, of East Lampeter Township, is an actor, stage manager and floor manager who sometimes helped David DiSavino with administrative tasks. Besash, of Paradise, was head chef. Sechrist, of Lititz, handled marketing and public relations.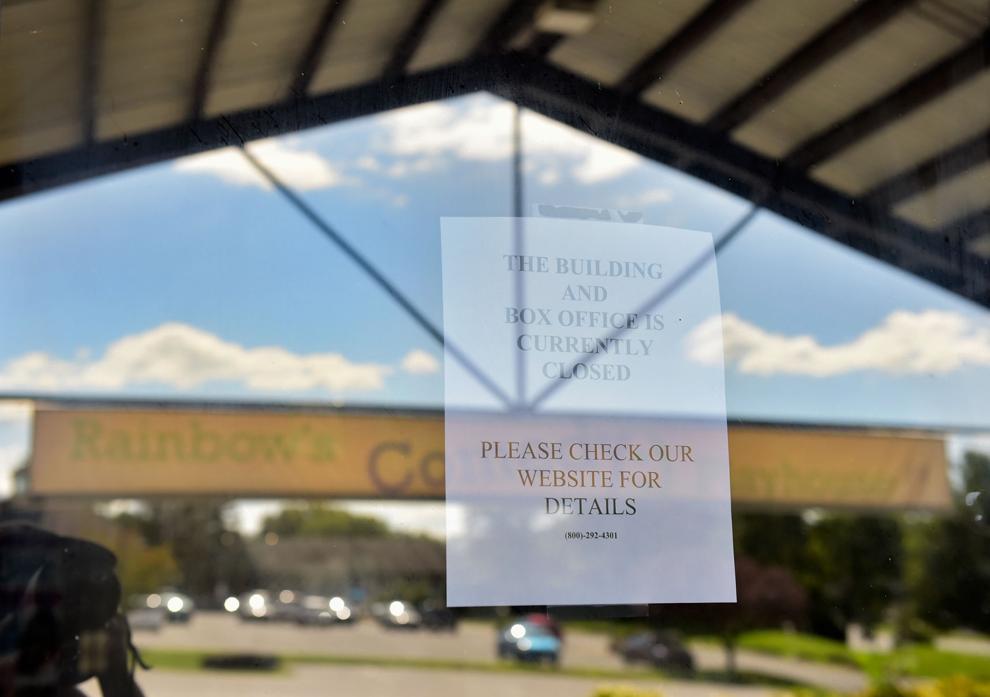 Positive portrayal
The six-page petition filed by Erkert and Besash alleges the DiSavinos falsely portrayed the Rainbow's financial condition as robust and its future as bright, taking advantage of Erkert and Besash's business naivete.
Erkert and Besash, who had never worked on the financial side of the theater, trusted the DiSavinos and viewed them as friends, the petition maintains.
The buyers allege that when the DiSavinos first approached them in 2018 about buying the business, the DiSavinos knew it already was failing and would not survive another year.
Yet David DiSavino allegedly claimed the business would bank a profit of at least $50,000 in 2018, so Erkert and Besash would have no worries about cash flow in 2019.
Cynthia DiSavino (identified by her maiden name, Cynthia Haynes, in court filings) allegedly overstated the value of the Rainbow's furnishings and equipment, saying it was appraised at $250,000.
Cynthia DiSavino also eased Besash's worries about becoming an owner by allegedly saying the DiSavinos would be willing to buy her out after a year, if she wanted to leave.
In addition, the DiSavinos allegedly kept several key events from the buyers.
The sellers failed to alert Erkert and Besash that the Rainbow's business  expenses would change in 2019 — Rainbow's landlord was going to "substantially" increase the rent.
Another secret was that Sechrist, on David DiSavino's instructions, allegedly used $25,000 of Rainbow's money to pay a line of credit secured by a mortgage on the DiSavinos' home.
As this happened "shortly before" Rainbow's closing, this maneuver could be the "profound misappropriation of finances" that Erkert and Besash had told employees about.
David DiSavino also allegedly told Sechrist to keep Erkert and Besash in the dark about Rainbow's "financial difficulties" as its condition worsened during 2019.
The petition further alleges that David DiSavino personally reassured Erkert and Besash shortly before the closing that "everything was fine" financially and there was no need for them to monitor the finances.
Erkert and Besash suffered damages in numerous ways because of the sale, the petition alleges.
Besides the outlay of purchase payments, wages, and cash diverted to pay down the line of credit, Besash put $8,000 worth of corporate purchases on her personal credit card, it says.
The building, behind the Revere Tavern, will reopen in April as The Magic and Wonder Theater, with magician Brett Myers at the helm. Myers is offering free tickets to Rainbow's customers who were stuck with unused Rainbow's tickets it closed.