Commonwealth Court on Monday rejected an attempt by Lancaster Newspapers to learn how much hotel tax is paid by individual local hotels, deeming the data confidential.
In its 21-page ruling, the court agreed with local hotel operators that competitors would be able to use the information "to the substantial detriment" of the hotel operators.
George Werner, attorney for Lancaster Newspapers, said the company has yet to decide whether to file a petition asking the state Supreme Court to hear an appeal.
Authorized by the county commissioners in 1999, the 5 percent hotel tax consists of two parts — a room-rental tax and an excise tax.
The disclosure issue dates to February 2012, when Lancaster Newspapers reporter Gil Smart filed a right-to-know request with the county, seeking the tax amounts paid by hotels here.
Smart sought the information to see if there was a discrepancy between tax revenues paid and hotel occupancy rates reported.
A month later, the county denied the request, saying the information was "confidential and proprietary."
Lancaster Newspapers appealed to the state Office of Open Records.
Though 17 local hotels intervened in the case to support the county's position, the Office of Open Records sided with the news company.
The office ruled that the county should release the excise and room taxes paid by individual hotels, but not their occupancy rates.
The 17 hotels took the issue to Lancaster County Court.
In April 2013, Lancaster County Court Judge Joseph Madenspacher sided largely with the hotels.
While ruling that the county must name the hotels paying room tax and excise tax, he also ruled that the county must redact the amount of room tax and excise tax each pays.
Lancaster Newspapers then turned to Commonwealth Court. The news company raised three arguments:
The hoteliers lacked standing to appeal the Office of Open Records ruling to county court; Madenspacher erred in finding the tax amounts were confidential and proprietary; and the hoteliers failed to try to protect the tax data before Smart asked to see it.
Commonwealth Court ruled that Lancaster Newspapers raised the standing issue too late.
The court backed Madenspacher's finding that the tax amounts were confidential and proprietary, noting that the hoteliers, the county and a hotel research firm all treat the figures that way.
Finally, Commonwealth Court  noted that the tax information is protected against disclosure by state law, so the hoteliers did not need to take steps to safeguard the data to show it's confidential.
Lancaster Newspapers publishes the Intelligencer Journal/Lancaster New Era and the Sunday News, and operates the website Lancaster Online.
---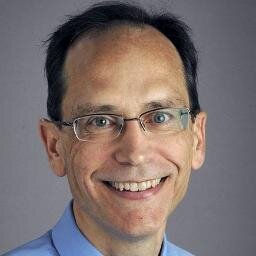 Tim Mekeel is the Lancaster Newspapers business editor. He can be reached at tmekeel@lnpnews.com or (717) 481-6030. You can also follow @tmekeel_lnpnews on Twitter.